Fertility Clinics in Bishop Auckland
If you are considering fertility treatment because you have struggled to conceive or you or your partner are infertile, or if you are a same sex couple wanting to have a baby, there are a number of options available through the NHS and/or through private funding at fertility clinics in Bishop Auckland .
If you would like to book a consultation (many clinics offer free initial consultations) to discuss your ferility treatment options at a clinic in Bishop Auckland, contact the clinic direct. Treatment options include:
Gamete Intra-Fallopian Transfer (GIFT)
In vitro maturation (IVM)
Surrogacy
Surgery
Please also contact us if you would like further information about egg donation/edd donors or sperm donation/sperm donors.
Fertility Clinics Bishop Auckland
Ground Floor
Bishop Auckland Hospital
Cockton Hill Road
Bishop Auckland
County Durham
UK
DL14 6AD
Tel: 01388 455 845
Diverse treatments are offered at the Country Durham Assisted Conception Unit, including a common first step along the route of assisted conception, artificial insemination. Artificial insemination is a great choice of treatment where the causes of infertility are not known and where male factor infertility, whether because of impotence or because of ejaculatory issues, is the source of the problem. Other treatment options are, of course, provided, including tubal testing and surgery. A common cause of infertility amongst women is damage to the fallopian tubes because of pelvic infections or through the use of a contraceptive IUD, in these instances assessing the health of the fallopian tubes can be extremely useful as if fallopian damage is the cause of your infertility then tubal surgeries can provide a simple and straightforward solution.
---
FERTILITY INFORMATION
UK HEALTH CENTRES
SELECT A LOCATION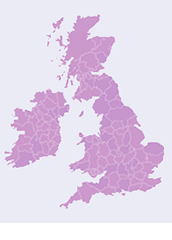 UK Health Centre