Fertility Clinics in Leicester
If you are considering fertility treatment because you have struggled to conceive or you or your partner are infertile, or if you are a same sex couple wanting to have a baby, there are a number of options available through the NHS and/or through private funding at fertility clinics in Leicester.
If you would like to book a consultation (many clinics offer free initial consultations) to discuss your ferility treatment options at a clinic in Leicester, contact the clinic direct. Treatment options include:
Gamete Intra-Fallopian Transfer (GIFT)
In vitro maturation (IVM)
Surrogacy
Surgery
Please also contact us if you would like further information about egg donation/edd donors or sperm donation/sperm donors.
Fertility Clinics Leicester
Bev Gilford IVF Co-ordinator
Leicester Nuffield Hospital
Scraptoft Lane
Leicester
UK
LE5 1HY
Tel: 0116 2769401

Assisted Conception Unit
Womens Hospital
Leicester Royal Infirmary
Leicester
UK
LE1 5WW
Tel: 0116 258 5922
Leicester is a lovely city in the East Midlands and within the county that is also its namesake, Leicestershire. Positioned by the National Forest and on the Soar River, the city possesses an appealing combination of country and city aesthetic. Leicester The Leicester Fertility Unit can offer treatment to both self- and NHS funded patients of all ages who fit within the BMI range of 30-19. Patients are considered for investigations and treatment after referral from either a specialist or GP, as that referral can provide a lot of information about your treatment and give the staff a chance to prepare for you as an individual, rather than subjecting you to repeated tests and extensive re-examinations. People from all walks of life, including single women and same sex lesbian couples,, are considered for treatment but the centre ensures that whoever is receiving treatment has the means to support the wellbeing of a child. NHS patients are often seen as quickly as within 2 weeks after a referral, and can expect an IVF or IUI treatment within as little as a week, although this depends on many factors like the patient load at the time. Because of its small and expert nature a broad and comprehensive range of different services are provided by the centre, including the immensely popular, revolutionary, and successful IVF and ICSI treatments that have revolutionised infertility and its treatment. Single embryo transfers are provided to circumvent the health risks posed by multiple pregnancies, and blastocyst transfer is a route that vastly increases your chances of a successful conception. While other clinics might wait 2-3 days before transferring an embryo, the Leicester Fertility Centre opt for the blastocyst transfer method which involves waiting for the embryo to reach the blastocyst stage at 4-5 days before going ahead and implanting the embryo. This is proving to be an effective technique that gives an embryo better chances of implanting, surviving, and making it to full term. An egg sharing scheme is also in operation at the centre as well as recruitment of donors and a provision for the freezing and storage of sex cells and embryos.
---
FERTILITY INFORMATION
UK HEALTH CENTRES
SELECT A LOCATION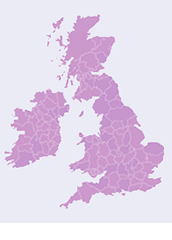 UK Health Centre