Hair Repair Clinic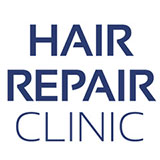 Hair Repair Clinic Locations:
Glasgow - Signature Clinic, 79 West Regent Street, Glasgow G2 2AW
Sheffield - Be Cosmetic Clinic, 991 Abbeydale Road, Sheffield S7 2QE
Birmingham - BHI Parkside Medical Centre, Stourbridge Road, Bromsgrove B61 0AZ
Manchester - Signature Clinic, 93A Manchester Road, Rochdale OL11 4JG
Hair Repair Clinic is a UK based company offering affordable hair transplant procedures and support with hair loss. We have no salesmen and work directly for surgeons. We guarantee that the doctor performs all procedures and we offer personalised before and aftercare to all our patients.
The CQC regulated clinic locations include London, Greater Manchester, Nottingham, Birmingham, Liverpool and Glasgow.
We are proud to have accompanied over 2000 hair transplant patients on their hair restoration journey over the last 5 years and have been lucky enough to work with some of the biggest names in the business.
With a range of treatment options including FUE and FUT hair transplants and home hair loss solutions including Pharma Hermetic Hair Recovery Program.
Speak directly to a hair loss expert 0800 832 1899, send your hair pics via WhatsApp to 07855 565558 or send an email to [email protected].
Telephone: 0800 832 1899
WhatsApp: 07855 565558
Email: [email protected]
Website: hairrepairclinic.co.uk
---
HAIR LOSS
HEALTH CENTRES
SELECT A LOCATION