New Measures to Protect Doctors and Nurses are to be Announced by Health Secretary
Latest UK Health & Medical News »
Wednesday 13th June 2018
New administration measures that are intended to improve the safety of patients and protect doctors and nursing staff in order to enable medical staff to learn from mistakes when they are made are to be announced by Jeremy Hunt, Health Secretary, and has gained the support of hundreds of medical staff.
These measures include investigating every hospital death by a coroner or medical examiner. Other measures include comparative data on the performance of doctors, as well as not allowing the General Medical Council to appeal against the findings of its own fitness to practice tribunals.
The leader of the review, Professor Norman Williams, noted that part of the problem is that it isn't clear when in healthcare criminal investigations and charges should be brought in, and that adding clarity would help lead to fewer investigations, limited to only the rare cases where a doctor's individual performance is so exceptionally bad that criminal charges are necessary.
This all comes in the wake of the case of Dr Hazida Bawa-Garba medical manslaughter case, who was given a 24 month suspended sentence and was struck off the register after the death of six year old Jack Adcock. This particular case has raised questions of culpability, criminal responsibility and the importance of reflection and improvement.
The death of Adcock at Leicester Royal Infirmary was down to several factors and mistakes, some of which were Dr Bawa-Garba's and others were systemic failures caused by understaffing and technical issues. Adcock was first seen at 10:30, and a number of tests were requested, however Adcock's X-Ray was not brought to Dr Bawa-Garba's attention until 3PM and his blood test was not received until around 4:15PM.
She did not request a consultant review Adcock's condition and did not specifically mention that enalapril (a drug for Jack's heart condition) should be discontinued in her notes, which ultimately caused Jack to rapidly deteriorate and die, although not before Dr Bawa-Garba accidentally called off the resuscitation, although this mistake was quickly rectified and did not contribute to Adcock's death.
Both Dr Bawa-Garba and nurse Isabel Amaro received suspended prison sentences for manslaughter by gross negligence. Amaro was struck off the nursing register, and Dr Bawa Garba was initially suspended for 12 months before an appeal by the GMC led to her being struck off completely.
What is controversial about the trial is twofold. The first is that Dr Bawa-Garba was held solely responsible for the raft of errors and systemic failings that led to the death of Jack, and whilst some errors are certainly hers, they come from a workplace environment which was chronically overworked and understaffed.
The second part comes from concerns about the use of Bawa-Garba's reflective learning against her during the trial. Whilst to what degree it was used against her is disputed and it was not entered as evidence, it had been seen by expert witnesses and fed into the trial. This has led to major concerns of a chilling effect, as doctors may not reflect honestly and frankly on serious events as their words can be used against them.
There is still a lot of work that needs to be done, but the measures reflect a conscious effort to ensure that patient safety is improved and Doctors feel secure enough to honestly reflect on events and learn from them.
UK HEALTH CENTRES
SELECT A LOCATION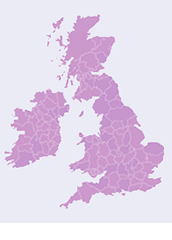 UK Health Centre