Asssa Expats Health Insurance
ASSSA specialises in providing health insurance to expatriates living in Spain. The company is based in Alicante, Spain and has been in business since 1935. In order to help English speaking expatriates they have an English website and staff are multilingual. They offer four different ASSSA health insurance packages;
Basic
Standard
Plus
Master
What does the ASSSA basic package offer?
ASSSA Basic package is designed for expatriates living in, and wanting medical treatment in Spain and are between the ages of 18 to 74. Some of the treatments included in this package are:
Pregnancy and childbirth
Ambulance cover
7 days hospitalization
Surgery
Emergency hospitalization for three days
Rehabilitation
Radiology
There are some types of medical services that are not covered by this package and include:
A yearly medical check-up
Dental work
Chemotherapy treatment and medication
Psychiatric treatment
What is offered in the standard package?
The ASSSA standard package differs slightly from the basics as more health treatments are covered. These include;
Psychiatric treatment and hospitalization
Chemotherapy treatment
Cancer doctor
30 days hospital treatment
What benefits do the Plus and Master packages have?
Whilst the basic package offers a week of medical attention a hospital and the standard offers thirty days treatment, both the Plus and Master package include 60 days hospitalization. The only thing the Plus health insurance doesn't cover is a cancer check, but this is covered in the Master package. Peace of mind whilst living abroad is essential, especially if you are retired and are worried about any health matters whilst living in Spain. ASSSA offers a package to suit everyone, depending on what health cover you would like. You can also speak to the advisors if you are unsure of anything and want some help deciding on which package is for you. ASSSA have a wealth of experience when it comes to helping the expat community in Spain, covering all areas of your health from dental work to an annual check-up.
---
« Asda Money Life Insurance Aviva Health UK Private Health Insurance »
PRIVATE HEALTH INSURANCE INFORMATION
UK HEALTH CENTRES
SELECT A LOCATION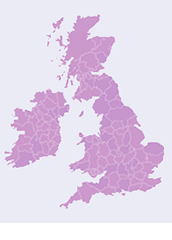 UK Health Centre