British Seniors Life Insurance
British Seniors offers an insurance plan for the over 50's, which pays out a lump sum if you die. You may want to make sure that your partner and loved ones do not suffer increased financial burden after your death and this is a great way of making sure they are financially looked after.  The cost of your funeral alone can be very expensive and can create great stress at an already sad and painful time. The basic criteria to apply for this insurance plan are that you must be a UK resident and be between the ages of 50 and 79. There are no health or lifestyle questions and the insurance may also cover your children up to the age of 21.
What are the main benefits?
Between £2,000 and £15,000 payout
Open to all UK residents between 50 to 79
You are immediately covered if you have an accidental death
After one year you are covered by any type of death
There are no forms to fill in and no health and lifestyle questions asked
Payments are either based on the level you would like or your age
A few things to think about
If at anytime you change your mind about the plan they do not offer any kind of cash-in, therefore it is important to get the right plan for you. Due to inflation your cash sum may be affected and not worth the same value. Depending on how long you live, you may end up paying more money in than you receive at the end.
They offer two polices
They have two polices in order to reflect the different needs of each individual. You can choose from either an aged based premium or a level premium depending on your needs and requirements. The aged based plan has an automatic increase to your benefit amount by 5% for ten years in a row, starting from the beginning of your policy.  The level policy is better if you are looking for a policy that is certain and that as you age the monthly premium will stay exactly the same. This does mean that there is no increase to the benefit amount and it is also worth considering inflation and the effect this may have on your final amount.
---
« British Money Income Protection Insurance Bupa By You Health Insurance »
PRIVATE HEALTH INSURANCE INFORMATION
UK HEALTH CENTRES
SELECT A LOCATION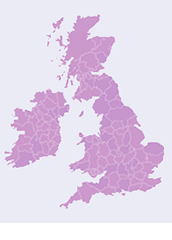 UK Health Centre