Helping Hand Cancer Care Insurance
Not having to worry about money will make a really big difference when you and your family have much more important things to concentrate on, and working your way back to health should be your only priority. With ACE Helping Hand Insurance you can receive a number of benefits, depending on whether you decide to choose Gold, Silver or Bronze:
Payments for hospital confinement
Cash payments upon diagnosis of up to £15,000
The use of services such as InterConsultation™
A convalescence payment of up to £5,000
There are options to take out gender specific cancer policies, or you can choose to take out Complete Body cover to ensure you receive a payment whenever any diagnosis occurs. You can count on ACE Helping Hand Cancer Care to support you financially and provide you with essential payments, whether you're receiving treatment in hospital or recovering at home.
---
« ACE Helping Hand Aetna International Health Insurance »
PRIVATE HEALTH INSURANCE INFORMATION
UK HEALTH CENTRES
SELECT A LOCATION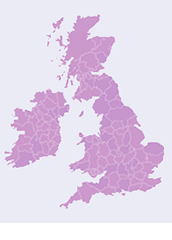 UK Health Centre