European CE Mark given to Type 2 Diabetes treatment
Sunday 27th December 2009
A new therapy that involves no surgery, the EndoBarrier™ could be the new solution to treating type 2 diabetes and obesity. Following numerous research trials involving nearly 300 patients, GI Dynamics Gastrointestinal Liner, EndoBarrier has been found to significantly improve diabetes and weight loss. Thus, the company has received certification from the EU that the product is able to be marketed throughout Europe.
The EndoBarrier Gastrointestinal Liner is inserted into the patient through the mouth (endoscopically) and is placed in the GI tract forming a barrier between the intestine wall and food. It is believed that by creating this barrier and disallowing food to be in contact with the intestine wall the hormones that are normally released from the intestine will be altered. The effects of the gastrointestinal liner are similar to those of the gastric bypass procedure seen previously.
With much clinical evidence of its success surrounding it and now with the EU's support, this treatment could significantly help anyone with severe weight problems and sufferers of type 2 diabetes. The surgery is also a simple procedure causing minimal side effects and risks, it involves no incisions, and reduces the patients overall recovery period dramatically. It is also hoped that once completed the gastrointestinal liner will improve the patient's general wellbeing; with the liner being easily removed once their lifestyle has changed to the desired one.
---
« Other News Topics More Diabetes News »
DIABETES INORMATION
UK HEALTH CENTRES
SELECT A LOCATION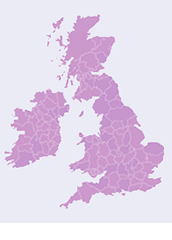 UK Health Centre