Diabetes Clinics
Throughout the UK, many doctors surgeries and medical centres, offer their patients practical advice and support in helping to control diabetes. The medical experts may include GP's, Diabetes Specialist Nurses, Consultant Diabetologists and Paediatricians. Contact your GP to find out where your local diabetes clinics are held. Diabetes clinics will help you find out things you don't understand about the disease, examine your diabetes control, help you with any problems, and also attempt to pre-empt any health problems that you might experience. 
Most people will visit a diabetes clinic every 3-6 months and complete one annual review. A dietician may also give you advice about your diet and show you hot to eat healthily. Diabetes often effects the feet and you may also be seen by a chiropodist or podiatrist who will look after your feet and try to prevent problems in the future.  Eye examinations are also essential as diabetes can lead to retinopathy, which can affect your eyesight.
Diabetes checks include:
Blood Tests - Blood tests are an essential part of monitoring diabetes and will indicate blood glucose levels.
Weight
Urine Tests – These will help determine kidney problems
Blood Pressure - This will be checked to make sure your heart is working properly.
Checking Legs & Feet – These will be checked for circulation problems.
---
« ADD YOUR CLINIC »
DIABETES INORMATION
UK HEALTH CENTRES
SELECT A LOCATION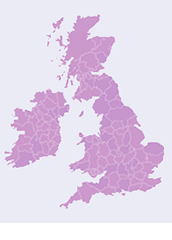 UK Health Centre