Breastfeeding Protects Against Diabetes
Saturday 28th August 2010
Women who have breastfed their children are at lesser risk of developing diabetes, according to new research published in the American Journal of Medicine. Whereas, women who have not breast fed their children could be at double the risk of developing type 2 diabetes than their breastfeeding counterparts or women who have never been pregnant, researchers claim.
Scientists at the University of Pittsburgh came to their conclusions by studying the development of type 2 diabetes in women without children and in breastfeeding and non breastfeeding mothers.
Researchers hope that their findings will help to encourage mothers to breastfeed newborns. Health care experts have long advised mothers to breastfeed in order to promote bonding between mother and child and to help protect newborns from developing infections, childhood diabetes and asthma. Breastfeeding is also known to help protect mothers from developing ovarian cancer, breast cancer and weak bones.
---
« Other News Topics Diabetes News »
DIABETES INORMATION
UK HEALTH CENTRES
SELECT A LOCATION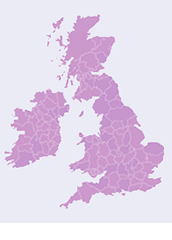 UK Health Centre