Diabetes Drug Avanida Banned
Friday 24 September 2010
The diabetes drug Avanida has been banned by the European Medicines Agency (EMA), having been found to raise the risk of heart disease. With clinical research studies having shown that using the drug could increase heart attack risk in patients by 20 – 40 per cent. Experts have also suggested that the drug could have caused 1,000 extra heart attacks per year in Britain.
However, health watchdogs have criticised the move – claiming the drug should have been banned much earlier, particularly following the British Medical Journal's earlier calls to remove the drug on safety grounds.
Though the EMA's senior medical officer Dr Hans-Georg Eichler has defended the agency by claiming that evidence against the drug had been slow to accumulate. Explaining that heart-attacks are common in patients with diabetes. Dr Eichler claims that it was difficult to directly link heart attacks to the once best-selling drug manufactured by pharmaceutical giant GlaxoSmithKline
The medication is currently used to reduce blood sugar levels by 100,000 British patients with type 2 diabetes. Patients using the drug have now been advised to continue taking the drug in the interim and to consult their doctor who will arrange for them to switch to an alternate. treatment shortly.
---
« Other News Topics Diabetes News »
DIABETES INORMATION
UK HEALTH CENTRES
SELECT A LOCATION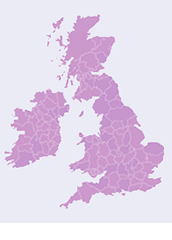 UK Health Centre