Diabetes Drug Faces Ban
Saturday 10th July 2010
A drug used to treat type 2 diabetes could be banned following concern that it could increase the risk of heart disease in patients. Experts fear that the diabetes drug, Avandia, which has been prescribed to thousands of Britons could raise the risk of heart disease by up to 60%.
The drug is currently being investigated by the American Food and Drug Administration after several American patients have filed legal cases against manufacturer GSK. The drug could be banned in Britain despite the drug's manufacturer, GSK claiming that the pill is safe for use.
Canadian researchers claim that the drug puts patients at a 29% greater risk of dying than other diabetes medication and increases a patient's heart-attack risk by more than 40%.
---
« Other News Topics Diabetes News »
DIABETES INORMATION
UK HEALTH CENTRES
SELECT A LOCATION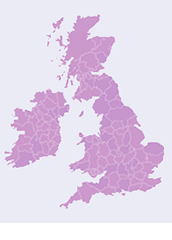 UK Health Centre