Diabetes Prescriptions Up By 40%
Sunday 1st August 2010
The number of prescriptions to treat diabetes has risen by more than 40% in just five years according to a new NHS report. The NHS Information Centre also reported that providing the extra medication had cost the NHS an additional £150 million. Experts warn that the cost of caring for diabetes could continue to increase as an increasing number of people are expected to develop the life-threatening condition, year-on-year.
Diabetes UK has advocated that people with diabetes should continue to have access to newer and more expensive therapies - if the treatment allows them to more appropriately manage their condition. The organisation explains that failing to provide proper diabetes care could cost the NHS more in the long-run, especially if poorly cared for patients develop complications including vision loss, heart attacks or strokes.
Embryonic stem cells could be used to treat various degenerative eye diseases after one medical corporation has applied for the right to use embryonic stem cells in clinical trials to treat Stargardt's Macular Dystrophy - an inherited eye disease that can cause problems processing colour and vision loss.
If the FDA allows clinical trials to go ahead, retinal cells that have been derived from embryonic stem cells, could be injected into the eyes of animals and humans suffering from the inherited eye disease.

---
« Other News Topics Diabetes News »
DIABETES INORMATION
UK HEALTH CENTRES
SELECT A LOCATION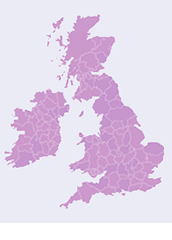 UK Health Centre