NHS Rations Life Saving Diabetes Pump
Wednesday 14th April 2010
Concern is growing that NHS cost restrictions are depriving thousands of diabetes sufferers from accessing a potentially life saving device. Medical experts agree that people with type 1 diabetes could benefit from using a new sensor controlled insulin pump that detects dangerously low blood sugar levels and raises an alarm. However, new figures show that Brits with diabetes do not have the same access to this life saving equipment as their counterparts in France, America, Israel and Germany.
The device works by monitoring the body's blood sugar levels and steadily delivering insulin to the body through a tube that sits under the skin. People with type 1 diabetes who do not have the pump need to regularly measure their own blood sugar and inject an appropriate amount of insulin. Routinely forgetting to inject insulin or badly managing blood sugar levels can lead to death, kidney failure, blindness and more. The pump not only makes it easier to accurately and safely supply the body with insulin but also raises the alarm in case of dangerous hypoglycaemic attacks. The alarm raising function of the device could be life-saving as diabetes sufferers are often unable to raise alarm as they can descend into immediate unconsciousness.
Input, a group campaigning for improved access to insulin pumps, claims that only 3% of Britain's diabetes type 1 sufferers currently have access to the pump - a figure, they note, that pales in comparison to increased distribution levels in America, France, Germany and Israel. And Dr Hammond, a London based consultant diabetologist, suggests that up to 60,000 Brits including children could benefit from the pump. Director of Diabetes UK, Simon O'Neill, has even described the pump device as a "god-send" for parents with children who have type 1 diabetes. It is hoped that increased concern will encourage NHS officials to reconsider their budget restrictions that limit the supply of this potentially life saving technology.
---
« Other News Topics Diabetes News »
DIABETES INORMATION
UK HEALTH CENTRES
SELECT A LOCATION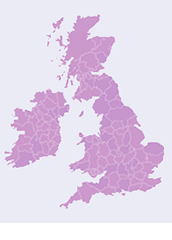 UK Health Centre