Risks & Dangers of Using Botox to Treat Hyperhidrosis
While Botox has been used for many years now and is generally seen as a very safe procedure, occasionally it can result in some potentially dangerous side effects. It's always wise to be aware of the risks involved when undergoing Botox for hyperhidrosis.
Botox can sometimes cause problems swallowing, speaking or breathing. This is because the muscles you use to breathe or speak can become weak after Botox. This could happen weeks after the treatment. This is only really a risk with Botox for facial hyperhidrosis.
There is a risk of a spread of toxin after the procedure. This can affect areas of the body other than the injection site, resulting in serious symptoms of a condition called botulism. The symptoms may occur anywhere from hours to weeks after you have had the procedure. These symptoms may include:
Muscles weakness
Blurred vision
Trouble breathing
Trouble swallowing
Hoarseness or loss of voice (dysphonia)
Loss of bladder control
To avoid any serious side effects, it is necessary to talk the procedure through with your doctor. You should tell your doctor if:
You have received Botox in the past (specify which product you received)
Take muscle relaxants
Take allergy or cold medicines
Have received some form of antibiotic via injection
Take sleep medications
Mixing certain medications with Botox can cause serious side effects, so don't start any new medications until you have talked with your doctor. It is also wise to keep a list of your current medicines.
---
« Side Effects of Botox for Hyperhidrosis Alternatives to Botox for Hyperhidrosis »
BOTOX FOR HYPERHIDROSIS INFORMATION
UK HEALTH CENTRES
SELECT A LOCATION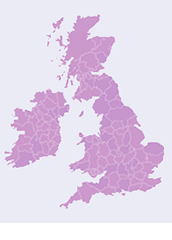 UK Health Centre