Disclaimer
Privacy Policy
Healthcentre.org.uk respects the privacy of its visitors.  This policy describes how we gather information from our site's visitors and how we use that information.  Healthcentre.org.uk actively complies with the UK Data Protection Act 1998.
Any information you give on the website, about yourself must be given truthfully and honestly, disclosing all relevant information truthfully to the best of your knowledge.  Any agreement becomes immediately void if you answer any question untruthfully.
We collect your personal information including your name, your email address, telephone number, town, conditions and procedures of interest and related products and services of interest and other contact information.  This information will have been voluntarily provided by you.  Any personal data supplied will enable us to better understand your requirements.  By voluntarily providing us with information about yourself, you are consenting to our use of it in accordance with this policy.  To alter or remove your details, please contact us.  Also, please let us know of any changes in your personal information.  We may use the personally identifiable information we collect for internal purposes such as improving our products and services and sending you e-mails about topics/services/care, you may be interested in.  You have the right to be told what personal information we hold about you and if you would like to know what this is, please contact us.
We do not sell, rent, supply or exchange your personal information with any third party for commercial reason unless required to do so in the process of helping you find the information/service, which is of interest to you such as the location of a clinic, the cost of treatment, your suitability for treatment.  
Healthcentre.org.uk is committed to protecting and respecting your privacy.  We will limit the collection and use of information to the minimum required to deliver, develop and improve our services and other opportunities. 
Healthcentre.org.uk may contain links to other websites but your personal information is not shared with those websites.  We are not responsible for the privacy of other websites and this privacy statement and policy apply only to this website and not to websites we have linked to.
The advertisements on www.Healthcentre.org.uk may use "cookies".  This is a small file that is sent to your computer when you visit a website.  If you visit the website again, the cookie allows that site to recognise your browser.  This system is used by many websites and is commonplace on the Internet.  Cookies may store your preferences or simple information about you, but it will not identify you personally.  Your browser can be reset to refuse all cookies or to indicate when a cookie is being sent or to delete cookies.  Please note that some website features or services may not function properly with cookies disabled.
We collect data from visitors browsers using a third party analytics service to enable us to know general details of where they came from, what region of the world and what pages visitors visited.  This in itself is not individually identifying data except for the visitors IP address.  Such data collection for website visitor statistics is common to most websites.
Information provided by visitor or any person or entity regarding us or our products/services, including but not limited to ideas for new products or services or modifications to existing products/services, are deemed to be non-confidential.  We will be free to use this information without limitation.
Terms & Conditions
These terms and conditions, govern the use of www.healthcentre.org.uk.  By accessing this website you accept these terms and conditions in their entirety and you agree to be bound by them.  If you do not accept these terms and conditions, please do not use this website.
The content of this website is for information, education and communication about any topic related to health.  The website services and information do not constitute any form of advice and should not be used as a substitute for professional medical advice.  Professional advice should be sought if you suspect that you have a health or medical problem that requires attention or for other advice, products/services.  The content of this website can be used to support your relationship with a medical professional.
The UK Health Centre (www.healthcentre.org.uk) is not involved in the provision of any healthcare or medical advice or diagnosis. Information provided on the website is intended as an informational guide and is not a substitute for professional medical advice. The website displays information on health clinics and is an information service. The information has been gathered from healthcare providers and the Internet. The information on the website is not validated before being posted and we do not endorse any particular healthcare provider or clinic. If you decide to engage a healthcare provider to provide medical services to you, you do so at your own risk. We do not regulate or verify the qualifications or professional registration of any healthcare provider or clinic. We do not carry out any checks to ensure that the healthcare providers/clinics comply with any legal requirements. In this regard you should note that some healthcare providers detailed on this website are located in jurisdictions where insurance is not available or mandatory in respect of the medical services they offer. You should undertake your own research into any healthcare provider listed on the website and should consult with your doctor or primary healthcare provider before engaging any healthcare provider from this website. You should be aware that the results of any search you perform on the website for healthcare providers should not be construed as endorsement by healthcentre.org.uk of any particular healthcare provider or constituting any comparative ranking of healthcare providers.
We endeavour to ensure that the information on this website is accurate and up-to-date.  Visitors must acknowledge that the information, products and services published on this website may include inaccuracies or typographical errors.  We do not represent or make any warranty or insurances (expressed or implied) in respect of the accuracy, reliability, currency, completeness or continuous supply of any of the information on this website.  The contents of the website are only for general information and use.
We are not responsible or liable, directly or indirectly, for any damages whatsoever resulting from the use (or misuse) of information contained in this website or implied by the information on this website, or from your inability to access the website.  www.healthcentre.org.uk or any of its directors, owners, employees, partners, suppliers or other representatives will not be liable for damages resulting from or in connection with the use of this website.  This is a comprehensive limitation of liability that applies to all damages of any kind, including (without limitation) compensatory, direct, indirect or consequential damages, loss of data, income or profit, loss of or damage to property and claims of third parties.  We assume no responsibility, and shall not be liable for any damage or injury to you, your computer or other personal property including, but not limited to, damages caused by viruses that infect your computer equipment or other property on account of your access to our website or from your downloading of anything from the website.
This website is provided as a service to our visitors.  Changes are periodically added to the information on the website.  Improvements and/or changes to the website may be made at any time.  We reserve the right to delete, modify or supplement the content of this website at any time for any reason without notification to anyone.
We do not make any recommendations on treatments, procedures, surgeries, clinics, health insurance and provider, treatment abroad, legal representation, finance companies or any other recommendation.  Nothing contained in this website should be construed as a promotion or solicitation for any product/service/treatment/procedure/surgery, or for the use of any product in a particular way which is not authorised by the laws and regulations of the country where the visitor is located.
If any provision of these terms of use shall be deemed unlawful, void or for any reason unenforceable, that provision will be deemed superseded by a valid, enforceable provision that most closely matches the intent of the original provision but shall not affect the validity and enforceability of the remaining provisions.
www.healthcentre.org.uk owns all of the intellectual property rights in relation to this website, of the website and its content.  These copyrights have been formally registered with the United Kingdom Copyright Office.  All the content on the website pages are monitored by Copyscape.  Copyscape will notify us immediately if anybody publishes content on their website that has been taken from www.healthcentre.org.uk.  Infringement of copyright is taken very seriously.
No part of www.healthcentre.org.uk may be reproduced, displayed, copied, translated, adapted, downloaded, broadcast, used or republished in any form including (without limitation) distribution, or storage in a system for retrieval.  If you would like to refer to information on www.healthcentre.org.uk by linking to the website from your website, please contact us and we will provide you with the relevant information.
As a condition of your use of this website, you warrant to www.healthcentre.org.uk  that you will not use this website for any purpose that is unlawful or prohibited by these terms, conditions and notices.
Links within www.healthcentre.org.uk are provided for your interest and may lead to websites, which are not under our control.  We will accept no responsibility or liability in respect of the material on any website which is not under our control.  External sites are not endorsed by us and we make no representation or warranty as to the content of any other website.
This agreement is governed by the laws of England.  You hereby consent to the exclusive jurisdiction of the English courts in all disputes arising out of or relating to the use of this website.  Use of this website is unauthorised in any jurisdiction that does not give effect to all provisions of these terms and conditions, including without limitation this paragraph.  www.healthcentre.org.uk 's performance of this agreement is subject to existing laws and legal process, and nothing contained in this agreement is in derogation of www.healthcentre.org.uk 's right to comply with law enforcement requests or requirements relating to your use of this website or information provided to or gathered by www.healthcentre.org.uk with respect to such use.
This agreement constitutes the entire agreement between the visitor and www.healthcentre.org.uk with respect to this website and it supersedes all prior or contemporaneous communications and proposals, whether electronic, oral, or written, between the visitor and www.healthcentre.org.uk with respect to this website.  A printed version of this agreement and of any notice given in electronic form shall be admissible in judicial or administrative proceedings based upon or relating to this agreement to the same extent and subject to the same conditions as other business documents and records originally generated and maintained in printed form.
Any rights not expressly granted herein are reserved. 
We may update the terms and conditions at any time and without any notice.
These terms and conditions do not affect consumer statutory rights.
UK HEALTH CENTRES
SELECT A LOCATION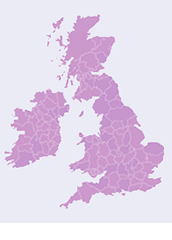 UK Health Centre