Dr Andrew Moore - Dental Implant Dentist
BDS DipImpDent RCS (Eng)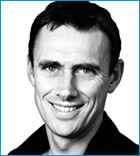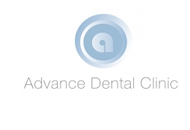 Advance Dental Clinic
104 Moulsham Street, Chelmsford, Essex, CM2 0JG
Telephone: 0844 387 8788
Website: www.advancedentalclinic.com
Profile
Since his graduation from the renowned Royal London Dental Hospital, Dr. Andrew Moore has established himself as a leading presence in the UK's field of cosmetic dentistry. With postgraduate training in orthodontics and oral surgery, Dr. Moore's experience and practice encompasses a range of different techniques and procedures to meet your needs. He also holds a Diploma in Implant Dentistry, making his practice an ideal choice for anyone looking for quality dental implants in the UK.
Treatments
Dr. Moore offers high range dental implants and reconstruction to reshape or restore your smile. With both the qualifications and experience necessary to provide the very best of cutting edge dental care in these fields, you can rest assured that your smile is safe in his hands. Dr. Moore also makes use of a top-of-the-line ceramic studio at his practice, The Advance Dental Clinic, allowing for the on-site manufacture of crowns, fillings, and veneers as and when needed. This complements his broad expertise in same day implants, which means that you can walk in and walk out having received the very best in implant work. The facility also harbours its own CT scanner, providing the very best imaging technology for implants. The Advance Dental clinic provides a full consultation including a report describing the costs of your treatment and how long it would take.
Awards and Teaching
Because of his expertise and experience, Dr. Moore also teaches and mentors other budding dentists in his particular field, passing on his knowledge to a new generation of cosmetic dentists. The holder of a Diploma in Implant Dentistry, he also provides surgical courses out of the Advance Dental Clinic two times a year. His standards of excellence and levels of innovation are such that not only is he constantly receiving referrals from across the UK for more complex treatments, but he also won the UK's Best New Practice Award in 2004 and the RIBA award for the superb design of The Advance Dental Clinic.
Testimonials
The Advance Dental Clinic has been around for some time, meaning that there are many patients who have received their treatments and are willing to talk about their experiences. These testimonials are all available on the practice's website:
"Mr Moore recommended implants to me after a number of my teeth needed taking out. Mr Moore explained the treatment in detail before we started and gave me a written quotation for the cost. The procedure was surprising easy, more comfortable than having the teeth removed. The finished implants and crowns look and feel like my own teeth only better!"
"I visited a couple of weeks ago to have some old fillings replaced with CEREC inlays and I am absolutley thrilled with the results, they look amazing and this was all done in a single visit. How I wish I'd access to this level of service years ago! Thanks again."
Dr Moore's FAQs
Dentistry can be a confusing field for anyone new to it, and with so much information out there, it can be difficult to put worries to rest. Below are some frequently asked questions answered simply and clearly to ease any concerns you may have.
What are dental implants?
Dental implants are simply artificial roots to support artificial teeth. They are titanium screws to which a crown or dentures can be fixed, resulting in a great fitting replacement which looks natural and offers great functionality.
Why would I need dental implants?
You need a dental implant if you've lost a tooth and would like to have it replaced.
Are dental implants painful?
Like most dental procedures, an implant is placed under the influence of a local anaesthetic, a chemical agent that numbs you and keeps the treatment painless.
How much would a dental implant cost?
The cost can vary because of the complexity of the cases or the number of teeth being replaced, but in the UK a single implant will normally cost around the £2,500 mark.
How often are implants successful?
Implants have been conducted for years and have, due to massive improvements in technology, achieved a success rate of about 98%.
What do I do if my implants fail?
Although the incidence of an implant failing are extremely rare, it can happen. If it does, go to the dentist who originally installed the implant for its repair. More often than not an implant comes with a guarantee so chances are you won't have to pay to have it fixed.
Why should I get an implant?
A dental implant has many benefits, the most significant of which is the fact that it gives your teeth the most natural looking replacements possible. Not only do they look natural, but they give you the most natural feel when you smile and chew, giving you more confidence.
Would I have to get another implant in the future?
Properly cared for and regularly assessed by a dentist, your implant should last you for the rest of your life, meaning that unless you lose another tooth, you shouldn't need another implant in the future.
Does the NHS pay for dental implants?
Unfortunately the NHS does not cover the cost of cosmetic procedures.
How long does it take to recover from an implant procedure?
Depending on the complexity of the procedure, your dentist will advise you as to when you are fully recovered and can get back to work and life in general. Typically you can get back to normal the day after receiving an implant, but this can vary.
---
UK HEALTH CENTRE GUIDES
SELECT A LOCATION