Mr John Lemberger FRCS
Consultant Urological Surgeon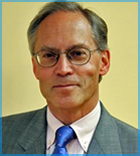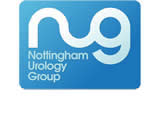 Mr John Lemberger has over 25 years of experience under his belt, and is part of a team that works to provide high standards of care as well as the level of confidentiality and sensitivity you need and deserve. Mr Lemberger is a graduate from the prestigious King's College Hospital in London, and is now amongst the most experienced urologist in Nottingham. He continued his training in Nottingham and has been a Consultant with the NHS since 1985.
Services & Practice
While still practicing as a general urologist, Mr Lemberger specialises in vasectomy reversals, treating kidney stones, benign prostate disease, testicular cancer, and urethral reconstructive surgeries. He has used his expertise to develop treatments for urological illnesses like kidney stones and penile curvature (Peyronie's Disease).
Vasectomy Reversal UK
Mr Lemberger provides a vasectomy reversal service at his Vasectomy Reversal UK clinic in Nottingham. The Consultant's reputation is such that many of his clients come from abroad to receive the best possible treatment and outcomes. 96.7% of his patients that have received a reversal in the last ten years yield positive results after a semen test, indicating the tremendous success rate of Mr Lemberger's procedures. The clinic operates out of the state of the art Park Hospital in Nottingham.
Mr John Lembergers's FAQs
It's only natural that you have questions about a treatment like vasectomy reversal, particularly considering the amount of myth that shrouds the topic. If you have any specific queries, do not hesitate to contact Mr Lemberger as he would be more than happy to provide you with any advice or information you need. Below are some frequently asked questions relating to vasectomies and their reversal.
What is involved in a vasectomy reversal?
The vasectomy itself is the cutting of a tube responsible for delivering sperm during ejaculation. A reversal procedure effectively rejoins this tube under an anaesthetic, and after removing any scar tissue formed by the original operation.
Is a vasectomy reversal painful?
As an anaesthetic is used, you won't be awake during the procedure and won't experience any pain during the operation.
Is there any pain after a vasectomy reversal?
The effect of the anaesthetic is designed to be longer lasting these days, meaning that there shouldn't be much pain after the operation. There can be some mild pain, but this is easily remedied with some pain killers.
Are stitches involved in the operation?
An incision is made during the operation which needs to be stitched, but fortunately the stitches used dissolve and you don't need to go back in for their removal.
How soon can I have sex after the operation?
2 weeks is the recommended recovery time, during which you are advised to restrain from intercourse to give yourself time to heal fully.
How long does it take for the reversal to take effect?
Typically your sperm count will improve within a few weeks, and while this can be lower initially, it picks up with time. Your sperm count will be checked about 3 months after your procedure, and can be arranged via your GP if you live some way.
How much does it cost to have a vasectomy reversal?
The clinic offers an all inclusive reversal which costs £2,300.
Do I need to take time off to recover?
It is advised that you take a week off to recover.
---
UK HEALTH CENTRE GUIDES
SELECT A LOCATION