New report reveals increase in drug and alcohol deaths in England
Latest UK Health & Medical News »
Friday 26th November 2021
A new report has revealed an increase in drug and alcohol-related deaths in England.
Statistics from the Office for Health Improvement and Disparities show that the number of people who died while receiving treatment for drug and alcohol addiction rose during the pandemic. Between April 2020 and March 2021, 3,726 people died in England while using drug and alcohol services. This is an increase from 2,929 deaths in 2019/2020.
The report also confirmed an increase in the number of people receiving treatment. From 2020 to 2021, there was a 2% rise in patient numbers in England. More than half of those undergoing treatment were receiving help for opiate addiction, with a quarter using alcohol services. More than 250,000 people were receiving treatment in 2020.
The report suggests that alcohol-related deaths among those in treatment increased by 44% and deaths related to opiate addiction rose by 20%.
Nuno Albuquerque, head of treatment at UKAT, a group that provides residential detox programmes, suggested that the pandemic has had a significant impact on people undergoing treatment for addiction. He explained that a "concerning" number of facilities and services shut down or cut back during lockdowns and periods of restrictions, despite drug and alcohol services representing a "critical care intervention." Mr Albuquerque suggested that it "cannot be a coincidence that more people have subsequently lost their lives when they were in fact trying to save it."
The report explains that drug and alcohol services were affected by the pandemic, as with many other parts of the health service. Fewer people were able to access detox facilities, face-to-face appointments were limited and patients who would usually be supervised taking opiate substitutions were taking them at home. The report concludes that a "number of factors" contributed to higher numbers of deaths.
UK HEALTH CENTRES
SELECT A LOCATION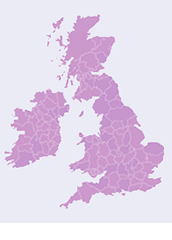 UK Health Centre