Popular Cosmetic Treatments of 2014
Latest UK Health & Medical News »
8th January 2014

Non-surgical cosmetic treatments have become increasingly popular as these particular aesthetic techniques have become more effective and affordable. Being able to improve your appearance without the need for invasive, and often very expensive, surgery has proven to be extremely attractive to Britons. The increase in the number of non-surgical cosmetic treatments is also attributed to the application of such treatments to a huge number of celebrities. An estimated 75% of all cosmetic treatments are now thought to be non-surgical, but what are likely to be the most popular of these in the year to come?
The non-surgical facelift is an extremely popular alternative to its surgical counterpart, a treatment which can reduce the appearance of facial lines and wrinkles. The non-surgical facelift is usually a combination of different treatments, including but not limited to the injection of Botox and dermal fillers to achieve smoother and more youthful skin. In some cases these injectables may be offered alongside facial peels. These treatments are likely to form the bulk of non-surgical treatments procured in 2014.
Laser hair removal has been growing in popularity as the treatment has become more effective and affordable. With the deregulation of laser technology usage in 2010, the treatment is more readily available from a variety of different providers. This treatment has proven extremely popular as it offers release from the tedium and pain of waxing and shaving off unwanted body hair.
Lipotripsy is an interesting innovation in non-invasive body sculpting. This particular offering can target the arms, thighs, hips, and abdomen to stimulate the breakdown and removal of unwanted fat, as well as promote the synthesis of collagen (a vital component of healthy, youthful skin). On top of these coveted effects, Lipotripsy also improves a type of circulation known as lymphatic drainage. The results? Smoother skin with improved smoothness, elasticity, and much reduced cellulite.

UK HEALTH CENTRES
SELECT A LOCATION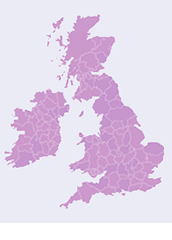 UK Health Centre