Secondary schools to test pupils before the start of the new term
Latest UK Health & Medical News »
Wednesday 5th January 2022
Secondary schools in England have been asked to test pupils before the start of the new term. 
As record numbers of cases of Covid-19 were recorded over the Christmas break, schools in England have been asked to ensure that pupils are tested when returning to the classroom. The government has asked secondary schools to provide at least one test for students before the start of the spring term. Schools will be provided with the relevant testing kits and pupils will be encouraged to test twice a week. 
Education secretary, Nadhim Zahawi, confirmed that secondary schools will be provided with the relevant supplies to test students and explained that additional measures will be brought back to enhance safety as students return, including wearing face coverings. This will be in place until the 26th January in secondary schools. The goal is to try to minimise risks as pupils return to school after the holidays. During the Christmas and New Year break, case numbers have been rising due to the rapid spread of the Omicron variant and increased household mixing. 
While there are currently no plans to add more restrictions, Mr Zahawi explained, it is important for schools to be safe places. On-site testing will enable schools to identify positive cases early and reduce the risk of outbreaks. After the initial tests to go back to school, students will then be encouraged to test twice a week. The new guidelines in England bring the country in line with other UK nations. In Scotland and Northern Ireland, pupils are already testing twice a week. In Wales, pupils have been asked to test three times per week before the start of the new term. 
The Omicron variant is highly transmissible and increased testing will play a critical role in keeping students and staff safe and ensuring schools remain open. The health secretary, Sajid Javid, described regular testing as a "key way to support schools and protect face-to-face teaching."
In addition to ramping up testing and providing vaccines for students, Mr Zahawi also took to Twitter to provide additional reassurances for teachers, parents and students as the new term begins. The government is providing 7,000 more air cleaning units for schools and has asked teachers and support staff who have retired or changed careers to consider coming back to help out with staff shortages. 
UK HEALTH CENTRES
SELECT A LOCATION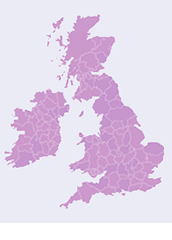 UK Health Centre