Chronic Sinus Disease triggered by Allergies
Tuesday 22nd December 2009
December has seen the release of the latest issue of Archives of Otolaryngology – Head and Neck surgery and with it comes confirmation of the close proximity within the relationship between allergens and sinus problems. Perhaps more significantly is the overwhelmingly rapid response the sinus has to such nasal allergens. Experts believe that this could help encourage the identification of sinusitis or an allergy as these two frequently become confused.
The Allergy Research Foundation of the Netherlands conducted the research using 71 people with chronic sinusitis and 16 people with nasal allergies, but no previous history of sinus problems. The patients were then exposed to substances that aggravate allergies and between 67 of them there were 104 nasal responses. The group with nasal allergies alone were found unaffected. The intriguing factor is the rapid response that occurred within these patients; as the nose becomes swollen, not just where the allergen is but also in the sinus.
With the complications that come with a diagnosis of one of these conditions, it isn't hard to confuse them. Specialist in sinus and allergies, Dr. Josephson, describes how the reaction can be called an "allergic sinus infection", or "an allergy" but sometimes there can be a sinus infection with an allergy. He does however comment that this recent report allows medical treatments to be aware that a very large percentage of people who suffer from sinusitis may also need defensive measures in place for allergies. He then develops the motto "treatment before exposure" in which the patient would be tested for various allergic responses and then treated for this in order to prevent an allergic response further down the line. 
---
« Other News Topics More Allergy News »
ALLERGIES INFORMATION
UK HEALTH CENTRES
SELECT A LOCATION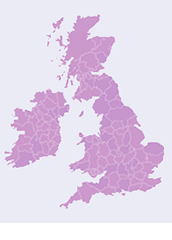 UK Health Centre