Milk Could Be Key to Trim Figure
Friday 4th June 2010
Drinking milk could be the key to achieving a slim-line figure, researchers claim. Research published in the June issue of Medicine and Science in Sport and Exercise showed that women who drank two glasses of milk built more muscle and burned more fat after exercising.
Researchers reached their conclusions by studying the weight loss of young women who exercised regularly over a 12 week period. All female participants carried out the same programme of resistance training exercises that included bench presses and abdominal exercises. One half of female participants followed the rigorous regime by drinking two glasses of fat free milk whilst the others had an energy drink. The study's results showed that women who drank milk not only lost more fat but built more fat-burning muscle.
Researchers at McMaster University in Canada now hope to conduct full clinical trials to further study the impact that milk drinking has on weight loss. It is hoped that future findings could help slimmers across the world to battle the bulge.
---
DIETING INFORMATION
UK HEALTH CENTRES
SELECT A LOCATION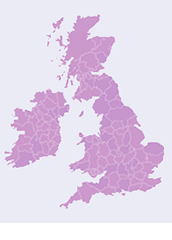 UK Health Centre