Therapy Could Curb Binge Eating
Scientists in America have found that simple therapies could stop people from binge eating. The research, due to be published in the Journal of Consulting and Clinical Psychology, shows that reading a self help book and using talking therapy could dramatically improve the eating habits of binge eaters and help them to lose weight and save money. It is hoped that this research could be used to treat the growing problem of binge eating which is thought to affect over 9 million Americans.
The research team carried out the study by assessing the change in binge eating habits of 123 people who experienced regularly recurring binge eating episodes. The participants were asked to read a self help book that explained the factors behind binge eating and suggested ways of overcoming the condition. And the participants also attended 8, one hour long sessions of talking therapy, held over a 12 week period, that helped them to understand and implement the self help strategies outlined in the book. The research team found that the majority of participants were able to curb their binge eating habits by the end of the three month test period, with over half of the successful participants remaining 'binge free' up to one year later.
Binge eating is thought to be the most common eating disorder in the USA. So much so, that the American Psychiatric Association has recently recommended that binge eating be acknowledged as a serious eating disorder that is as equally damaging and prevalent as anorexia and bulimia. Common side affects of binge eating are thought to include depression, low self-esteem, weight gain and more. Treating the effects of binge eating is thought to cost healthcare organisations, across the world, millions. Researchers hope that this study will lead to the development of cost-effective therapies that can be used to successfully treat and control binge eating in adults.
---
DIETING INFORMATION
UK HEALTH CENTRES
SELECT A LOCATION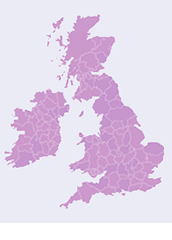 UK Health Centre