Sleepless Night Increases Diabetes Risk
Thursday 6th May 2010
Researchers in the Netherlands warn that even one sleepless night could lead to the start of insulin resistance behaviours linked to the development of type 2 diabetes. The researchers claim that as sleep problems and shorter sleep patterns have increased over the past ten years, so too have the reported cases of insulin resistance. Researchers explain that this worrying trend shows that insulin sensitivity is not fixed in even the healthiest of people.
Researchers reached their conclusions by studying the sleep patterns and insulin levels of 9 healthy people who normally slept for 8 hours per night. The researchers found that after sleeping for only four hours per night, the participant's insulin levels were significantly
higher, even after only one sleepless night.
The findings have sparked concern that an increasingly normalised sleep deprived lifestyle could be damaging to health. Researchers now hope to further study the link between sleep and diabetes and hope that, in future, lengthening the sleep levels of people at risk of diabetes may delay the onset or lessen the severity of the condition.
---
« Other News Topics More Sleep Disorders & Sleep Problems News »
SLEEP PROBLEMS INFORMATION
UK HEALTH CENTRES
SELECT A LOCATION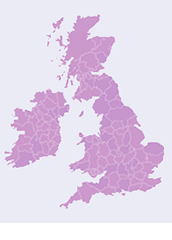 UK Health Centre