New Research Explains Sporting Differences
Sunday 5th September 2010
A new study published in the Journal of Bone and Joint Surgery shows that women and men align their knees and use their muscles differently when kicking a ball. The research data, collected by scientists at the Washington University Medical School in St. Louis, reveals that women are more likely to kick differently during instep and side foot kicks – the most common soccer and football maneuvers.
Statistics show that female players are more likely to sustain anterior cruciate ligament injuries whilst playing competitive sport than males. However, after discovering that males are more likely to use their hip flexors and abductors during a kick, researchers explain that the way women kick could explain why they are more prone to injury than their male counterparts.
Researchers hope that the findings could be used to reduce the incidence of sports injuries amongst professional female athletes.
---
SPORTS MEDICINE & INJURY INFORMATION
UK HEALTH CENTRES
SELECT A LOCATION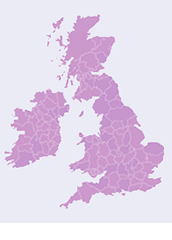 UK Health Centre