Olympic Injury Statistics Unveiled
Wednesday 8th September 2010
One in every 10 athletes sustained an injury during the Winter Olympics 2010, according to a new report published today in the British Journal of Sports Medicine. The report pinpoints bobsleigh, ice hockey and alpine freestyle as being the sports that were most likely to induce injury amongst professional athletes competing in this year's games, held in Canada. Experts studying the research findings claim that, in light of this worrying trend, more should be done to create safer sporting arenas and to improve training.
The newly disclosed data showed that the most common ailments included bruising, torn ligaments and muscular strain – with just under half of injuries sustained during training sessions. The figures also reveal that over 22% of athletes were left unable to train as a result of their sporting injuries.
A worrying trend was also uncovered – as it was revealed that one in every ten athletes competing in skeleton boarding, figure and speed skating, and curling were likely to develop an illness, most likely a respiratory infection.
However, experts have reason to fear that sporting injuries are even more prevalent than thought – as it is suspected that all injuries were not fully reported to medical professionals attending the Olympic athletes during the games.
---
SPORTS MEDICINE & INJURY INFORMATION
UK HEALTH CENTRES
SELECT A LOCATION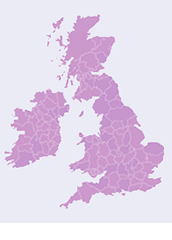 UK Health Centre