Cost of Laser Skin Resurfacing for Acne Scars
As laser skin resurfacing is a cosmetic procedure it is seen as non-essential. You will therefore, have to fund your laser acne treatment yourself. Prices for treatment do vary according to country and depending upon which practitioner you use. It is recommended that you do not treat finding a practitioner as a bargain hunt as the results of your treatment can be permanent. It is a good idea, therefore, to opt for high quality over low price. Often the more experienced a practitioner is and the better the facilities are, the more expensive the procedure will be. This is one area, however, in which it is far better to spend more money rather than take risks with your skin.
Private Laser Skin Resurfacing
As prices for almost all private treatments vary from practitioner to practitioner, it is difficult to give a precise estimate as to how much your procedure will cost. Also, you may require a far larger, longer procedure, which will cost more. Some sources suggest that the average price of laser skin resurfacing in the UK is between £1,700 - £3,500. While in the US, according to the American Society of Plastic Surgeons, the average cost in 2007 was $2,484, though this varied according to state.
These estimates relate only to your actual treatment. You may also be required to pay for local or general anaesthesia, depending on the extent of your needs, and may need to cover other expenses relating the facilities you use.
Paying for Laser Skin Resurfacing
As cosmetic surgery can be a costly business, many cosmetic surgeries operate a variety of payment plans. Some even offer their own loans to help you finance it or have payment schemes that allow you to pay your fee over a number of year. There are many options. It is important to be shrewd when it comes to subscribing to a plan and, if you are not good with finance, it is advisable that you consult someone who is. In order to be savvy when it comes to choosing your practitioner and how best to pay them, make sure you have a good knowledge of what other options are out there for you.
Laser Skin Resurfacing on the NHS
As laser skin resurfacing is perceived to be a cosmetic and non-essential procedure it is highly unlikely you will be able to receive treatment on the NHS. However, if you are able to prove that you are suffering serious mental distress as a direct result of your acne scars you may be able to receive treatment. This has only happened in exceptional and deserving circumstances and the conditions for making treatment available are extremely strict.
---
« Laser Skin Resurfacing for Acne Scars - Dangers, Risks & Side Effects Laser Skin Resurfacing Appointments & Consultations for Acne Scars »
Guide to Laser Skin Resurfacing for Acne
ACNE INFORMATION
UK HEALTH CENTRES
SELECT A LOCATION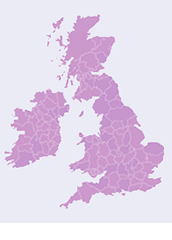 UK Health Centre