Laser Skin Resurfacing Appointments & Consultations for Acne Scars
Reasonably expensive and invasive procedures of this kind are not things to rush into. It is imperative that you make sure you have chosen the best practitioner for you and have all of the information you need from your doctor to go through the procedure with confidence. There are a huge number of private cosmetic surgeons and dermatologists out there who offer the treatment and it is a daunting task trying to find one that is right for you.
How to make an Appointment for Laser Skin Resurfacing
Appointments are easily made over the phone and online. With many practices it is possible to request a quote or other information over the phone or online before you even commit to making an appointment to treat your acne scars. Many cosmetic surgeries offer free initial consultations. If you do not necessarily intend to have your treatment performed there make sure there are no strings attached. Sometimes a free consultation relies upon you having your procedure performed at that particular practice. However, many of these offers do not have catches and in these cases it is important not to be pressured into agreeing to be treated there if you are uncertain about it, or if you simply wish to explore other options. The decision regarding where to be treated, and by who, is entirely in your hands, there is no rush.
What to expect at a Consultation for Laser Skin Resurfacing for your Acne Scars
At your initial consultation you should expect to discuss, honestly and in detail, your hopes and expectations of laser skin resurfacing. Your practitioner will then perform an examination of your scarring and decide whether or not the procedure will have the effect you hope for.
You should expect to be asked a number of questions about your medical background and lifestyle. There will be asked to make sure you are a suitable candidate for the procedure as some conditions, medications (like the common acne drug, Accutane) and lifestyle choices (i.e. Smoking) can have an effect on how successful the treatment will be.
Once your practitioner has ascertained that the treatment is suitable and that you are a good candidate for it they should then explain the procedure in detail, including the possible risks and side effects. They should also answer any questions you may have. It is important that you feel comfortable with your practitioner so make sure that you ask any questions you may have. Feel free to ask about their experience in the procedure and their background as a medical practitioner.
To conclude your consultation you will discuss cost and payment options with your consultant and arrange the procedure or, if necessary, further consultations to discuss reducing your acne scars.
---
« Cost of Laser Skin Resurfacing for Acne Scars Can I Have Laser Skin Resurfacing for my Acne Scars? »
Guide to Laser Skin Resurfacing for Acne
ACNE INFORMATION
UK HEALTH CENTRES
SELECT A LOCATION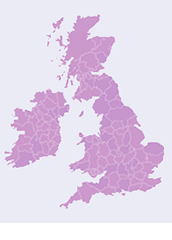 UK Health Centre