Cosmetic & Beauty Treatments in Altrincham
Cosmetic clinics usually offer clients a wide range of skin and body treatments, focusing on non-surgical aesthetic treatments. These may include Chemical Peels (Skin Peels), Treatment for Acne, Treatment for Scars, Laser Hair Removal (for long term hair reduction), Dermal fillers (to reduce fine lines, scars and other decompressions), Botulinum toxin (wrinkle reduction treatment) and Microdermabrasion (a method of non-invasive exfoliation that removes the outermost layer of dead skin cells and is used for a variety of skin concerns. If you are interested in a particular non-surgical cosmetic treatment, complete the form on the right hand side with a brief message describing your skin concern. If we represent a clinic in Altrincham, an advisor will contact you in due course.
Beauty salons tend to focus on "feel good" treatments such as waxing, facials, massages, manicures & pedicures and other relaxing body treatments.
Below is a list of cosmetic clinics and beauty salons near you.
« ADD YOUR CLINIC »
A House Of Natural Beauty
Malham Court, Warrington Road
Culcheth
Warrington
Cheshire
WA3 5SJ
Tel: 0192576 6161

Affinity Nails & Beauty
10 Westvale Rd
Altrincham
WA157RN
Tel: 0161 941 7190

All About Eve
7 Dorchester Parade
Hazel Grove
Stockport
SK7 5HA
Tel: 0161 439 0022

Allurity Nails & Beauty
27 Great Oak Drive
Altrincham
Cheshire
WA15 8UH
Tel: 07708 810 063

Altrincham Nails & Beauty
15 Market Street
Altrincham
Cheshire
WA14 1QS
Tel: 0161 941 2643

Amoda Beauty
A
719 Knutsford Road
Warrington
WA4 1JY
Tel: 01925 418 785

Amour
10 Shaftesbury Avenue
Timperley
Altrincham
Cheshire
WA15 7LY
Tel: 0161 903 9960

Angela Jackson
4 Trafford Road
Alderley Edge
SK9 7NT
Tel: 01625 590 444

Applied Skin Therapy Ltd.
Silhouette House, 122-124 Grove Lane
Timperley
Altrincham
Cheshire
WA15 6PL
Tel: 0161 980 1080

Beautiful Soul
8 Wood Gardens
Alderley Edge
SK9 7PL
Tel: 01625 586 565

Beauty By Ruth
9-11 Market Street
Altrincham
Cheshire
WA14 1QE
Tel: 0161 929 6744

Beauty Peaches & Cream
128 Moss Lane
Timperley
Altrincham
Cheshire
WA15 6JL
Tel: 0161 980 1524

Beauty Works
148 Sylvan Avenue
Timperley
Altrincham
WA15 6AH
Tel: 0161 283 1726

Beauty Works Ltd
18 London Road
Alderley Edge
SK9 7JS
Tel: 01625 585 065

Belisano beauty salon
208 Moss Lane
Hale
Altrincham
WA158AZ
Tel: 0161 980 7757

Body Confidence
4 Irwell Place
Eccles
Manchester
M30 0FN
Tel: 07788 981697

Boothz Beauty Clinic
2 Cecil Road
Hale
Altrincham
WA15 9PA
Tel: 07951 902540

Chelleon Distribution Ltd
2 Windsor Drive
Timperley
Altrincham
Cheshire
WA14 5AN
Tel: 0161 972 0998

Claire Smith
2 Green Lane
Altrincham
WA15 7PF
Tel: 0161 904 0161

Clarins
Rackhams Store
2 George Street
Altrincham
Cheshire
WA14 1SF
Tel: 0161 927 9285

Clarins Studio
Hoopers
Alderley Road
Wilmslow
Cheshire
SK9 1PB
Tel: 01625 529 680

Creations Beauty
Woodhouse Lane East
Timperley
Altrincham
Cheshire
WA15 6AS
Tel: 0161 976 3399

Crown Cosma Clinic
Urban House
34 Ashley Road
Altrincham
WA14 2DW
Tel: 0161 928 6744

Dove Spa
317-319 Hale Road
Hale Barns
Altrincham
WA15 8SS
Tel: 0161 903 9914

Elements
330 Manchester Road
West Timperley
Altrincham
WA14 5NH
Tel: 0161 962 5522

Elle Day Spa
18 Regent Road
Altrincham
Cheshire
WA14 1RP
Tel: 0161 929 9004

Emmaline Tsui
16 Woodlands Road
Cheshire
M33 2DW
Tel: 0161 962 0322

E-Raze Non Laser Tattoo Removal
22 Oughtrington Lane
Lymm
WA13 0RD
Tel: 07833 354 502

Esthetique Beauty
35 Water Lane
Town Centre
Wilmslow
SK9 5AR
Tel: 01625 524 371

Face Value
4 The Mount
Altrincham
WA14 4DX
Tel: 0161 929 1440

Fake it
Bishops Corner
321 Stretford Road
Manchester
Greater Manchester
M15 4UW
Tel: 0161 232 0770

Feelgood Factor
25 Hall Road
Bowdon
Altrincham
WA14 3AY
Tel: 07981 141403

Fem N Him Health & Beauty
Park Road
Timperley
Altrincham
Cheshire
WA14 5AB
Tel: 0161 962 9623

Finishing Touch
409 Stockport Road
Timperley
Altrincham
WA15 7XR
Tel: 0161 904 9990

Hollywood Nails
4 Kingsway
Town Centre
Altrincham
WA14 1PJ
Tel: 0161 928 8608

Ian Griffin
36 Greenwood Street
Altrincham
Cheshire
WA14 1RZ
Tel: 0161 929 8896

Ki Day Spa Ltd
Kings Court
Railway Street
Altrincham
WA14 2RD
Tel: 0161 928 4488

Knutsford Beauty Retreat
38 Llilac Avenue
Knutsford
Cheshire
WA16 0AZ
Tel: 01565 654 926

Lakshmi
Shangri La
Frog Lane
Pickmere
Knutsford
WA167GH
Tel: 01565 889 505

Le Salon
20 The Downs
Altrincham
WA14 2PU
Tel: 0161 926 9637

Lido's Health Spa
29-31 Oxford Road
Altrincham
WA14 2ED
Tel: 0161 927 7962

Mobile Nails
Cannon Street
Eccles
Manchester
Greater Manchester
M30 0FT
Tel: 07967 134 381

Nail Art
7 The Dome
Altrincham
WA141DF
Tel: 0161 233 0433

Nail Gloucestershires
Lower ground floor area
25 King street
Knutsford
Cheshire
WA16 6DW
Tel: 01565 621 867

Nicoll's Nail & Beauty
15A Stamford New Road
Altrincham
Cheshire
WA14 1BN
Tel: 0161 929 1818

Olla Colours
52-54 Greenwood Street
Altrincham
Cheshire
WA14 1RZ
Tel: 07816 903 546

Pinks Spa
A
147 Ashley Road
Hale
Altrincham
WA14 2UW
Tel: 0161 929 5700

Plush Mobile Beauty
Tannery Way
Timperley
Altrincham
Cheshire
WA141SU
Tel: 07976 973 551

Pure Heaven
508 Liverpool Road
Irlam
Manchester
M44 6AJ
Tel: 0161 776 2772

Pure Tranquility Ltd
Cranford House
Malt Street
Knutsford
WA16 6ES
Tel: 01565 653 355

Reaqua
317-319 Hale Road
Hale Barns
Altrincham
WA15 8SS
Tel: 0161 980 4401

Revive
2 George Street
Altrincham
WA141SF
Tel: 0161 929 8400

Roberta
92A King Street
Knutsford
WA166ED
Tel: 01565 651 853

Ruth Gordon
102 Greenway Road
Timperley
Altrincham
WA15 6BL
Tel: 0161 610 8484

Sand hair and body
52-54 Greenwood Street
altrincham
cheshire
WA141RZ
Tel: 0161 941 2266

Serenity
65 Park Lane
Poynton
Stockport
Cheshire
SK12 1RD
Tel: 01625 877 875

Serve Health & Beauty
317-319 Hale Road
Hale Barns
Altrincham
WA158SS
Tel: 0844 800 2134

Skin Solutions
75 Wilmslow Road
Handforth
Wilmslow
SK9 3EN
Tel: 01625 524 544

Sanctuary 12
126 Seamons Road
Altrincham
Cheshire
WA14 4LJ
Tel:  0787 1521960
Star Nails
542 Liverpool Road
Irlam
Manchester
M44 6AJ
Tel: 0161 775 6055

The Beauty Spot
10 Heyes Lane
Timperley
Altrincham
Cheshire
WA15 6EA
Tel: 0161 962 8662

The Brookdale Clinic
Brookdale Centre
Manchester Road
Knutsford
Cheshire
WA16 0SR
Tel: 01565 651 832

The Knutsford Caci Clinic
Sugar Pit Lane
Knutsford
Cheshire
WA16 0NH
Tel: 01565 633 780

The Loft Hair & Beauty Spa
Hallmark Hotel
Stanley Road
Handforth
Stockport
SK9 3LD
Tel: 0161 436 8683

The Look Hair and Beauty by Design
Units 2 and 3 Chaise Meadows
Lymm
Cheshire
WA13 9UP
Tel: 01925 757 932

The White Smile Clinic
York House, Vicarage Lane
Bowdon
Altrincham
Cheshire
WA14 3BA
Tel: 0800 377 7773

Tigerlily Treatments
Grove Avenue
Lymm
Cheshire
WA13 0HF
Tel: 07985 599 533

Tina Nail Studios
353 Stockport Road
Timperley
Altrincham
WA15 7UG
Tel: 0161 980 1127

---
COSMETIC TREATMENTS
UK HEALTH CENTRES
SELECT A LOCATION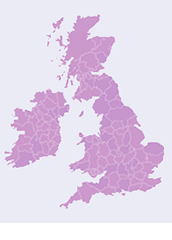 UK Health Centre