Cosmetic & Beauty Treatments in Leeds
Cosmetic clinics usually offer clients a wide range of skin and body treatments, focusing on non-surgical aesthetic treatments. These may include Chemical Peels (Skin Peels), Treatment for Acne, Treatment for Scars, Laser Hair Removal (for long term hair reduction), Dermal fillers (to reduce fine lines, scars and other decompressions), Botulinum toxin (wrinkle reduction treatment) and Microdermabrasion (a method of non-invasive exfoliation that removes the outermost layer of dead skin cells and is used for a variety of skin concerns. If you are interested in a particular non-surgical cosmetic treatment, complete the form on the right hand side with a brief message describing your skin concern. If we represent a clinic in Leeds, an advisor will contact you in due course.
Beauty salons tend to focus on "feel good" treatments such as waxing, facials, massages, manicures & pedicures and other relaxing body treatments.
Below is a list of cosmetic clinics and beauty salons near you.
« ADD YOUR CLINIC »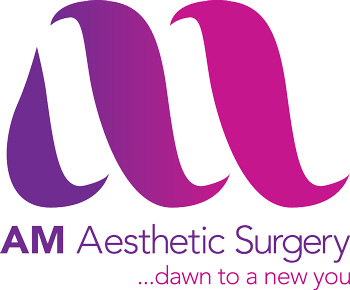 AM Aesthetic Surgery - 0800 246 5636
Spire Elland Hospital, Elland Lane, Elland HX5 9EB
The Yorkshire Clinic, Bradford Rd, Bingley, West Yorkshire BD16 1TW
AM Aesthetic Surgery takes pride in delivering very high quality of cosmetic surgical outcomes as reflected in the huge level of satisfaction in our patients.
118 Hair & Beauty
118 Gledhow Valley Road
Leeds
LS17 6LX
Tel: 0113 266 0266
Absolute 64
64A Town Street
Horsforth
Leeds
LS18 4AP
Tel: 0113 239 0100

Absolutely Fabulous
99 Main Street
Garforth
Leeds
West Yorkshire
LS25 1AS
Tel: 0113 232 0989

Adelena Hair & Beauty
193 Town Street
Rodley
Leeds
LS13 1HW
Tel: 0113 236 1518

Adore
16 Stonegate Road
Leeds
LS6 4HY
Tel: 0113 274 6255

Adore Health & Beauty
92A Brudenell Road
Headingley
Leeds
LS6 1EG
Tel: 0113 274 8889

Alis Mobile Nails
King Street
Morley
Leeds
West Yorkshire
LS27 9ES
Tel: 07906 070 848

Alison Walker
50 Eden Crescent
Leeds
LS4 2TW
Tel: 0113 278 9123

Amanda's Nails
3 Horsefair
Wetherby
West Yorkshire
LS22 6JG
Tel: 01937 585 248

Ami Sevi
116 Street Lane
Leeds
West Yorkshire
LS8 2AL
Tel: 0113 237 1173

Arora's
459-461 Bradford Road
Pudsey
LS28 8ED
Tel: 01274 666 440

Aurora Beauty
91 Montague Crescent
Garforth
Leeds
West Yorkshire
LS25 2EJ
Tel: 0113 232 0728

Beach Babe Mobile Spray Tanning
55 Crossflatts Grove
Leeds
West Yorkshire
LS11 7NG
Tel: 0113 270 4200

Beau Monde
9 Church Street
Ilkley
LS29 9DR
Tel: 01943 600 599

Beautiful People Clinic
2 Slaid Hill Court
Leeds
West Yorkshire
LS17 8TJ
Tel: 0113 268 7476

Beauty & Co
11A Crossley Street
Wetherby
West Yorkshire
LS22 6RT
Tel: 01937 589 240

Beauty & Holistic Clinic
20 Kirk La
Leeds
LS197ET
Tel: 0113 250 3888

Beauty Above
8A Church Lane
Crossgates
Leeds
West Yorkshire
LS15 8BD
Tel: 0113 228 8788

Beauty Box
11 Boroughgate
Otley
LS21 3AG
Tel: 01943 461 991

Beauty By Katie
2 Elizabeth Court
Collingham
Wetherby
LS22 5JL
Tel: 01937 574 542

Beauty For You
61 High Street
Kippax
Leeds
LS25 7AH
Tel: 0113 287 2878

Beauty From Broadway
A
423 Otley Road
Leeds
LS16 6AL
Tel: 0113 261 1112

Beauty Heaven
A
17 Lascelles Road East
Leeds
LS8 5PY
Tel: 0113 249 6401

Beauty In Bramhope
2 The Parade
Bramhope
West Yorkshire
LS16 9AF
Tel: 01535 642 668

Beauty Lounge
15 High Street
Tadcaster
LS24 9AP
Tel: 07754 894249

Beauty Matters
31a Main Street
Garforth
Leeds
LS25 1DS
Tel: 0113 286 2222

Beauty Matters
17 Marsh Street
Rothwell
Leeds
LS26 0AG
Tel: 0113 393 4281

Beauty Rooms & Therapy Centre
10 Roman View
Leeds
LS8 2DL
Tel: 0113 266 6419

Beauty Spot
209 Stainbeck Road
Leeds
LS7 2LR
Tel: 0113 305 0671

Beauty Within
5 Bay Horse Court
Leeds
West Yorkshire
LS21 1JP
Tel: 01943 467 191

Beauty Within
95 New Road Side
Horsforth
Leeds
LS18 4QD
Tel: 0113 258 5277

Beauty within you
16 Maud Avenue
leeds
west yorkshire
LS11 7DN
Tel: 0113 276 2363

Beauty Works
69 Saint Michael's Lane
Leeds
West Yorkshire
LS6 3BR
Tel: 0113 274 4133

beautytek north
20 Saint Catherine's Hill
Leeds
West Yorkshire
LS13 2LE
Tel: 07930 603 903

Bellissima Beauty Salon
12 Otley Road
Guiseley
Leeds
West Yorkshire
LS20 8AH
Tel: 01943 876 868

BHP Beauty
10 Bradford Road
Guiseley
Leeds
LS20 8NH
Tel: 01943 884000

Blazers
122 Lower Wortley Road
Leeds
LS12 4PQ
Tel: 0113 263 2666

Bliss Hyde Park Urban Spar
15 Headingley La
Leeds
LS61BL
Tel: 0113 278 1572

Boutique Hair & Beauty Salon
King Lane
Moor Allerton
Leeds
West Yorkshire
LS17 5NY
Tel: 0113 266 1974

Brazil Waxing
125 Albion Street
Leeds
West Yorkshire
LS2 8ES
Tel: 0113 245 1226

Bronzerie Tanning & Beauty Salon
573 Meanwood Road
Leeds
West Yorkshire
LS6 4AY
Tel: 0113 275 7373

Call Lane Aesthetics
Normans Office Space
36 Call Lane
Leeds
LS1 6DT
Tel: 0113 322 1780
Chameleon Beauty
79 Templegate Close
Leeds
LS15 0PJ
Tel: 0113 232 6212

Charis
18 Lidget Hill
Pudsey
LS28 7DR
Tel: 0113 229 3445

Cheryl Mason
The Clinic
10 Queen Square
Leeds
LS2 8AJ
Tel: 0113 368 3777

Chic Beauty
East Grange Square
leeds
west yorkshire
LS10 3EN
Tel: 07931 134 433

Complete Image Studio
495 Otley Road
Leeds
West Yorkshire
LS16 7NR
Tel: 0113 267 1000

completeimage recruitment
7 Glebe Court
Rothwell
leeds
west yorkshire
LS26 0WR
Tel: 0113 271 5489

Complexions Beauty Studio
Bank Street
Wetherby
West Yorkshire
LS22 6NQ
Tel: 01937 589 707

Cosmetic Breast Surgery Specialist
Mr P Turton
Jackson Avenue
Leeds
Yorkshire
LS8 1NT
Tel: 0113 388 2193

Cosmetic Facial Treatments
16 Nursery Lane
Leeds
West Yorkshire
LS17 7HN
Tel: 0113 268 5645

Craske Lucy
2 Stainbeck Corner
Leeds
LS7 3PG
Tel: 0113 237 4621

Cream Professional Beauty
15 Chapel Street
Halton
Leeds
LS15 7RN
Tel: 0113 232 6005

Creation
6 Whitkirk La
Leeds
LS158NR
Tel: 0113 260 9990

Creations
59 Queen Street
Morley
Leeds
LS27 8EB
Tel: 0113 253 4132

Creative
138 Highfield Road
Idle
Bradford
BD10 8QH
Tel: 01274 620 062

Creative Nail Academy
Unit 6
Clayton Wood Bank
Leeds
West Yorkshire
LS16 6QZ
Tel: 0113 275 0433

Daniels Of Wetherby
3A Church Street
Wetherby
LS22 6LP
Tel: 01937 582 345

Distinctive Beauty
15-19 Cowper Road
Leeds
West Yorkshire
LS9 7AP
Tel: 0113 240 2240

Eclipse Sun Studios
4 Albion Street
Morley
Leeds
West Yorkshire
LS27 8DT
Tel: 0113 238 0808

Electric Beach
10 Fish Street
Leeds
LS1 6DB
Tel: 0113 245 5659

Elegant hands
121 Kirkstall Hill
Leeds
West Yorkshire
LS4 2TH
Tel: 0113 230 2223

Elite
45 Armley Ridge Road
Leeds
LS12 3LD
Tel: 0113 263 3665

Elizibeth Salon
167 Dewsbury Road
Leeds
LS11 5EG
Tel: 0113 277 8758

Elspeth Rose
9 The Green
East Bierley
Bradford
BD4 6PG
Tel: 01274 688 577

Enamel Nails & Beauty
55 Aberford Road
Oulton
Leeds
LS26 8JA
Tel: 0113 393 4442

Enhance Wellbeing Ltd
8 Raby Park
Wetherby
West Yorkshire
LS22 6SA
Tel: 01937 585 972

Entity Academy
1 Sand Hill La
Leeds
LS176AG
Tel: 0113 318 8252

Escape To Paradise
73-75 High Street
Kippax
Leeds
LS25 7AH
Tel: 0113 287 4467

Essential Beauty
1 South View
Menston
Ilkley
LS29 6JX
Tel: 01943 877 353

Fab Fusion
100 Town Street
Horsforth
Leeds
LS18 4AP
Tel: 0113 258 9952

Faces
110 Queen Street
Morley
Leeds
LS27 9EB
Tel: 0113 252 3590

Farsley
20 Town Street
Farsley
Pudsey
LS28 5LD
Tel: 0113 255 1422

File & Go
135 Albert Road
Morley
Leeds
LS27 8PE
Tel: 07801 048182

Free Your Sole
15 Springfield Mount
Horsforth
Leeds
West Yorkshire
LS18 5DP
Tel: 07854 901 085

Glammapuss
Chapel Street
Halton
Leeds
West Yorkshire
LS15 7RN
Tel: 0113 264 2030

Glow Spa
3 Lower Briggate
Leeds
LS1 4AF
Tel: 0113 244 3130

Good Skin Days
Otley Road
78 Back Lane
Guiseley
West Yorkshire
LS20 8EB
Tel: 0800 111 4466

Hair & Beauty @ Rory James Ladies and Gents Salon
112 Long Row
Horsforth
Leeds
West Yorkshire
LS18 5AT
Tel: 0113 258 4590

Hairworks & Sheena's Beauty Rooms
56 Low Street
Sherburn In Elmet
Leeds
West Yorkshire
LS25 6BA
Tel: 01977 684 845

Hands On Hair & Beauty
46 Cockshott Lane
Leeds
West Yorkshire
LS12 2RQ
Tel: 0113 279 3322

Hands Tanned
25-26 Grand Arcade
Leeds
LS1 6PG
Tel: 07795 271668

Harley Medical Group
Albion Court
5 Albion Place
Leeds
LS1 6JL
Tel: 0113 242 5020

Heaven V
Cardigan Fields/Kirkstall Rd
Leeds
LS42DS
Tel: 0113 224 6632

Horsforth Spa
3-5 Town Street
Farsley
Leeds
West Yorkshire
LS184AP
Tel: 0113 258 8425

J & M Laser Ltd
Balcony
56 Merrion Centre
Leeds
LS2 8NG
Tel: 07793 052836

James Archibald
291 Lower Wortley Road
Leeds
LS12 4PZ
Tel: 0113 263 6203

Jane Hair
38 Weetwood Lane
Headingley
Leeds
West Yorkshire
LS16 5LX
Tel: 0113 274 0011

Jessica At One One Eight
118 Gledhow Valley Road
Leeds
LS17 6LX
Tel: 07932 010 953

Jill's Nails & Beauty
149 Moorgate Road
Kippax
Leeds
LS25 7ET
Tel: 07799 201 252

JPs Nail Beauty Care
33 Meadow Road
Garforth
Leeds
West Yorkshire
LS25 2EN
Tel: 0113 286 9866

Julia Sevi
Good Health Centre
305 Harrogate Rd
Leeds
LS17 6PA
Tel: 0113 269 7274

Julie Angus
174 Kirkstall Hill
Leeds
LS4 2SX
Tel: 0113 274 5228

Just For You
The Brockhurst/Turnpike La
Wetherby
LS225EP
Tel: 01423 358 444

Kimberly Hair
56 Tavistock Park
Leeds
West Yorkshire
LS12 4DD
Tel: 0113 289 1359

L D R Distribution
Thorp Arch Trading Estate
Thorp Arch
Wetherby
West Yorkshire
LS23 7BJ
Tel: 01937 841 302

La Belle
2A Highfield Drive
Morley
Leeds
LS27 7DW
Tel: 0113 252 0505

L'Academie Spa
15 Town Street
Yeadon
Leeds
West Yorkshire
LS19 7EQ
Tel: 0113 250 6262

Lauren Sally Make Up Artist
5 Moor Drive
Leeds
West Yorkshire
LS28 9JE
Tel: 07876 552 686

Linzi
601 Meanwood Road
Leeds
LS6 4AY
Tel: 0113 230 6421

Luv Glamour with Eternal Beauty 4 U
High Gables
The Sycamores
Leeds
Yorkshire
LS16 9JR
Tel: 0113 267 3211

Make up Artist and Hair Artist - Jessica Goodall
Make up Artist and Hair Artist
Leeds
LS9 8DZ
Tel: 07912 602 178

Martin James
66 Otley Road
Leeds
West Yorkshire
LS6 4BA
Tel: 0113 289 9568

Martinigirls Avon
3 Fulham Place
Leeds
W.Yorkshire
LS11 6DJ
Tel: 0113 277 7107

Mint Nail & Beauty
16 Boar Lane
Leeds
West Yorkshire
LS1 6EA
Tel: 0113 242 8811

Mint Nail & Beauty
Unit 68 The White Rose Centre
Dewsbury Road
Leeds
West Yorkshire
LS11 8LU
Tel: 0113 276 0898

Mirage
214 Roundhay Road
Leeds
LS8 5AA
Tel: 0113 249 2509

modern hairdressing
23 Thorntons Arcade
Leeds
LS1 6LQ
Tel: 0113 245 4689

Mystique
66 Victoria Road
Morley
Leeds
LS27 9DS
Tel: 0113 252 9992

Nail Perfection
336A Tong Road
Leeds
West Yorkshire
LS12 3TN
Tel: 0113 219 2100

Nail Theory
22 Row E
Kirkgate Market
Leeds
LS2 7JG
Tel: 0113 244 9264

Nails & Beauty
48 Leeds Road
Oulton
Leeds
LS26 8JY
Tel: 0113 282 3600

Nails 4 You Mobile Nail Technician
Mount Pleasant Street
Leeds
West Yorkshire
LS28 7AY
Tel: 07891 896 128

Nails by Nicola
16 Elder Rise
Woodlesford
Leeds
West Yorkshire
LS26 8WY
Tel: 07704 043 691

Nails Inc
White Rose Shopping Centre
Leeds
LS11 8LT
Tel: 0113 276 0895

Nails Inc
104 Briggate
Leeds
LS1 6BG
Tel: 0113 234 6757

nails with love
12a Otley Road
Guiseley
Leeds
West Yorkshire
LS20 8AH
Tel: 0113 345 8822

Nancy Salon
41b Harehills Road
Leeds
LS8 5HR
Tel: 0113 240 0112

Natural Beauty Studios
564a Leeds Road
Idle
Bradford
BD10 8JH
Tel: 01274 614 906

Nouveau Nails
71 Harrogate Road
Leeds
LS7 3PQ
Tel: 0113 266 9326

Number 8 Nails
8 Cottage Road
Leeds
LS6 4DD
Tel: 0113 274 4336

Options Hairdressing
57 Commercial Street
Rothwell
Leeds
West Yorkshire
LS26 0QD
Tel: 0113 282 8123

Pamper & Polish
14 Woodland Drive
Swillington
Leeds
LS26 8DW
Tel: 0113 286 3333

Pamper Me Beauty
1 Saint Chads Parade
Leeds
West yorkshire
LS16 5JH
Tel: 0113 275 8777

Peaches & Cream
10 Wesley Street
Morley
Leeds
LS27 9ED
Tel: 0113 238 0035

Penny Escreet
7 Hall Orchards Avenue
Wetherby
LS22 6SN
Tel: 01937 587 317

Perfect Ten
Bolling Road
Ilkley
West Yorkshire
LS29 8PN
Tel: 01943 432 199

Pretty Woman
98 Town Street
Armley
Leeds
LS12 3HN
Tel: 0113 231 0537

Pretty Woman
625-627 Roundhay Road
Leeds
West Yorkshire
LS8 4AR
Tel: 0113 240 0060

Principal Nail & Body Studio
114-116 Lowtown
Pudsey
LS28 9AY
Tel: 0113 257 4455

Pure indulgence
66 Manor Road
Rothwell
Leeds
West yorkshire
LS26 0RD
Tel: 07951 360 876

Pure Urban Spa
557 Bradford Road
Birkenshaw
Bradford
BD11 2AQ
Tel: 01274 682 400

Pureskincare (UK)
5 Westwood Side
Morley
Leeds
LS27 9HR
Tel: 07836 286 200

Reasons For Beauty
18 Main Street
Barwick In Elmet
Leeds
West Yorkshire
LS15 4JQ
Tel: 0113 281 3323

Rebecca Charles Salon
7 Duncan Street
Leeds
West Yorkshire
LS1 6DQ
Tel: 0113 234 6120

Redd
4 Green Road
Leeds
LS6 4JP
Tel: 0113 274 3859

Rejuvenate
819 Cleckheaton Road
Oakenshaw
WEST YORKSHIRE
West Yorkshire
BD12 7AD
Tel: 07933 349 773

Rendevous
Redbrick Mill
218 Bradford Road
Batley
West Yorkshire
WF176JF
Tel: 01924 468 711

Revive
28 Commercial Street
Rothwell
Leeds
LS26 0AW
Tel: 0113 282 6333

Revive
7 Elizabeth Court
Collingham
Wetherby
LS22 5JL
Tel: 01937 574 400

RMUK Hair & Beauty Salon Leeds
9-11 Eastgate
Leeds
West Yorkshire
LS2 7LY
Tel: 0113 243 6842

Rococo
103-107 Bradford Road
Menston
Ilkley
LS29 6BU
Tel: 01943 884900

Saks
3A Market Place
Wetherby
LS22 6LQ
Tel: 01937 588 550

SalonActive
Tong Hall
Tong Lane
Bradford
West Yorkshire
BD4 0RR
Tel: 0113 287 9228

Scream
1 Chapel Lane
Garforth
Leeds
West Yorkshire
LS25 1AG
Tel: 0113 286 8886

Serendipity Therapies
7 Malmesbury Close
Leeds
LS12 4BW
Tel: 0870 803 4308

Serenity
24 Ivegate
Yeadon
Leeds
LS19 7RE
Tel: 0113 250 3222

Serenity Studios
Westfield House
Broad Lane
Leeds
West Yorkshire
LS13 3HA
Tel: 07717 502 963

Sihala Beauty Centre
250 Kirkgate Market
Leeds
LS2 7HN
Tel: 0113 234 6963

Simply Beautiful
122 Lowtown
Pudsey
LS28 9AY
Tel: 0113 256 3579

Sk:n
52 Street Lane
Oakwood
Leeds
LS8 2ET
Tel: 0113 268 1000

Skin & Health
581 Selby Road
Leeds
LS15 8PX
Tel: 0113 260 8608

Skin Deep
84 Otley Road
Leeds
LS6 4BA
Tel: 0113 275 1715

SkinGenesis
Duncan House
14-16 Duncan Street
Leeds
West Yorkshire
LS1 6DL
Tel: 0113 244 8999

Spa & Beauty First
Redcote La
Leeds
LS42AL
Tel: 0113 263 3266

Spa Health & Wellbeing
206 High Street
Boston Spa
Wetherby
West Yorkshire
LS23 6BT
Tel: 01937 845 296

Splash
46 Lowtown
Pudsey
LS28 7AA
Tel: 0113 257 0850

Steam Complex
Eyres Avenue
Leeds
West Yorkshire
LS12 3BA
Tel: 0113 279 8885

Steps Skin Care Centre
484a Roundhay Road
Oakwood
Leeds
west Yorks
LS8 2HU
Tel: 0113 248 9292

Sugar Salon
Spofforth Walk
Garforth
Leeds
LS25 2LZ
Tel: 07701 000 434

Summerhouse Of Beauty
Bramham
Wetherby
LS23 6ZA
Tel: 01937 841 098

Sunrays
45 Holbeck Lane
Leeds
West Yorkshire
LS11 9UL
Tel: 07851 234 506

Temptations
41 Carlisle Road
Leeds
LS28 8LW
Tel: 0113 257 7700

Temptations
130 Lowtown
Pudsey
LS28 9AY
Tel: 0113 255 7222

The Beauty Box
111 Town Street
Rawdon
Leeds
LS19 6PU
Tel: 07949 171056

The Beauty Box
Church Street
10 Beechwood Centre
Leeds
West Yorkshire
LS26 8RE
Tel: 0113 288 9500

The Beauty Crescent
12 Hyde Park Close
Leeds
West Yorkshire
LS6 2NW
Tel: 0113 289 9122

The Beauty Partnership
Unit 3, Eagle Industrial Estate
Torre Road
Leeds
West Yorkshire
LS9 7QL
Tel: 0113 249 7025

The Beauty Shop
Town Hall Buildings
60 Queen Street
Morley
Leeds
LS27 9BP
Tel: 0113 252 7687

The Beauty Spot
13 Austhorpe Road
Leeds
LS15 8BA
Tel: 0113 260 6336

The Beauty Spot
5 Hick Lane
Batley
West Yorkshire
WF17 5TD
Tel: 01924 479 523

The Beauty Spot
53B Commercial Street
Rothwell
Leeds
LS26 0QD
Tel: 0113 288 0155

The Beauty Studio
94a New Road Side
Horsforth
Leeds
LS18 4QB
Tel: 0113 258 6500

The Beauty Wardrobe
Beauty Salon Yorkshire
1230 - 1234 Leeds Road
Bradford
West Yorkshire
BD3 8LG
Tel: 01274 200 016

The Bodyline Clinic
1 Call La
Leeds
LS17DH
Tel: 0845 491 8751

The Central College Of Health & Beauty
South Parade
Leeds
West Yorkshire
LS1 5QS
Tel: 0113 246 1966

The Clarins Skin Spa
White Rose Shopping Centre
Leeds
LS11 8LT
Tel: 0113 271 4661

The Gallery
352 York Road
Leeds
LS99DN
Tel: 0113 235 1818

the green hair and beauty
2-3 The Green
horsforth
west yorkshire
LS18 4RH
Tel: 0113 258 8895

The Lash Lady
34 Tennyson Street
Leeds
West Yorkshire
LS28 9HA
Tel: 07870 835 790

The Nail Room
7 Westgate
Wetherby
LS22 6LL
Tel: 07791 398 726

The Spa Rooms
206 High Street
Boston Spa
Wetherby
LS23 6BT
Tel: 01937 541 467

The Wetherby
Moor Avenue
Clifford
Wetherby
LS23 6JZ
Tel: 01937 844 199

The Woodhouse Clinic
2 Woodhouse Cliff
Leeds
LS6 2HF
Tel: 0113 275 3692

Therapy
98 High Ash Drive
Leeds
LS17 8RE
Tel: 0113 268 8915

Thorpe Park Spa Hotel
Century Way
Colton
LS15 4LG
Tel: 07788625072
Tinkerbells
336 Low La
Leeds
LS184DD
Tel: 0113 258 2174

Tip Toe Beauty Studio
143 Oldfield Lane
Leeds
LS12 4EX
Tel: 0113 263 8595

Tips 2 Toes
101 High Street
Yeadon
Leeds
LS19 7TA
Tel: 0113 250 2444

Top Nail Queen
Market Hall
Commercial Street
Morley
Leeds
LS27 8DS
Tel: 0113 252 5370

Top to Toe
21 Croftway
Markfield
LE67 9UG
Tel: 07946 562909

Tracey Ager
18 Sunningdale Drive
Leeds
LS17 7SH
Tel: 0113 269 5119

Urban Beauty
Meanwood
9 Stongate Road
Leeds
West Yorks
LS6 4HZ
Tel: 0113 230 2537

Urban Chic Beauty
22 King Edward Street
Leeds
LS1 6AX
Tel: 0113 243 8478

U-Tan
40 Ibbetson Oval, Churwell
Morley
Leeds
West Yorkshire
LS27 7RY
Tel: 0113 252 4182

Victoria Charles
34 High Street
Morley
Leeds
West Yorkshire
LS27 9AU
Tel: 0113 253 7799

Vie At Home
32 Ninelands La
Leeds
LS252BY
Tel: 0113 286 0993

Waterfall Spa Leeds
Dock Street
3 Brewery Wharf
Leeds
Yorkshire
LS10 1JF
Tel: 0845 634 1399

West Park Clinic
Providence Mills
Viaduct Street
Stanningley
Pudsey
LS28 6AU
Tel: 0113 255 9060

Wetherby Beauty Salon
26 Walton Road
Wetherby
West Yorkshire
LS22 6JJ
Tel: 01937 580 173

Wetherby Cosmedics
Crossley Street Surgery
Crossley Street
Wetherby
LS22 6RT
Tel: 01937 543 222

Whitecliffs Hair Studio
38 York Place
Leeds
West Yorkshire
LS1 2ED
Tel: 0113 245 4420

XS Hair & Beauty
White Cloth Hall
Crown Street
Leeds
West Yorkshire
LS2 7DA
Tel: 0113 245 9503

Yvonne's Hair & Beauty
44 Queen Street
Morley
Leeds
LS27 9BR
Tel: 0113 253 9900

Zomadic
Sholebroke Avenue
Leeds
West Yorkshire
LS7 3HB
Tel: 07739 456 156

---
COSMETIC TREATMENTS
HEALTH CENTRES