Cosmetic & Beauty Treatments in Sunderland
Cosmetic clinics usually offer clients a wide range of skin and body treatments, focusing on non-surgical aesthetic treatments. These may include Chemical Peels (Skin Peels), Treatment for Acne, Treatment for Scars, Laser Hair Removal (for long term hair reduction), Dermal fillers (to reduce fine lines, scars and other decompressions), Botulinum toxin (wrinkle reduction treatment) and Microdermabrasion (a method of non-invasive exfoliation that removes the outermost layer of dead skin cells and is used for a variety of skin concerns. If you are interested in a particular non-surgical cosmetic treatment, complete the form on the right hand side with a brief message describing your skin concern. If we represent a clinic in Sunderland, an advisor will contact you in due course.
Beauty salons tend to focus on "feel good" treatments such as waxing, facials, massages, manicures & pedicures and other relaxing body treatments.
Below is a list of cosmetic clinics and beauty salons near you.
« ADD YOUR CLINIC »
Above Expectations Limited
21 Windsor Terrace
Sunderland
Tyne and Wear
SR2 9QF
Tel: 0191 565 5556

Adele Atkinson
48 The Green
Southwick
Sunderland
SR5 2HY
Tel: 0191 548 9445

Aphrodite Health & Beauty
60 Sea Road
Sunderland
SR6 9BX
Tel: 0191 548 0448

Appear Beautiful
17 Olive Street
Sunderland
Tyne and Wear
SR1 3PE
Tel: 0191 510 1718

Aspire 2
4 Station Road
Town Centre
Chester-Le-Street
DH3 3DU
Tel: 0191 389 3030

Autumn-Beautique Ltd
Chester Road
Sunderland
Tyne And Wear
SR4 7TU
Tel: 0191 565 6060

B Pampered
11 Middleton Close
Seaton
Seaham
SR7 0PQ
Tel: 07921 860944

Beau Visage
152 Front Street
Great Lumley
Chester le Street
DH3 3AY
Tel: 0191 389 0197

Beauty Bliss
B
14 Rock Terrace
Washington
NE37 3AH
Tel: 0191 416 8178

Beauty Secrets
37 East Street
Stanley
DH9 0UF
Tel: 01207 280 983

Beleza Nails & Beauty
118A Front Street
Chester le Street
DH3 3BA
Tel: 0191 388 7132

Belle Naturelle
12 Sun Street
Sunniside
Newcastle upon Tyne
NE16 5LR
Tel: 0191 488 1388

Bellevue Spa
87 Tunstall Road
Sunderland
SR2 7RW
Tel: 0191 522 8300

Bellissimo North East Ltd
55 Horatio Street
Sunderland
Tyne and Wear
SR6 0NJ
Tel: 0800 084 5047

Body Blitz
A
2 Front Street
Grange Villa
Chester le Street
DH2 3LL
Tel: 0191 370 3629

Breeze Dental - Ryhope
Ryhope
1 Burdon Lane
Sunderland
SR2 0HQ
Tel: 0191 521 0608

Bronzed Sun Hair And Beauty Centre
41 Ashdown Road
Sunderland
SR3 3HU
Tel: 0191 522 0872

Bronzi Beach
2 Victory Way
Doxford International Business Pk
Sunderland
SR3 3XL
Tel: 0191 522 9034

Californi-Ann
15 Talbot Terrace
Birtley
Chester le Street
DH3 2PQ
Tel: 0191 410 2655

Callie's Beauty
19 Holmeside
Sunderland
Tyne and Wear
SR1 3JE
Tel: 0191 567 4600

Chic Hair & Beauty
14 Beatrice Terrace
Shiney Row
Houghton le Spring
DH4 4QW
Tel: 0191 385 5886

Christina Marie Mobile Beauty Therapy
Ambleside Terrace
Fulwell
Sunderland
Tyne and Wear
SR6 8NP
Tel: 07889 656 444

Classy Lady
59 Dovedale Road
Sunderland
SR6 8LP
Tel: 0191 549 0340

Cloud 9
204 Chester Road
Sunderland
SR4 7HE
Tel: 0191 510 2009

Daisychain Beauty "Beauty Salon"
Haraton Terrace
28a Durham Road
Birtley
County Durham
DH3 2QG
Tel: 0191 411 1806

Diamondz
Sanctuary Cottage
Langport Road
Sunderland
SR2 9HT
Tel: 0191 522 5213

Dream Therapy
Sunderland
33-34 Blandford Street
Sunderland
Tyne and Wear
SR1 3JJ
Tel: 07811 686 829

Eastern Dream Holistic Spa
22 Foyle Street
Sunderland
Tyne and Wear
SR1 1LE
Tel: 0191 510 9992

Eden Nail & Beauty
Lambton House
Newbottle Street
Houghton Le Spring
Tyne and Wear
DH4 4AR
Tel: 0191 584 7575

Elegance Spa
11 Woods Terrace
Murton
Seaham
SR7 9AD
Tel: 0191 526 3121

Get Pampered
11 Victoria Road
Washington
NE37 2SY
Tel: 07895 292978

Guru Holistic Clinic
11 Clarence Terrace
Chester le Street
Durham
DH33DG
Tel: 0191 388 3196

Hollywood Nail & Tan
6 Fawcett Street
Sunderland
SR1 1SJ
Tel: 0191 565 1077

Houghton Cuts
Hatfield House
Imperial Buildings
Houghton le Spring
DH4 4DJ
Tel: 0191 584 6666

janice eggleston
3 Southend
Sunderland
Tyne and Wear
SR6 7TF
Tel: 0191 537 3555

Lava Towers Solarium
17 Frederick Street
Sunderland
SR1 1LT
Tel: 0191 514 7814

Lindas Beauty Call
Walker
8 Church Walk
Newcastle
NE6 3DW
Tel: 07970 551 513

Lydias Natural Beauty Ltd
24A New Durham Road
Sunderland
SR2 7AA
Tel: 0191 568 9573

Margy's Mineral Makeovers
26 Elmsleigh Gardens
Sunderland
Tyne and Wear
SR67PR
Tel: 07733 084 842

Marissa Make Overs
21 Broadmeadows
East Herrington
Sunderland
SR3 3RF
Tel: 07984 958590

Maude
37 Sevenoaks Drive
Sunderland
SR4 9LR
Tel: 0191 534 8444

meeru spa & beauty
Chilton Moor
3 Front Street
Houghton le Spring
Tyne and Wear
DH4 6LR
Tel: 0191 385 7580

Moonlight Visions
51 Lynthorpe
Sunderland
SR2 0EU
Tel: 07968 236 073

Mysportsmedicine Ltd
Esporta Health and Racquet Club
3 Camberwell Way
Sunderland
Tyne and Wear
SR3 3XN
Tel: 0191 520 0066

Natural Contours
3 Douro Terrace
Sunderland
Tyne and Wear
SR2 7DX
Tel: 0191 514 5500

Olympia Fitness
56 High Street West
Sunderland
SR1 3DP
Tel: 0191 565 8812

Orchid
4 Front Street
Pelton
Chester le Street
DH2 1DB
Tel: 0191 370 2222

Partners hairdressing
28 Front Street
Cleadon
Sunderland
Tyne and Wear
SR6 7PG
Tel: 0191 519 1640

Perfection nail & beauty @ home
6 Deaconsfield Close
Sunderland
SR3 2SG
Tel: 0191 551 2924

Pink Beauty
Village Lane
3 Redroofs
Washington
Tyne and Wear
NE38 7HX
Tel: 07966 865 206

Polaris Hair & Beauty
John Street
Sunderland
SR1 1DP
Tel: 0191 447 6169

Premier Health & Fitness Centre
165-167 Hylton Road
Sunderland
SR4 7YF
Tel: 0191 567 5353

Pro Nails Zone
94 High Street West
Town Centre
Sunderland
SR1 3BY
Tel: 0191 510 2253

proforma beauty
Chapelgarth
6 deaconsfield close
Sunderland
SR3 2SG
Tel: 0870 013 1995

Pure Bliss Beauty Spa
58 Sea Road
Sunderland
SR6 9BX
Tel: 0191 549 9999

Reflections
38 Front Street
Stanley
DH9 0HX
Tel: 01207 232 857

Relax & Glow
57 Front Street
Cleadon
Sunderland
SR6 7PG
Tel: 0191 536 7272

Relax Beauty Rooms
151 Hylton Road
Sunderland
Tyne and Wear
SR4 7YF
Tel: 0191 514 4777

Scolli's Hairdressers
99 Chester Road
Sunderland
Tyne and Wear
SR4 7EZ
Tel: 0191 567 1813

Serenity Bridal and Beauty
73a Westgate Road
Newcastle Upon Tyne
NE1 1SG
Tel: 0191 261 2711

Serenity By Sarah
22 Eden Terrace
Houghton le Spring
DH4 4QY
Tel: 0191 385 7729

Shapers
188 Chester Road
Sunderland
SR4 7EY
Tel: 0191 564 1618

Sherlocks
19 Holmeside
Town Centre
Sunderland
SR1 3JE
Tel: 0191 565 9070

Skin Deep
31 Bridge Street
Sunderland
Tyne and Wear
SR1 1TQ
Tel: 0191 565 9414

Smile Sensation
Harcourt Road
Sunderland
Tyne and Wear
SR2 9JR
Tel: 0191 587 3886

Sthetic Beauty Centre
Ashmore Terrace
Sunderland
Tyne And Wear
SR2 7DE
Tel: 0845 600 7546

Sunset Tanning Nail & Beauty
Beethoven House, Durham Place
Murton
Seaham
County Durham
SR7 9JA
Tel: 0191 526 8555

Suntrap Haor & Beauty
42-44 Tadcaster Rd
Sunderland
SR34NU
Tel: 0191 528 4916

Tan Faster
9A Martin Terrace
Sunderland
Tyne and Wear
SR4 6JD
Tel: 0191 567 2030

Tan N Glo
89 Newcastle Road
Sunderland
SR5 1JB
Tel: 0191 548 7688

Tan-Talize
48 Villette Road
Sunderland
SR2 8RN
Tel: 0191 567 0315

Tekniques
19 The Village
Ryhope
Sunderland
SR2 0NQ
Tel: 0191 523 8999

The Beauty Lounge
A
79 Ewesley Road
Sunderland
SR4 7PR
Tel: 0191 522 0035

The Beauty Salon
1 Pallion Road
Sunderland
SR4 6ND
Tel: 0191 567 3223

The Beauty Spot
52 Leechmere Way
Sunderland
Tyne and Wear
SR2 0DH
Tel: 0191 523 7800

The Day Spa Salon
4 Stockton Terrace
Sunderland
SR2 9RQ
Tel: 0191 510 8020

The Dog's Body
315 Ryhope Road
Sunderland
SR2 9SS
Tel: 0191 510 1001

The Glamour Room
6 Blind La
Sunderland
SR31AU
Tel: 0191 521 4200

The Locker Room
7-9 Bigg Market
7-9 Bigg Market
Newcastle Upon Tyne
Tyne and Wear
NE1 1UN
Tel: 0191 233 9555

The Mobile Perfect Pampering
18 Benedict Road
Sunderland
SR6 0NX
Tel: 0191 567 2321

The nail and beauty bar
The Inshops, unit 18
154 front street
chester le street
durham
DH3 3AY
Tel: 07926 571 657

The Room
1 Albert Square
Town Centre
Chester-Le-Street
DH3 3QG
Tel: 0191 387 4422

The Tanning Co
144-146 Manor House Road
Newcastle Upon Tyne
Tyne and Wear
NE2 2NA
Tel: 0191 281 3000

Time For You Therapies
7 Medway
Chester-Le-Street
Durham
DH3 4HT
Tel: 07809 683 822

Top To Toe Salon
7 Mary Street
Sunderland
SR1 3NH
Tel: 0191 514 3637

Totally Tranquil
Sunderland Aquatic Centre
Stadium Park
Sunderland
Tyne and Wear
SR5 1SU
Tel: 0191 565 2695

Trudy's
Sunderland Road
Horden
Peterlee
County Durham
SR8 4PF
Tel: 0191 518 4986

Unique Beauty
1/2 Vine Place
Houghton le Spring
DH4 5AS
Tel: 07863 207340

Wax On Wax Off
226 Hylton Road
Sunderland
SR4 7UZ
Tel: 0191 565 0288

Zigs Beauty Salon
20 Rosebery Street
Sunderland
Tyne and Wear
SR5 1DF
Tel: 0191 564 0052

---
COSMETIC TREATMENTS
UK HEALTH CENTRES
SELECT A LOCATION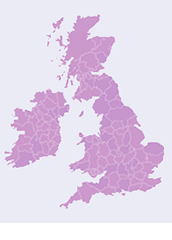 UK Health Centre