Cosmetic & Beauty Treatments in Winchester
Cosmetic clinics usually offer clients a wide range of skin and body treatments, focusing on non-surgical aesthetic treatments. These may include Chemical Peels (Skin Peels), Treatment for Acne, Treatment for Scars, Laser Hair Removal (for long term hair reduction), Dermal fillers (to reduce fine lines, scars and other decompressions), Botulinum toxin (wrinkle reduction treatment) and Microdermabrasion (a method of non-invasive exfoliation that removes the outermost layer of dead skin cells and is used for a variety of skin concerns. If you are interested in a particular non-surgical cosmetic treatment, complete the form on the right hand side with a brief message describing your skin concern. If we represent a clinic in Winchester, an advisor will contact you in due course.
Beauty salons tend to focus on "feel good" treatments such as waxing, facials, massages, manicures & pedicures and other relaxing body treatments.
Below is a list of cosmetic clinics and beauty salons near you.
« ADD YOUR CLINIC »
Amanda Attwood
2 Stonemasons Court
Parchment Street
Winchester
Hampshire
SO23 8AT
Tel: 01962 841 981

Color Me Beautiful
The Conifers, Christmas Hill
South Wonston
Winchester
Hampshire
SO21 3ES
Tel: 07752 015366

Country Beauty
Barton Stacey
Winchester
Hampshire
SO21 3RF
Tel: 01962 760 985

Debs Holistic Beauty
2 St. Georges Street
Winchester
Hampshire
SO23 8BG
Tel: 07881 404 972

Drift Away Holistic therapy service
Honeysuckle Close
Winchester
Hampshire
SO22 4QQ
Tel: 07534 219 199

Eastern Arts Nails and Beauty
65b High Street
Winchester
Hampshire
SO23 9DA
Tel: 01962 877 771

Fake It!
Middlebrook Street
Winchester
Hampshire
SO23 8DH
Tel: 07773 045 299

Ian James Hair & Beauty
High Street
Winchester
Hampshire
SO21 1NH
Tel: 01962 714 744

Karma Beauty & Holistic Therapies
47 The Hundred
Winchester
SO51 8GE
Tel: 07881 943 936

Linsey Cox - Makeup artist
Mons Court
Winchester
Hampshire
SO23 8GH
Tel: 01962 627 283

Mobile Aromatherapy & Beauty
53 Westman Road
Winchester
SO22 6DX
Tel: 01962 621 599

Nirvana Winchester
93 Oliver's Battery Road South
Winchester
Hampshire
SO22 4JQ
Tel: 01962 852 525

Pure Natural Beauty
Paternoster Row
Winchester
Hampshire
SO23 9LQ
Tel: 01962 827 742

Redwood Beauty
11 Bridge Street
Winchester
Hampshire
SO23 0HL
Tel: 01962 877 899

Redwood Beauty Therapies
11a Bridge Street
Winchester
Hampshire
SO23 0HL
Tel: 01962 844 032

Salon De Beaute
Ashley Wing R H C H
Romsey Road
Winchester
Hampshire
SO22 5DG
Tel: 01962 825 299

The Beauty Box
Library House
Wavell Way
Winchester
Hampshire
SO22 4EH
Tel: 01962 621 621

The Beauty Loft
19 Stoney Lane
Winchester
Hampshire
SO22 6DN
Tel: 01962 883 344

The Beauty Lost At Frances Anne
19A Stoney Lane
Winchester
SO22 6DN
Tel: 01962 886 699

The Heather Mitchell Beauty Clinic
3 Stockbridge Road
Winchester
Hampshire
SO22 6RN
Tel: 01962 864 366

The Medical Aesthetic Clinic
33 Southgate Street
Winchester
Hampshire
SO23 9EH
Tel: 01962 840 400

The Shawford Salon
2 Station Terrace
Shawford
Winchester
SO21 2BN
Tel: 01962 715 571

Topaz Kingsworthy Ltd
76 Springvale Road
Winchester
Hampshire
SO23 7NB
Tel: 01962 886 309

WEssex Skin Clinic
Norman House
9-10 Norman Road
Winchester
Hampshire
SO23 9PW
Tel: 01962 879 961

---
COSMETIC TREATMENTS
UK HEALTH CENTRES
SELECT A LOCATION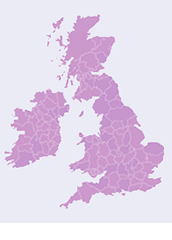 UK Health Centre