Covering Melasma
If treatments for melasma are ineffective on your skin, or you are unable to undergo them for any reason, covering the discolouration may be your only option. Cover- up makeup can be purchased over the counter and is extremely effective in covering skin discolouration.
What sort of Makeup Will Cover Melasma?
In order to completely cover your melasma it is likely that you will need to use a special form of makeup. Your normal makeup is designed to cover small imperfections but is unlikely to hide darker marks such as those caused by melasma. However, there are several brands of cover- up makeup that are designed specifically for darker marks.
Where to Buy Cover- Up Makeup
Cover- up makeup can be readily purchased over the internet. There are several companies that sell cover- up makeup online. When purchasing the makeup online it is important that you look for patient testimonies to ensure that you are using a reliable source.
You can also buy cover- up makeup in some pharmacies and health stores. This limits the brands available but means that you can see the product before you buy it. Your doctor may be able to recommend a brand of cover- up makeup to you as will a dermatologist.
When buying cover- up makeup it is important that you chose the correct colour for your skin tone. This may mean buying a sample so that you can test the colours at home or mixing your own colour to match your skin. Once you have the correct match you will be able to apply the makeup to your skin for a natural effect.
How to Apply Cover- Up Makeup
It will take several attempts before you perfect your cover- up makeup. It is important that you remain patient through this, as you will improve over time. If you are buying your cover- up makeup for a special event, it is highly recommendable that you buy it a few weeks in u advance to give you plenty of time to perfect your technique.
 
You should ensure that your skin is clean and dry before you apply your make- up to ensure that it stays in place throughout the day. You should also wash and dry your hands as for best results cover- up makeup is usually applied with the fingertips. Your skin should be moisturised as if it is dry the makeup will be visible giving an unnatural look.
You should place some of the make- up on the back of your hand and apply it in thin layers to your skin, blending it in with your fingers. If you do not get the ideal coverage straight away, you can apply another thin layer but should avoid applying large amounts of cover- up makeup at once, as this will appear unnatural. Once you have the perfect coverage you should ensure that the makeup is blended in with the surrounding skin. You can then apply the finishing powder to set the makeup in place.
It can take a long time to perfect your technique as this involves knowing how much to apply and how to blend the makeup in. If you struggle with this or would like further advice there are places, which offer lessons to teach you how best to apply the make- up. These can be costly but if you want to learn how to cover your melasma in a hurry, they may be the best option.
---
« Seeing Your Doctor about Melasma Treatment for Melasma »
MELASMA TREATMENT INFORMATION
UK HEALTH CENTRES
SELECT A LOCATION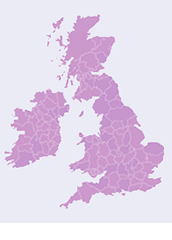 UK Health Centre