Melasma and Diet
As melasma can be caused by a nutritional deficiency, diet often plays a key role in its treatment. Diet can be altered to treat melasma and some people find this to be a simple way of preventing further outbreaks.
Principles of a Healthy Diet
Maintaining a healthy and balanced diet is not about starving yourself or losing weight. You should be aiming to eat healthy foods, which are high in nutrients but low in saturated fats, salt, and additives. This can be achieved simply by substituting unhealthy products with healthier alternatives. 
You should also attempt to create a balance between different food groups within your diet. The five food groups are:
Fruit and vegetables
Milk and dairy products
Bread, rice, potatoes, and pasta
Meat, fish, eggs, and beans
Foods high in fat and sugar
In order to maintain a balance your diet should consist of about 33 % fruit and vegetables, 33 % bread, rice, potatoes, and pasta, 17 % meat fish eggs and beans, 17 % milk and dairy products, and 8 % fats and sugars. Whilst it is difficult to precisely measure these figures many foods now have a rating system on them, which allows you to see what proportion of your guideline daily amounts that they include.
Eating a healthy balanced diet is more about making healthy choices than it is about restricting what you eat. For example, you can cut a lot of fat out of your diet by changing full fat products for lower fat alternatives. This can be simple things such as using a cream substitute instead of normal cream or skimmed milk instead of full fat. You should also try to snack on healthier options such as fruit rather than foods that are high in fat and sugar.
Food Supplements
If your diet is lacking in certain vitamins or minerals you may be able to improve it by taking food supplements. These can be brought over the counter and can be helpful in improving the levels of certain nutrients in your blood. However these should be used only as a last resort and should never be used to replace healthy foods.
Many people believe that melasma is related to a zinc deficiency and as such take zinc supplements to treat their condition. If you are unsure about what supplements to take or which ones that you need it may be worth talking to your doctor about what to take.
Benefits of a Balanced Diet
Ensuring that you maintain a balanced diet can be beneficial not only in treating your melasma but also in making you feel better in your everyday health. Many conditions such as headaches, fatigue, and a lack of energy can all be associated with a nutritional deficiency and by increasing your intake of certain products you can dramatically improve your overall well being.
---
« Natural Remedies for Melasma Treatment for Melasma on the NHS »
MELASMA TREATMENT INFORMATION
UK HEALTH CENTRES
SELECT A LOCATION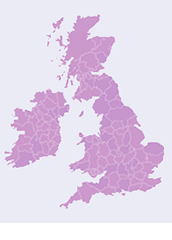 UK Health Centre