Treatment for Melasma on the NHS
Treatment options for melasma are limited and if you want treatment on the NHS they are further restricted. Due to the fact that melasma does not cause any negative effects on your health its treatment is considered to be a cosmetic option rather than a medical one.
Melasma Treatments Available on the NHS
There are some ways in which you can treat your melasma through the NHS. For example if it is believed that a certain medication that you have to take is the cause of your melasma you may be able to change this for an alternative drug on your NHS prescription. This will only be possible if there are alternatives to the drug that are approved by the NHS but as this is often the case it may be a simple method of treating your melasma.
You will also be able to change your contraceptive on the NHS if you are using the contraceptive pill or patch and this is the cause of your melasma. Changing your contraceptive is simple and the NHS offers a wide range of options so finding one that suits your needs should be simple. In order to do this you should speak to your local GP who will be able to provide you with information on the alternative options.
You will also be able to get topical creams with an NHS prescription. These are bleaching creams that are applied to the area of your skin that is affected by melasma. They help to reduce its appearance and can be prescribed by your GP. Unfortunately these creams are for short term use only as they can cause the skin to become thinner and weaker. This means that the longer you use bleaching creams the more at risk you are of developing further discolouration.
Treatments that Are Not Available on the NHS
Cosmetic procedures are not usually available on the NHS. This is the case even with conditions such as melasma, which although they are medical conditions, only cause cosmetic side effects and are therefore not a risk to your health. This means that treatments such as chemical peels, laser therapy, microdermabrasion, and cryotherapy are very rarely offered on the NHS.
If you wish to undergo such treatments it is worth speaking to your doctor about how effective they will be, how many treatments will be necessary, and where you should have your treatment done. However you will not be able to get these treatments on the NHS and should therefore ensure that you have sufficient funds in place before deciding to undergo them. It is possible to take out loans or payment plans to pay for many cosmetic procedures. If this is something that you wish to consider you should speak to your bank advisor about the possibility of a loan. Otherwise there are many internet based companies, which offer personal loans that can be used to cover the cost of your treatment.
---
« Melasma and Diet Bleaching Melasma »
MELASMA TREATMENT INFORMATION
UK HEALTH CENTRES
SELECT A LOCATION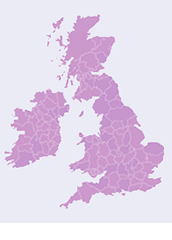 UK Health Centre