Dermal Fillers, Botox & Other Popular Skin Treatments in Aberdeen
If you have not had any skin treatments before and would like further information or if you would like to book an appointment/consultation in Aberdeen, please enter your contact details on the form on the right and we will be in touch.
Clinics in Aberdeen
Beautylicious
57 Rosemount Viaduct
Aberdeen
AB25 1NR
Tel: 01224 658000
Information About This Clinic: Beautylicious Hair and Beauty is an Aberdeen based salon which delivers head to toe pampering which aims to bring out your natural beauty. In the hands of talented and capable staff possessing qualifications in the field of beautification, you can receive anything from reflexology, waxing, and nail treatments to Botox and dermal filler injections. The salon itself is near the city centre, just up the road from the famous His Majesty's Theatre and near the convenient parking spaces offered at Denburn and Shopping Centre car parks. Aberdeen train station is only 10 minutes away from the salon, and as such is easy to access from nearby regions.
Dermal Fillers: Dermal fillers are applied by fully qualified plastic surgeons at Beautylicious Hair and Beauty. Dr Iota Lioliou, a consultant plastic surgeon, and Dr Thanassi Athanassopoulus, a Registrar in Plastic Surgery, are responsible for the administration of these unique and highly effective anti-wrinkle therapies. Free consultations are provided to allow you to make the most of these professional's expertise and training, and should you decide to go ahead with your treatment, it can be conducted on the same day if you so desire. Fillers are a quick and easy way to restore youth and vitality to your skin, restoring volume where it's been lost to give clearer, smoother skin.
Dermal fillers offered at this clinic: (Not listed).
Botox: Wrinkle relaxing injections for frown lines, forehead wrinkles, and crow's feet are most often Botox treatments. These types of wrinkles are often caused by muscular contraction which, over time, causes a loss of your skin's natural elasticity. By relaxing these unwanted contractions Botox achieves an appearance of youthfulness.
List of All Treatments Offered at this Clinic: Waxing (ladies and gents), spray tanning, reflexology, Indian head massage, Environ facials, Airbase Airbrush, anti-wrinkle injections.
Sk:n Clinics
261 Union Street
Aberdeen
AB11 6BR
Tel: 0844 800 0323
Information About This Clinic: Sk:n is nationally recognised name in the field of aesthetic medicine, offering a host of quality cosmetic treatments under one cutting edge roof. With facilities across London, Scotland, and the rest of the UK, Sk:n are one of the largest skincare services in the UK, and as such can provide treatments to the high standard for which the company is known. The Aberdeen arm of Sk:n is housed on Union Street in central Aberdeen, and is easy to reach for treatments, consultations, and casual inquiries. All of the most highly sought after treatments are offered to impeccable standards at Sk:n, and with some of the latest equipment and most experienced and well trained staff available, you can expect great results and the confidence that comes with knowing that your skin is in capable hands.
Dermal Fillers: Aberdeen's Sk:n Clinic makes use of Juvederm Dermal Filler products. Juvederm is one of the largest manufacturers of fillers, injectable therapies which restore youth by filling up wrinkles and restoring volume to skin that loses it over time. Juvederm is injected alongside a local anaesthetic to make the experience as comfortable as possible, and provides a naturally youthful finish that is instantly visible. Sk:n have over two decades of experience in the delivery of filler products, which translates into excellent results which are bound to achieve your personal ambitions in terms of how you want your skin to look.
Dermal fillers offered at this clinic: Juvederm.
Botox: Botox injections are very much the 'classic' non-surgical anti-aging treatment. Their effects are readily visible on TVs, posters, and magazines as countless celebrities make use of its age defying effects to appear younger. The many benefits of revitalising Botox injections are available for you at Sk:n Aberdeen.
Microdermabrasion: Sk:n's plethora of skin treatments include microdermabrasion, a highly successful method of exfoliating and cleansing skin that can even treat faint lines and surface scars and marks.
Chemical Skin Peels: Skin peels are the quick way to rejuvenated skin and a more stunning you. These peels aim to strip away unwanted materials to bring out the naturally beautiful new skin underneath, leaving obviously cleaner and smoother skin by means of carefully formulated solutions which can leave skin cleaner than ever before.
Treatment for Hyperhydrosis: Hyperhidrosis is an affliction that, while not medically serious, is long lasting and frustrating. Sk:n can offer relief from the unpleasantness of excessive sweating through the tactical administration of a Botox injection which stops excessive and otherwise uncontrollable perspiration.
List of All Treatments Offered at this Clinic: Juvederm, Thermage, Stretchmark Treatment, Skin Tightening, Skin Tags, Skin Peels, Minor Skin Procedures, mole removal, Rosacea, Rejuvenation, Milia Removal, Laser treatments (Tattoo removal, resurfacing, and hair removal), microdermabrasion, Fraxel, hyperhidrosis, Facial Thread Vein treatments, acne and acne scarring, Botox, Children's services, dermatology, birthmark removal.
Sage Aesthetic
The Farmhouse
Dunecht
Westhill
Aberdeen
AB32 7BS
Tel: 07885 757 473
Information About This Clinic: Sage Aesthetic is a focussed and personal practice located in Scotland's Aberdeenshire, situated close enough for convenience and yet still retaining the seclusion and privacy that being just outside the busier parts of the city can offer. Sage Aesthetics is the practice of Dr Morag Stewart and Dr Richard Gordon, both experienced GPs with an applied interest in the delivery of quality skin care treatments and the like. The clinic is a relaxed and can boast the confidence and calmness that having professional doctors applying their treatments can offer. You can expect a personal and honest discussion about why you are looking for treatment and how nest to go about achieving your goals. Initial consultations are free of obligation and commitment, and are designed to make sure that you get all the information you need to make a pressure free and healthy decision about any treatments you want to pursue.
Dermal Fillers: Dermal fillers are a powerful tool used by Sage Aesthetic to treat wrinkling and deliver smooth, young, and line free skin quickly and effectively. Fillers rely on 'filling out' wrinkles and lines, hence the popular name 'dermal filler'. They can be used safely on any part of the face, but are most often used to treat wrinkles around the mouth, or even to enhance and contour the appearance of lips and cheek bones. These injectables have virtually instant results, becoming clearly visible in a matter of days or hours and lasting for several months. A local anaesthetic is usually applied to make the procedure as comfortable as possible, and in the skilled hands of Dr Stewart and Dr Gordon great results can be achieved.
Dermal fillers offered at this clinic: (Not listed).
Botox: Sage Aesthetics provide botulinum toxin injections for wrinkles, migraines, and excessive sweating (hyperhidrosis). These treatments are more commonly known by their trade name, Botox, and while the anti-wrinkle properties of the injection are widely acknowledged, it is also an extremely effective solution to chronic migraines.
Treatment for Hyperhydrosis: Botox as a method of dealing with excessive underarm sweating is often used in the cosmetic industry, and at Sage Aesthetic you can receive this extremely effective method of keeping your underarms dry.
List of All Treatments Offered at this Clinic: Botox (for wrinkles and excessive sweating), Botox injections for migraine, contouring injections (dermal fillers), IPL (permanent hair reduction), skin tags and crusts, warts and verruccae, acupuncture.
Fergus and Glover
160 Union Street
Aberdeen
AB10 1QT
Tel: 01224 644876
Information About This Clinic: Fergus and Glover are dental and aesthetic practitioners located in the very heart of Aberdeen, providing a range of dental care options as well as cosmetic treatments for both teeth and skin. Some of the most advanced technologies available in the field of aesthetics and dentistry are employed at Fergus and Glover, including an on-site ceramic studio for the production of veneers and other such dental options. Digital X-rays and imaging technologies are also in-house, as well as multimedia relaxation systems designed to help with dental phobias and reduce the anxiety that a visit to the dentist can often entail. The facial treatments available can help you look as young as you feel, treating wrinkles and lines that would otherwise take years off your face. Wrinkle softening treatments are on offer, providing you with a quick and easy means by which to smooth out frown and forehead lines, similarly lip enhancement is available to sculpt the appearance of your mouth and give you a truly unforgivable look that will boost your confidence and help you look and feel better than ever.
Dermal Fillers: The Hydrafill and Teosyal dermal fillers used at Fergus and Glover make use of the extremely safe and highly effective hyaluronic acid, a substance often used in the treatment of skin folds and lines that rehydrates skin and plumps up lines. These fillers are also often used at Fergus and Glover to enhance, reshape, or contour lips.
Dermal fillers offered at this clinic: Hydrafill and Teosyal gel injections.
Botox: Botox (botulinum toxin) injections are on offer at Fergus and Glover as a treatment for unwanted wrinkles that originate from the repeated contraction of facial muscles. The repeated movement and rearrangement of your skin into your various facial expressions can cause wrinkling, and by relaxing these muscles with Botox you can achieve smoother, younger, and clearer skin in no time at all.
List of All Treatments Offered at this Clinic: Root canals, sedation for dental treatments, veneers, dermal fillers, lines and wrinkles, fillings, inlay or onlay, extractions, teeth clinic and/or whitening, hygienist session, family dental consultation, endodontist consultation, braces, dental check ups, dental crowns, dental bridges, dental implants, CERE dental restorations, dental X-rays.
The Beauty Fountain
51 Holburn Road
Aberdeen
AB10 6EY
Tel: 01224 212 888
Information About This Clinic: The Beauty Fountain are winners of the 2012 Trend Magazine award for Excellence in Beauty Provision, an endorsement of their wonderful selection of treatments and the quality with which those treatments are delivered. The Aberdeen clinic was founded in 1995 and remains one of the most popular spa facilities in the city. Run by Lynn Clark under whom a team of skilled beauty therapists operate, The Beauty Fountain provides a range of staple treatments which continues to grow, keeping abreast of the latest technologies in a rapidly growing and evolving field.
Dermal Fillers: Dr Steven Hume is responsible for the administration of dermal filler treatments at The Beauty Fountain. Dr Hume makes use of the fantastic services and facilities available at The Beauty Fountain to tackle fine lines and deeper wrinkles through dermal filler injections. Based on effectively restoring volume to skin which lacks it, dermal fillers are recognised worldwide as one of the foremost options in the realm of anti-wrinkle technologies and treatments.
Dermal fillers offered at this clinic: (Not listed).
Botox: Botox injections are performed by Dr Steven Hume at The Beauty Fountain, complementing a range of other facial, nail, and body therapies aiming to beautify and relax. A brilliant solution to wrinkles of various kinds, Botox injections are popular amongst people from all walks of life.
Microdermabrasion: The Beauty Fountain's microdermabrasion (MDA) therapy can visibly cleanse skin and open pores, promoting improved health and a naturally healthy appearance. MDA can also achieve great results in terms of treating acne scaring and congestion, and is provided either as a single treatment or as a course of 5 sessions. Microdermabrasion is also offered for the shoulder and back, or before a different facial therapy.
List of All Treatments Offered at this Clinic: Darphin 3D customised facials, Solitone, Depilex, Microdermabrasion, little angels make up, ear piercing, eyelash perming and tinting, Milia, eyelash extension, collagen eye treatment, full body massage, hot stone massage, Indian head massage, reflexology, fake bake self-tanning, aromatherapy massage, shape and polish, manicures (French and Japanese), GELeration, Bio Sculpture, Pedicure, Pulsar IPL, facial vein and tag removal, electrolysis, Botox, Dermal fillers.
Temple Aesthetics
Unit 9
The Courtyard
Aberdeen
AB15 9SD
Tel: 01224 869 997
Information About This Clinic: With an abundance of beauty treatments for both men and women, Temple Aesthetics is one of Aberdeen's foremost providers of aesthetic treatments and solutions. The field of non-surgical cosmetics is one that has evolved in leaps and bounds over the past decade, and at present these aesthetic therapies are readily available in clinics across the country, and indeed the rest of the world. Under the leadership of Dr Sam Robson, Temple Aesthetics provides some of the best treatments in the area of non-surgical aesthetic interventions. Dr Robson is in fact a member f the BACD (British Association of Cosmetic Doctors), and heads a team of a similarly qualified consultants who provide their treatments out of Temple Aesthetics. You can expect a personalised treatment at Temple Aesthetics, which involves a one to one discussion during which your goals and ambitions are understood and then realised. The clinic can boast being a finalist in the category of best small clinic at the Aesthetic Medicine Awards of 2009.
Dermal Fillers: None of us can avoid getting older, but with help from practices like Temple Aesthetics, the toll aging can take on our skin can be avoided. Dermal fillers are one of the methods by which wrinkles can be effectively treated, leaving your skin with a naturally youthful appearance and giving you the confidence that looking as good as you feel can bring. Offering a range of the best filler products, Temple Aesthetics in Aberdeen can give you the many benefits of Juvederm Ultra, Teosyal, Restylane, and Sculptra fillers. If you are interested in pursuing a dermal filler treatment, the professionals at Temple Aesthetic can offer you superb advice on whether this is the correct course for you.
Dermal fillers offered at this clinic: Juvederm, Restylane, Teosyal.
Botox: Azzalure, Dysport, Vistabel, and Botox, all trade names for a highly purified form of Botulinum toxin A, are available at Temple Aesthetics in Aberdeen. Each of these products has an established reputation as an anti-wrinkle treatment.
Microdermabrasion: Temple Aesthetics makes use of Pulsar Microdermabrasion a technology which rejuvenates skin to improve not only its appearance, but its texture, feel, and general health. The Pulsar system makes use of a diamond tipped instrument which has a more lasting and deeper effect on your skin. Treatments are quick with instantly visible results, and while you can receive stand-alone treatments, microdermabrasion is also offered as part of a course of treatments designed to make the most of the technology.
Chemical Skin Peels: Chemical skin peels are one of many skin refreshing treatments available at Temple Aesthetics. These peels target the build-up of dead cells, oils, and other debris which clogs up otherwise healthy skin, dulling its appearance and contributing to conditions like acne. By cleansing the skin of all this unwanted material, its health and appearance are vastly improved .
Dermal Roller: Dermaroller technology is one of many remarkable innovations in aesthetic medicine which have contributed to the rise of the field in recent years. Available at Temple Aesthetics, the Dermaroller technology is a great solution to light scarring like stretch marks and fine lines.
List of All Treatments Offered at this Clinic: Botox, dermal fillers, Alizonne, microdermabrasion, chemical skin peels, Ionzyme machine, fast track rejuvenation, Omnilux, skincare regimes, Dermaroller.
The St John Clinic
Gilcomston Suite
The Copthorne Hotel
122 Huntly St Aberdeen
Aberdeen
AB10 1SU
Tel: 020 8946 9694
Information About This Clinic: St John Clinics can be found in different prime locations across the UK, each catering to a diverse clientele that all share one thing in common: a desire for quality aesthetic treatments that are safe, effective, and affordable. The Aberdeen branch of St John Clinics is no exception, offering a range of the most popular and successful skin rejuvenation and restoration products and treatments like Botox, Dermal Fillers, hyperhidrosis, and obagi skin peels. St John caters to both men and women, ensuring that treatments are tailored to what your skin requires and your individual goals. No two people are alike in terms of their skin and what they want out of treatments, and by taking a personalised approach St John Clinics achieve truly fantastic results.
Dermal Fillers: Dermal fillers are a flexible and powerful tool utilised by the Aberdeen arm of St John Clinics to address the issue of skin wrinkling and lining. Juvederm, Restylane, and Perlane products are all used at St John, allowing a flexible assortment of products that ensures that the right tool for the job is chosen for your skin. All three brands are not animal based and an established safety record, meaning that you don't need a skin patch test before any treatments and can receive your fillers on your first visit! These fillers can be used to treat deep wrinkles, fine lines, and even plump up or enhance your lip and/or cheeks.
Dermal fillers offered at this clinic: Perlane, Juvederm, and Restylane.
Botox: Botox injections are a world renowned wrinkle treatment offered by St John's in Aberdeen. A quick injection applied to areas susceptible to wrinkling like forehead is all that is needed to smoothen skin and restore an appearance and feeling of youth.
Chemical Skin Peels: Obagi products are developed by one of the world's foremost skincare experts, Dr Obagi, whose skills are in fact available at St John in Aberdeen through a range of superb skin products. These include the Obagi Blue Peel, a thorough but safe chemical peel which strips away unwanted debris and clutter from the surface of skin to strip away any dullness and keep your skin glowing with a natural lustre and shine.
Treatment for Hyperhydrosis: Excessive underarm sweating can be a lifelong nuisance with little relief through commercial products. This is where hyperhidrosis injections can make a remarkable difference, keeping your underarms dry and giving you renewed confidence in yourself.
List of All Treatments Offered at this Clinic: Botox, Obagi Protocols, Obagi Blue Peel, Dermal Fillers, Fraxel Treatments, and Hyperhidrosis.
Aesthetics Aberdeen
3rd Floor
4 School Hill
Aberdeen
AB10 1JX
Tel: 01224 641 999
Information About This Clinic: Aesthetics Aberdeen was established in 2010, and is located right in the heart of Aberdeen itself, one of Scotland's largest and busiest cities. As a new facility, Aesthetics Aberdeen is kitted out with the latest technologies and equipment, which translates into great results for you. Non-surgical cosmetics is a rapidly developing field, and keeping abreast of new technologies is vital to delivering the best treatments and results. Aesthetics Aberdeen provides both these technologies and the skill with which to make use of them, and if you come to Aesthetics Aberdeen looking to pursue or inquire about a particular treatment, then you can expect the personal attention of Mr Bainton who runs the practice. Mr Bainton is a consultant facial surgeon who is practiced in the field facial reconstruction and cosmetic rehabilitation.
Dermal Fillers: Dermal fillers are specifically engineered gels which, when injected into wrinkled and lined areas of skin, restore lost volume to these facial folds, thereby restoring smoothness and youth to skin. Mr Bainton at Aesthetics Aberdeen will provide an initial consultation which explores your medical history, personal aims, and overall suitability for the treatment. Should you wish to pursue the treatment then Dr Bainton will make use of the broad catalogue of Restylane products to fill out unwanted wrinkles and lines.
Dermal fillers offered at this clinic: Restylane.
Botox: Botox injections are administered at Aesthetics Aberdeen by the skilled and experienced Dr Roger Bainton, a consultant facial surgeon with the qualifications and experience that can deliver a naturally youthful look through Botox injections.
Chemical Skin Peels: Aesthetics Aberdeen offer a broad range of skin rejuvenation products, including the quick and effective chemical peel option which strips away unwanted debris and dead cells from the surface of your skin.
Treatment for Hyperhydrosis: Dr Bainton uses Botox injections for both the treatment of wrinkles and hyperhidrosis, a condition more commonly known as excessive sweating. Many people suffer from hyperhidrosis and struggle to find an effective solution, resulting in a loss of confidence, particularly around warmer times of the year. Fortunately where standard products fail, Botox succeeds, providing dry underarms for several months on end after a quick injection.
List of All Treatments Offered at this Clinic: Pigmentation treatment, facial and leg thread vein treatment, silhouette lifts (brow, midface, neck), laser tattoo removal, mini face lift, laser skin resurfacing (Pixel Pro), minor skin surgery, IPL and laser treatment for Acne Vulgaris and Rosecea, Blepharoplasty, Chemical peels, Dermal Fillers, Botox for frowns and wrinkles and excessive sweating.
Kirkwood Fyfe
12 Victoria Street
Aberdeen
AB10 1XB
Tel: 01224 643 999
Information About This Clinic: Situated in Aberdeen's West End, Kirkwood Fyfe offers a host of different services under one easy to reach roof. Surgical procedures, optical care, and aesthetic treatments are all provided by appropriately qualified professionals on site. Flexible opening hours and interest free payment plans complement the suite of superb therapies and surgeries, making Kirkwood Fyfe one of Aberdeen's go to services. Originally developed as an optician's in Holburn Street, Aberdeen, Kirkwood Fyfe has since evolved and grown into the Victoria Street facility that now offers the latest in eye and beauty care.
Dermal Fillers: A clear gel form of a substance called hyaluronic acid, dermal fillers like Restylane are utilised at Kirkwood Fyfe as an anti-aging solution and as a means by which to safely and non-surgically re-contour cheekbones and lips.
Dermal fillers offered at this clinic: Restylane.
Botox: Kirkwood Fyfe offer both dermal fillers and Botox injections as anti-wrinkle solutions. While dermal fillers are an effective solution to many wrinkles, Botox is particularly useful for crow's feet and forehead lines, and in fact any other wrinkle that is caused by muscular contraction.
Chemical Skin Peels: Facial peels are carefully designed and developed solutions which clean and exfoliate skin to refresh its appearance. A chemical peel gets rid of dead cells and clutter which detract from the appearance of skin and contribute to the development of conditions like acne. At Kirkwood Fyfe you can receive peels as both a treatment and as a preventative option designed to keep your skin healthy and avoid the development of unwanted skin afflictions.
List of All Treatments Offered at this Clinic: Laser eye surgery, skin tightening, IPL skin improvement, laser skin improvement, laser tattoo and hair removal, laser liposuction, diet and lifestyle advice, facial peels, mole removal, scar revision, fat transfer, pinnaplasty, eye surgery, opticians care.
---
COSMETIC TREATMENTS
UK HEALTH CENTRES
SELECT A LOCATION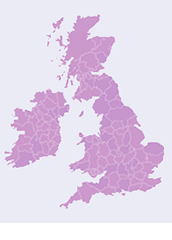 UK Health Centre