Dermal Fillers, Botox & Other Popular Skin Treatments in Cardiff
If you have not had any skin treatments before and would like further information or if you would like to book an appointment/consultation in Cardiff, please enter your contact details on the form on the right and we will be in touch.
Clinics in Cardiff
Dermaskin Clinics - Cardiff
1 Caspian Point
Cardiff
Wales
CF10 4DQ
Tel: 029 2009 0809
Information About This Clinic: DermaSkin Clinics operate a number of clinics, each of which operates to standards maintained across all of the clinics. DermaSkin's Cardiff brand is a provider of exemplary care within the capital of Wales, and is home to GMC and GDC accredited doctors with experience in delivering the most popular and most effective dermatological treatments available today. The clinic aims to deliver the best that modern non-surgical skincare has to offer, and advances in the field over the last decade alone have been staggering. Choosing DermaSkin's Cardiff branch for your treatment provides you with the comfort of receiving cutting edge treatments from a reputable brand with the experience and skills needed to deliver truly remarkable results. The wealth of treatment options include Botox injections for wrinkling, sweating, and headaches, as well as teeth whitening, skin peels, and the extremely successful dermal filler treatments that have become a must have of any cosmetic skincare clinic.
Dermal Fillers: Derma filler treatments are extremely simple in concept, and yet can yield amazing results, taking years off your face and boosting other parts of your appearance to give you a much younger and smoother look. A range of different dermal fillers are offered, each of which is from a leading manufacturer with an established record of safety and success. Restylane, Hydrafill, Juvederm, and Teosyal are market leaders that make use of Hyaluronic acid, a substance which is actually essential for healthy skin, in a gel form which, when injected into lined skin, restores smoothness. Derma fillers such as these actually have other applications, and are often used to enhance or reshape aspects of the face, for example, the cheeks and jaw. There are many different advantages to the use of these dermal fillers, not the least of which is how easily the procedure can be done with no need for stringent preparation on your part as a patient. The treatment can be completed in about half an hour to an hour at most, and in most cases you can just head back to your daily routine straightaway. Furthermore these filler are known to be safe and their use by staff like those at DermaSkin ensures great results.
Types of dermal filler offered at this clinic: Hydrafill, Juvederm, Teosyal, Restylane.
Botox: DermaSkin Cardiff offer a range of Botulinum A toxin treatments, more commonly known by the trade name Botox. A number of other prominent manufacturers of Botulinum A toxin injections are on offer like Dysport, Reloxin, Xeomin, Azzalure, and Vistabel, giving you more choice when it comes to your treatments. These therapies can be great solutions to wrinkles, tension headaches, and excessive sweating.
Chemical Skin Peels: Two skin peels of differing strengths are on offer at DermaSkin in Cardiff, each of which can be suitable for your skin. Glycolic peels are a less intensive treatment that strip away the external layer of debris and dead skin, while TCA peels are a deeper and more thorough option for anyone looking to clear deeper facial lines and acne scarring for example.
Treatment for Hyperhydrosis: You can find the Botox solution to excess sweating (hyperhidrosis) at DermaSkin Cardiff. A few injections is all it takes for this therapy to take effect and get rid of underarm sweating almost completely within a couple of weeks of treatment.
List of All Treatments Offered at this Clinic: Skin peels, lip fillers, dermal filles, Botox, teeth whitening.
The Harley Medical Group - Cardiff
49 Charles Street
Cardiff
Wales
CF10 2GD
Tel: 0800 085 4984
Information About This Clinic: When looking for a service provider in the field of cosmetics, the criteria that you are most likely considering are reputation, quality of service, convenience, cost, and choice of treatment. The Harley Medical Group aims to excel in all these areas, and as such is one of the largest and most wide ranging providers of both non-surgical and surgical cosmetic treatments, offering the best of both worlds for the most comprehensive treatment possible. The Harley Medical Group's Cardiff location is well positioned to meet the needs of much of Wales, and is often sought from beyond Cardiff for reputable and high quality treatments and care. Unlike many other competitors in the field, The Harley Medical Group actually shares a close working relationship with the Department of Health, ensuring that high standards are maintained both within the Group itself and across the wider cosmetic sector. The Harley Medical Group actually dates back to 1983, and since then has treated more than half a million patients across an impressive 31 different UK clinics.
Dermal Fillers: The Cardiff branch of The Harley Medical Group can be found in central Cardiff, right in the centre of Charles Street and between two large and easy to find shopping centres, the St Davids and Capitol Shopping Centres respectively. Dermal fillers are very available at the clinic, and this remarkable treatment is very effective at restoring lost volume to your skin, thereby restoring your skin and getting rid of crow's feet, frown and forehead lines, grooves between your nose and mouth, and acne scars to name but a few conditions that can be treated with dermal filler injections.
Types of dermal filler offered at this clinic: Juvederm.
Botox: Botulinum toxin A is an extremely effective muscle relaxing agent, and one which has been used in cosmetic treatments since 1989, albeit under the more commonly recognised name 'Botox'. Botox injections are a great therapy in many different ways, and if you are looking to ease facial wrinkling and lining effectively and with a minimum of hassle, then it is probably a great choice for you.
Microdermabrasion: There is no denying the refreshing and cleansing power of microdermabrasion, a method of mechanical exfoliation that can give your skin a deep clean like you have never experienced before. At The Harley Medical Group in Cardiff the procedure is performed at a friendly and inviting clinic by experienced staff who make use of specially designed equipment to achieve great ends.
Chemical Skin Peels: In many ways the idea of a 'lunch break' treatment owes its roots to the skin peel, a widely practiced non-surgical cosmetic solution to the natural accumulation of unwanted debris on our skin. At The Harley Medical Group in Cardiff you can make use of the well-known Obagi Blue Skin Peel, a TCA based treatment that provides a rejuvenating deep clean.
Treatment for Hyperhydrosis: You can sort out the problem of excessive underarm sweating very effectively with The Harley Group's hyperhidrosis treatment, a Botox solution to an embarrassing problem that can leave your under arms dry for up to 6 months. This treatment is available at the Cardiff branch of The Harley Medical Group should you wish to pursue it, at an accessible central location by some of Cardiff's largest shopping centres.
List of All Treatments Offered at this Clinic: laser hair removal, tummy tuck treatment, liposuction, skin peels, hyperhidrosis treatment, microdermabrasion, thread vein removal by sclerotherapy and laser, breast enlargement, scar and stretch mark treatment, AESTHERA PPX, face lift, breast reduction (male breast reduction), dermal filler injections, Obagi Blue Skin Peel, ear reshaping, and nose reshaping.
The Wellfield Skin Clinic
53 Wellfield Road
Roath
Cardiff
Wales
CF24 3PA
Tel: (Not listed on website)
Information About This Clinic: The Wellfield Skin Clinic can offer you with a wealth of private skincare options at the hands of trained cosmetic doctors and other qualified support staff like aesthetic nurses. You can also find a number of cosmetic dental treatments on offer which can supplement other aesthetic work. Free consultations are offered by The Wellfield Skin Clinic to anyone interested in pursuing one of the clinic's many treatment options. These consultations will give you ample information about the clinic and the treatments available, as well as give you the benefit of a comprehensive skin exam and analysis and a treatment plan devised by an experienced skincare practitioner.
Dermal Fillers: Dermal fillers are a staple skincare treatment option for many clinics across the UK because of their popularity and effectiveness. At The Wellfield Skin Clinic in Roath you can choose from a number of filler options, and receive the treatment at the hands of qualified and accredited cosmetic doctors with the experience to give you the results you want to see.
Types of dermal filler offered at this clinic: (Not listed).
Botox: Botox injections are conducted at The Wellfield Skin Clinic in Roath on top of a plethora of other options. These injections make use of the extremely effective Botulinum toxin A, a substance which paralyses the muscles of your face that can inadvertently cause wrinkling by their repeated contractions over the years.
List of All Treatments Offered at this Clinic: Botox, dermal fillers (others not listed on site).
Cosmedicare Skin Clinic
4 St. Isan Road
Heath Park
Cardiff
Wales
CF5 2BX
Tel: 029 2061 8995
Information About This Clinic: Non-surgical cosmetic treatments are a fantastic alternative to plastic surgery, offering many benefits and the chance to rejuvenate your appearance, but without the risks and potential side effects of an invasive procedure. The Cosmedicare Skin Clinic is one of Cardiff's leading non-surgical skincare providers, and can offer you the many physical and emotional advantages of being happy with how you look. It may to surprise you to know that non-surgical options as offered by this clinic can achieve truly remarkable results, erasing wrinkles, enhancing parts of your features, and even plumping up and defining your lips if that's what you want, all without the need for anaesthetics, long recovery times, and surgical scars. The staff at Cosmedicare can boast a diverse but professional background in such fields as dermatology, general practice, and skin surgery, giving you the benefit of a wide variety of knowledge, skills, and experience.
Dermal Fillers: A dermal filler is basically an injectable gel that, once injected under your skin by a wrinkle, fold, furrow, or line, fills out and smoothens the area to give a naturally younger and smoother look. At Cardiff's Cosmedicare Skin Clinics you can receive this treatment at it very best, and a range of different fillers are used which can last as long as a year if you take care of your skin.
Type of dermal filler offered at this clinic: Belotero, Radiesse, Restylane, Sculptra Perlane, Juvederm Ultra, and Teosyal.
Botox: Line softening is one of the most sought after cosmetic options in the world, why? Because these often far too visible signs of aging are unwanted and can have a negative effect on your self-confidence, and because thanks to Botox, wrinkle softening is convenient, simple, and affordable.
Treatment for Hyperhydrosis: Hyperhidrosis is the technical term for excessive sweating, mostly in the underarm region. It can often be an embarrassing affliction, and one that affects many people in the UK with few treatments actually offering relief. Cosmedicare can provide you with a solution if you are one of many hyperhidrosis sufferers, all it takes is a few tactical injections of Botox which relax your muscles and limit the flow of sweat.
List of All Treatments Offered at this Clinic: Line softening, Sculptra, excessive sweating treatments, dermal fillers.
SurgiCare Cardiff
227 Cyncoed Road
Cyncoed
Cardiff
Wales
CF23 6PA
Tel: 080 8149 4714
Information About This Clinic: With a number of facilities the length and breadth of the UK, SurgiCare is an established name in in the field of cosmetic treatments, both non-surgical and surgical. Employing only the most qualified and experienced doctors and nurses in cosmetics, SurgiCare clinics are well prepared to deliver great results through the most modern techniques and equipment available. Cosmetic care is constantly evolving, and SurgiCare consistently offer you the best of what is out there at competitive rates and high standards. SurgiCare Cardiff brings the company's trademark excellence to the heart of Wales, where a large and diverse population can make use of treatments ranging from breast surgeries, to anti-wrinkle injections.
Dermal Fillers: SurgiCare performs many dermal filler procedures every year, with the treatment being one of the most popular and highly sought after non-surgical treatments of recent years. Skin can lose the firm tautness that gives it a youthful appearance over time, and SurgiCare Cardiff's dermal filler options are a good way of reversing that change, preserving your skin's youth and your confidence in how you look. Dermal fillers are safe and effective, which is why they are in such high demand, and at SurgiCare doctor led treatments mean that you can receive dermal filler injections to high standards.
Types of dermal filler offered at this clinic: Evolence, Juvederm, Restylane, Radiesse, and Perlane.
Botox: Botox injections can solve your wrinkle problems quickly, with results becoming clear and visible in a very short amount of time after treatment. SugiCare Botox treatments are administered to high standards from a warm and welcoming facility which is easy to access in Wales' capital, Cardiff.
Microdermabrasion: A microdermabrasion treatment can provide you with a deep cleansing exfoliation that gives your skin a natural glow and shine as unwanted materials like dead cells and dirt are stripped away. The technique is extremely simple, and at SurgiCare Cardiff is performed through the superb Derma Genesis system.
Chemical Skin Peels: Chemical skin peels at SurgiCare in Cardiff are actually designer treatments based on a clinician's assessment and examination of your skin. No two people, and hence no two treatments, are ever truly identical, and this additional level of tailored service makes for noticeably better results.
Dermal Roller: SurgiCare Cardiff are committed to providing the latest and best treatment options available, and as such offer you the chance to reap the many benefits of Derma Roller treatments. The Derma Roller is a relatively recent advancement in skincare technology, and relies on the effects of microscopic needles to generate great results. These needles get your skin to repair itself, and so effectively get rid of scarring, cellulite, wrinkling, and acne.
List of All Treatments Offered at this Clinic: Lip enhancement, Botox muscle relaxing treatments, mesotherapy, Dermaroller, skin peels, dermal fillers, non-surgical 3D facelift, microdermabrasion .
Transform Cosmetic Surgery Cardiff
Unit 15-16 Neptune Court
Vanguard Way
Cardiff
Wales
CF24 5PG
Tel: 0800 655 6406
Information About This Clinic: The Cardiff arm of the Transform Cosmetic Surgery Group has been in service since December of 2010, making it an extremely modern facility that can boast great technologies and designer suites for your treatments, surgical and non-surgical. The clinic is managed by Ann-Louise Lewis, under whose capable leadership you can receive any one of a range of popular cosmetic treatment options from skilled staff with the experience needed to make sure that you are in safe hands. Transform itself is recognised for quality treatments across the country, and that also can give you confidence in the quality of the treatments to hand at the Cardiff Clinic.
Dermal Fillers: Transform Cosmetic Surgery's Cardiff clinic is a mile from the Queen Street Station in its Neptune Court location, and from that site (opened in 2010) a dermal filler treatments are made available to meet your skincare needs. Dermal fillers are a great way to restore the lost skin volume, hydration, and composition that contributes to wrinkle formation, and as such are often used at Transform Cosmetic Surgery to work against the unwanted effects of aging.
Types of dermal filler offered at this clinic: Restylane, Sculptra, and Juvederm.
Botox: Cardiff is home to many Botox providers, but few that can match the calibre of Transform Cosmetic Surgery. With a service led by experienced practitioners working with the best equipment on the market, your wrinkles will soon be dealt with through strategically placed Botox injections that will leave your skin looking younger in virtually no time at all.
Microdermabrasion: At Transform Cardiff a diamond based microdermabrasion therapy is used to perform a hypoallergenic and extremely effective microdermabrasion procedure. The therapy can restore smoothness to skin that has accumulated the lacklustre effects of pollution and other environmental factors. A microdermabrasion treatment at Transform usually only takes about three quarters of an hour, and is effective to giving you an instantaneous transformation.
Chemical Skin Peels: A facial peel can do wonders for how you feel because of its truly refreshing effects on your skin. A peel is a quick way to smoothen skin, clear up pores and other blemishes, and leave you with a shine that is visibly natural and attractive. Transform Cardiff offers facial peels as one of many non-surgical ways of restoring your confidence and improving your skin's health and appearance.
Dermal Roller: Transform Cardiff's experienced staff can deliver Derma Roller treatments that make full use of the impressive effects of the micro-needling treatment. A few convenient treatments is all it takes to get rid of fine lines, blemishes like acne scarring, and even cellulite.
Treatment for Hyperhydrosis: A quick trip to Transform Cardiff can sort out a sweating problem that may have been bothering you for a lifetime. In well under an hour you can receive a Botox injection treatment that can relieve your underarms and keep them virtually dry for as long as half a year.
List of All Treatments Offered at this Clinic: Botox, microdermabrasion, dermal fillers, mesotherapy, Skin peels, non-surgical 3D facelifts, lip enhancement, thread vein removal, facial toning, skin revitalisation, laser liposuction, mole and cyst removal, cellulite treatment, excessive sweating, line and wrinkle treatment, Dermaroller, total skin care.
Cellite Clinic
52 Charles Street
Cardiff
Wales
CF10 2GF
Tel: 029 20 644 6
Information About This Clinic: While plastic surgeries have become more and more available and sought after, alternatives have also come into prominence as people become increasingly aware and interested in the potential of cosmetics. For many an aesthetic procedure and its benefits are extremely attractive, but at the same time the prospect of going under the knife isn't, and that's where non-surgical treatments can offer the best of cosmetics without the risks and costs associated with plastic surgery. Cellite Clinic in Cardiff provides you with such non-surgical options as dermal fillers and Botox, popular and well known treatments that can deliver great results quickly and cost-effectively, without the need for an invasive surgical procedure.
Dermal Fillers: You can find the Cellite Clinic in the very heart of Cardiff, putting it at the centre of one of the busiest cities in the country, and within easy reach of rail and bus transport links to the rest of Wales and the South West. Restylane is the dermal filler employed by the Cellite Clinic to fill out wrinkles and replenish your skin's natural stores of Hyaluronic acid and moisture.
Types of dermal filler offered at this clinic: Restylane.
Botox: The movement of muscles in your face is responsible for both the unique expressions that make you who you are and what are called dynamic wrinkles, creases and lines in your skin that form as a consequence of a lifetime of repeated muscular contraction. This type of wrinkle is very treatable through Botox injections at Cellite in Cardiff, a muscle relaxing treatment that can treat dynamic wrinkles very successfully.
Microdermabrasion: Central Cardiff based Cellite can offer you a deep exfoliation through microdermabrasion, a technique first pioneered in Italy many years ago. The treatment is now one of the most popular ways of cleansing skin, clearing off unwanted dirt and dead skin rapidly and with great effect.
Chemical Skin Peels: Chemical peels are either an alternative to microdermabrasion, or a way of complementing the technique. These peels involve applying a carefully designed chemical mask to your skin, which also provides a deep clean and removes the outermost layer of unwanted materials on your skin.
List of All Treatments Offered at this Clinic: Chemical peels, IPL and laser hair removal, endermologie, muscle relaxing injections (Botox), Xenical, hair transplant, microdermabrasion, Restylane.
The Hospital Group Cardiff
27 Windsor Place
Cardiff
Wales
CF10 3BZ
Tel: 08457 626 727
Information About This Clinic: The Hospital Group's sites are distributed across the UK, and indeed the wider world, with locations in Spain and the US as well as a number of facilities in the UK and Ireland. The Hospital Group provides treatments that can re-engineer or revitalise your face and/or body, by both non-invasive non-surgical treatments and cosmetic surgeries. Regardless of the option you choose to go for, you can expect both professionalism and warmth during every aspect of your time with The Hospital Group, including the clinic in central Cardiff. So whether you are looking for an anti-aging treatment to get rid of your wrinkles, a fat loss surgery to get you slim, or cosmetic dental treatments to restore your smile, The Hospital Group is a great choice.
Dermal Fillers: There are plenty of anti-wrinkle options available on the UK market at the moment, so the question becomes, which of these will work for me? Fortunately the Hospital Group Cardiff has an answer with dermal fillers, an injectable treatment that fills up skin and gets rid of unwanted wrinkling, restoring a youthful look and feel to your skin. At The Hospital Group in Cardiff, a few minutes' walk from the central Queen Road Station, you will be able to make use of the Juvederm range of fillers that are used by professionals across the world for their reliability, safety, and effectiveness.
Type of dermal filler offered at this clinic: Juvederm.
Botox: A Botox injection may seem a bit daunting at first, but the truth is that tiny amounts of its active ingredient, Botulinum toxin A, administered expertly through very fine needles will yield great results almost instantly. This is the service that The Hospital Group can offer anyone suffering from the unwanted effects of age on their skin.
Microdermabrasion: Microdermabrasion is also known as mechanical exfoliation, and is provided by The Hospital Group's central Cardiff location to much of Wales and the South West through an expansive transport network with its roots in Wales' capital city. You can expect the treatment to deliver visibly clearer and cleaner skin that will leave you undeniably refreshed.
Chemical Skin Peels: Your skin can accrue dead cells, bits of dirt from the environment, and oil over time, which gradually detracts from its appearance and general health in a way that you might not notice, but can definitely feel. One of The Hospital Group's chemical peels is a quick and easy solution to the effects of time and the world we live in, cleansing your skin down to its deeper layers to give you a great feeling and look.
Dermal Roller: Derma Roller is now offered by The Hospital Group's Cardiff clinic for good reasons: It is one of the simplest and most straightforward way of getting your skin to repair itself, getting rid of unwanted blemishes like acne scars, wrinkles and fine lines, and cellulite.
Treatment for Hyperhydrosis: Hyperhidrosis is thought to affect at least 1-2% of people in the UK, leaving them with overly active sweat glands that can lead to embarrassing stains. You can solve this problem for up to half a year with hyperhidrosis treatments from The Hospital Group in Cardiff.
List of All Treatments Offered at this Clinic: Botox, Juvederm dermal fillers, thread lifting, skin peels, microdermabrasion, Derma Roller, thread lifting, dental and surgical options.
F.A.C.E - Facial and Cosmetic Enhancement Clinic
27 Castle Arcade
Cardiff
South Wales
CF10 1BW
Tel: 029 20226066
Information About This Clinic: The Facial and Cosmetic Enhancement Clinic based in Cardiff was a finalist in the esteemed British Beauty Awards of 2007, achieving national recognition for their efforts in the field of beauty and cosmetic treatments. The clinic was originally founded in 1990, and has since then offered the latest and hottest cosmetic procedures and offerings available. A facility registered with the Health Inspectorate for Wales, The Facial and Cosmetic Enhancement Clinic abides by high standards of quality in terms of its facilities, equipment, staff, and treatments. You can expect a warm welcome at the clinic, and a personalised and tailored treatment that makes full use of the staff's broad experience and the best that cosmetic care has to offer. Staff at the clinic include fully qualified and registered medical doctors, aesthetic practitioners, and other professionals who work together to make sure the most capable hands are performing your treatment.
Dermal Fillers: Cardiff's Facial and Cosmetic Enhancement Clinic offers only the best in dermal filler treatments, and as such offers both Restylane and Sculptra products. Restylane is the longest standing provider of dermal fillers in the UK, and boasts a large range of products specially designed to achieve the best effects when used in particular parts of the face. These products vary in particle size, producing a subtly different look and feel, and include such popular choices as Restylane Touch and Restylane Lipp, the latter being an injectable method of enhancing your lips. Sculptra is a unique product that not only acts as a dermal filler, but in fact also promotes the healthy production of important materials vital to the health and youth of your skin.
Types of dermal filler offered at this clinic: Restylane and Sculptra.
Botox: F.A.C.E provide an alternative to dermal fillers that works as an effective anti-wrinkle treatment: Botox injections that relieve dynamic facial lines by relaxing the muscles that cause them.
Microdermabrasion: Our skin can suffer at the hands of the environment, becoming visibly less healthy with sun damage, the effects of pollution, and the effects of time. Deep cleansing treatments are an ideal way to deal with these problems and restore your skin to a naturally and visibly healthier and clearer state. Microdermabrasion is one such option offered by Facial and Cosmetic Enhancement Clinic.
Chemical Skin Peels: The Facial and Cosmetic Enhancement Clinic can offer a means by which to strip away the dull and cumbersome outermost layer of dirt, dead cells, and damage that your skin picks up over time: face peels. A facial peel is a remarkably refreshing procedure that will leave you looking and feeling younger, and is a great solution to a number of skin problems like acne and age spots.
List of All Treatments Offered at this Clinic: Stretch marks, skin tags, wrinkle solutions, aromatherapy, wrinkle relaxing treatments, thread vein removal, tattoo removal, collagen masks, semi-permanent make up, scar revision, skin rejuvenation (IPL), peels, micro sclerotherapy, mesotherapy, fat and weight loss, hair removal,, scar revision, pigmentation, age spots.
Cathays Dental Clinic
159 Cathays Terrace
Cardiff
Wales
CF24 4HW
Tel: 029 2023 0945
Information About This Clinic: The Cathays Dental Clinic provides more than just high end dental care, it also offers you the chance to pursue facial aesthetic treatments in a well reputed practice, restoring youth and smoothness to your skin in a non-invasive, quick, and effective manner. At Cathays Dental Clinic a healthy relationship is cultivated with patients to allow for easy communication between both sides, and you can expect to receive both treatments and advice on how to maintain great results in the long term. The clinic is home to Dr A R Koochek and Dr Kevin D P Gracias, both of whom are experienced hands at dental and facial aesthetics work and are registered with a number of professional regulatory bodies.
Dermal Fillers: The Cathays Dental Clinic is centrally located in the heart of Wales, Cardiff, and is only a few minutes from both train and bus connections that make it easy to get to from not only Cardiff and South Glamorgan, but the South West of England as well. The clinic can offer Restylane dermal filler treatments, a straightforward injectable option that effective deals with wrinkles, folds, frown and eye lines. Restylane treatments are also a great way to redefine your lips, and can actually enhance their shape and size to your liking, which when used in conjunction with cosmetic dental treatments can be a great way to revitalise your smile as a whole.
Types of dermal filler offered at this clinic: Restylane.
Botox: Dynamic wrinkles are facial lines that develop as a consequence of the movement of the muscles in your face. Our facial expressions are dependent on these muscles, and so over time we develop tell-tale wrinkles that link to certain expressions. A Botox injection at Cathays Dental Clinic is a great way to get rid of dynamic wrinkles, as the effects of the injection target the musculature of the face.
List of All Treatments Offered at this Clinic: Botox injections, lip enhancement, dermal filler facial line smoothening, porcelain veneers and crowns, white fillings, tooth whitening, lumineers, Invisalign, tooth replacement, root canal treatment, Cerec.
Laserase Wales
Llandough Hospital
Penlan Road
Penarth
Cardiff
Wales
CF6 2XX
Tel: 02920 711 996
Information About This Clinic: Laserase is a countrywide provider of laser solutions to a number of cosmetic issues, and Laserase Wales is the Cardiff based arm of the Laserase network of clinics. Laserase clinics can also offer other beauty treatments that make use of other leading technologies and tools in the field of non-surgical cosmetics. These include dermal fillers and Botox, both effective anti-aging products that aim to bring your skin back to a younger state. The range of laser based treatment options provided include hair and tattoo removal, both effective and permanent solutions to an otherwise visible and embarrassing feature of our skin. The Laserase group was originally created in 1992 and has its roots in Northern England to meet the growing demand for non-surgical tattoo removal options. The success of Laserase has seen it grow into a national network of clinics offering that original service as well as a range of other highly sought after treatments and technologies.
Dermal Fillers: Injectable fillers are a great solution to the effects of time on our skin, and at Laserase you can receive these treatments to banish facial lines that may be affecting your confidence. These filler treatments are easy and quick to perform, and results are quickly visible with no need for a recovery period. Restylane and Hydrafill are both established providers of filler products, and so the safety and effectiveness of these fillers should put your mind at ease.
Types of dermal filler offered at this clinic: Hydrafill and Restylane.
Botox: Vistabel is another manufacturer of the popular anti-wrinkle product Botox. Vistabel is the brand used by Laserase, and makes use of the active ingredient also found in Botox, Botulinum toxin A.
Microdermabrasion: Laserase makes use of the Ultrapeel Pepita Microdermabrasion system, which utilises a stream of microcrystals to cleanly and safely clear your skin with a deep exfoliation that leaves you looking and feeling better than ever before.
List of All Treatments Offered at this Clinic: Vistabel (botox), Regenlite, Ultraeel Pepita Microdermabrasion, Sculptra, dermal fillers (Hydrafill and Restylane), laser hair removal, tattoo removal, N-Lite Acne Treatment.
Guy' Dental Clinic
100 Cathedral Road
Pontcanna
Cardiff
Wales
CF11 9LP
Tel: 02920 220794
Information About This Clinic: Cardiff is home to Guy's Dental Clinic, a practice founded by Dr David Guy and focussed on delivering the best in cosmetic dentistry and non-surgical cosmetic skincare, services for which there is a growing demand in the UK. The dental side of the practice can offer such high quality treatments as dental implants, whitening, and oral surgery, with accommodations made for patients with a dental phobia like safe dental sedation. Cosmetic dentistry isn't the only dental service available however, as Guy's Dental Clinic also provides general dental services and regularly receives referrals and patients from the surrounding region. The facial rejuvenation side of the practice can deliver great age defying treatments that are popularly practiced both in the UK and wider world. A variety of options that can deal with both static and dynamic wrinkles are made available so that your skin and its individual and unique condition can be treated with the best tools to hand.
Dermal Fillers: The Guy's Dental Clinic is in an aesthetically unique location that features classic Victorian architecture right at the centre of Cathedral Road. The clinic's modern services defy its classical surroundings, and of these dermal fillers are often sought as a solution to static wrinkles that develop over time. These kinds of wrinkles can be effectively filled out with dermal fillers like Restylane, a major brand whose products are used by Dr Guy for both anti-wrinkle and lip enhancement treatments.
Types of dermal filler offered at this clinic: Restylane.
Botox: Botulinum toxin A is a useful chemical released by specific kinds of bacteria, and with many uses in the fields of cosmetics and medicine. Botulinum toxin A is better known by trade names like Botox, Dysport, and Vistabel, all of which are products that, when administered around dynamic wrinkles, can clear your skin. This injectable treatment is on offer at Guy's Dental Clinic in Cardiff at your convenience.
List of All Treatments Offered at this Clinic: Invisible braces, anti-wrinkle treatments (dermal fillers and Botulinum toxin A), smile makeovers, teeth whitening, dental implants, dental sedation.
Greenfield Dental Care
60 Greenfield Avenue
Dinas Powys
Cardiff
Wales
CF64 4BX
Tel: 02920 515151
Information About This Clinic: Greenfield Dental Care is a patient centred service based that offers dentistry, oral care, and facial rejuvenation at competitive rates with financing and dental plan options. Greenfield's selection of different dental plans allows for a structured and budgeted approach to help you achieve your dental goals. The clinic bears accreditation from such bodies as the British Dental Bleaching Society and the IHAS Register of Injectable Cosmetic Providers, and in 2010 were finalists in The Dentistry Awards for Best Dental Practice. Greenfield is home to a number of experienced dental and facial aesthetic practitioners bearing qualifications from reputable institutions like the Guy's, King's, and St Thomas' Dental Institute and the University of Wales.
Dermal Fillers: Dermal fillers are an effective way to improve and even completely get rid of irksome forehead lines, smokers' lines, downturned moth corners, frown furrows, and mouth to nose grooves. This simple injectable option can also reshape and enhance your lips, cheeks, and jaw, and because of the safety of the procedure, are suitable for basically everyone. A consultation at Greenfield Dental Care in Dinas Powys by Cardiff will help you find out how you can make the most of dermal fillers and how to proceed with the excellent treatment.
Types of dermal filler offered at this clinic: (Not listed).
Botox: Anti-wrinkle treatments at Greenfield Dental Care make use of Botulinum toxin A, a muscle relaxant that is better known by the commercial name of Botox. Botulinum toxin A injections are quick and effectively get rid of wrinkles that are caused by excessive or repeated muscular contractions. Frown lines, forehead furrows, and crow's feet are common examples of facial lines treated by Botulinum toxin A at the Greenfield Dental Care facility.
List of All Treatments Offered at this Clinic: Dermal fillers, Botulinum toxin A anti-wrinkle treatment, implants, crowns, bridges, tooth whitening, white fillings, veneers.
The Colchester Dental Surgery
1-3 Lady Margaret Court
Colchester Avenue
Cardiff
Wales
CF23 9AW
Tel: 029 2046 5511
Information About This Clinic: Cardiff is a central cultural, economic, administrative, transport, and service hub for Southern Wales and nearby regions. One of the many excellent service providers in Cardiff is the Colchester Dental Clinic, a practice that offers you an opportunity to treat your teeth and mouth to keep it looking and feeling amazing, as well as the chance to find out about oral health and how you can keep your mouth in the best possible health. Both general and cosmetic dental procedures are performed with characteristic excellence at a well-established practice in central Cardiff, and on top of a wide selection of dental options you can also receive the many benefits of non-surgical facial rejuvenation through anti-wrinkle injections and facial fillers. Both of these techniques have proven successful, and above all safe, in replenishing skin heath and providing a youthful look and feel. The Colchester Dental Clinic accepts referrals for Denplan and private patients, and also takes on NHS patients for family dental procedures.
Dermal Fillers: Cardiff's Colchester Dental Clinic performs dermal filler injections to achieve smooth and wrinkle free skin. Dermal fillers do what the name suggests, fill up wrinkles and restore volume to your skin, thereby giving you smooth and pristine skin quickly and very successfully. Certain types of dermal fillers can also be used to enhance the appearance of, for example, your lips and cheeks.
Types of dermal filler offered at this clinic: (Not listed).
Botox: Anti-wrinkle injections are provided by the Colchester Dental Clinic in Cardiff, providing a safe, non-surgical way of boosting your appearance and confidence while combatting the toll time can take on your skin.
List of All Treatments Offered at this Clinic: Teeth splinting, root canal treatments, porcelain crowns, dental veneers, invisible orthodontics, soft tissue grafting, teeth whitening and recontouring, dental implants, ridge augmentation, dental bonding, dental bridges, periodontal 'gum' treatment, crown lengthening, anti-wrinkle treatments, gum surgery, and facial filler treatments.
Vale Medical Cosmetics Ltd
4 St Anne's Court
Talygarn
Cardiff
Wales
CF72 9HH
Tel: 01443 225619
Information About This Clinic: Vale Medical Cosmetics can offer non-surgical options for anyone looking to refresh their face and its appearance without surgical intervention. While cosmetic surgeries have become very popular and commonplace, there are still many people who are drawn by the potential benefits of a change to the appearance, but put off by the invasive nature of a surgery. Cosmetic surgeries remain safe, but there is always an element of risk with any surgery, and for many people it's just not the option they want. It is for these reasons and others that non-surgical cosmetics have become a widespread phenomenon, with people from all walks of life looking to achieve younger and clearer skin through treatments like those offered at Vale Medical Cosmetics. The clinic is the practice of Dr Perry, an NHS professional who performs many amazing treatments out of his specially designed and purpose built facility, where other practitioners also come to receive training and the benefit of Dr Perry's experience.
Dermal Fillers: Visage Beauty Rewind makes use of Hyaluronic acid based dermal fillers, treatments with a long history of success and safety that makes them a great choice for many people looking to invest in an effective anti-wrinkle treatment. Hyaluronic acid is a subs
Types of dermal fillers offered at this clinic: Restylane, SubQ, Perlane, and Radiesse.
Botox: It may surprise you to know that there are in fact different types of wrinkles, defined by what causes them rather and often described according to their location. Botox injections aim to treat what are known as dynamic wrinkles, which are lines and furrows in your face that appear because of the movement of muscles in your face. Botox treats these wrinkles by acting on the muscles causing them, and is offered at Vale Medical Cosmetics. Botox is also used by Dr Perry at the practice to relieve migraines and excessive sweating.
Chemical Skin Peels: Skin peels are an age old technique that has been refined to provide you with different options in terms of the depth of the treatment you would like. Different skin peel agents will provide different levels of exfoliation and treatment, TCA based peels for example, tend to be stronger than their Glycolic counterparts, which might be more suitable as a way of treating deeper blemishes. Both TCA peels and Glycolid peels are performed by Dr Perry at the Vale Medical Cosmetics practice.
Treatment for Hyperhydrosis: Botox injections can effectively stem the flow of excess sweat that affects many people across the UK. The treatment is one of many effective services on offer from Vale Medical Cosmetics.
List of All Treatments Offered at this Clinic: Dermal fillers, skin peels, Isolagen, Botox injections.
Spire Cardiff Hospital
Croescadam Road
Pentwyn
Cardiff
Wales
CF23 8XL
Tel: 029 2073 5515
Information About This Clinic: Spire Healthcare is one of the UK's largest private healthcare providers, with modern and purpose built hospitals in cities up and down the length of the UK. Spire Cardiff Hospital offers Cardiff, South Glamorgan, and the South West of England with a convenient location from which to obtain the latest and best in private healthcare. The hospital takes on both insured and un-insured patients, and for the latter group single fixed price private treatments are available at the hospital's excellent facilities and at the hands of excellent staff. The hospital is home to a broad range of different services, which include a BUPA recognised service for breast cancers, a reproductive health clinic, and a cosmetic department complete with both non-surgical and surgical treatment options that can deliver great results in the Spire Cardiff Hospital's cutting edge theatres and procedure rooms. The hospital is home to consultant physicians and surgeons with many years of experience in substantive NHS posts, and they are ably supported by a varied team of nurses and other support staff who ensure that every aspect of your treatment is top notch. Spire Cardiff Hospital can boast an Intensive Therapy Unit (ITU) amongst its specialty specific facilities, as well as three operating theatres and a complete set of the latest diagnostic tools and equipment.
Dermal Fillers: Spire Cardiff Hospital offers two of the best ways of addressing wrinkling by non-surgical means, dermal fillers and muscle relaxants. The former therapy is a healthy treatment that actually restores lost amounts of a substance which your skin naturally possesses, Hyaluronic acid. This material is vital to the healthy retention of moisture that gives your skin volume and good health, and when replenished by means of gel injections at Spire Cardiff Hospital, effectively gets rid of static wrinkles and lines. If you are interested in dermal fillers and anti-wrinkle methods then the hospital holds regular open events which are completely free, or alternatively you can call the hospital and talk to a member of staff over the phone, or arrange a mini-consultation at your convenience.
Types of dermal filler offered at this clinic: Juvederm.
Botox: Muscle relaxants are a great way of relieving the tension and wrinkles that are a consequence of the strong muscular contractions that give us our expressions. The most well-known of these is undoubtedly Botox, a brand name that has become virtually synonymous with the idea of anti-wrinkle treatments. These injections are one of many services offered at Spire Cardiff Hospital.
List of All Treatments Offered at this Clinic: Dermal filler injections and muscle relaxant anti-wrinkle therapies (Botox).
The Mulberry Clinic
2 Cefn Mt
Dinas Powys
Cardiff
Wales
CF64 4AR
Tel: (029) 20 51 55 33
Information About This Clinic: Cosmetic care is about much more than just changing how we look, a fact well recognised by The Mulberry Clinic. Cosmetic treatments can offer increased confidence that comes from not only looking but feeling great, and similarly many cosmetic skincare options offer great health benefits for your skin, the largest organ in your body that is so important for your appearance and general health. Similarly cosmetic dentistry can be a good way of restoring oral health and looking after your health. At The Mulberry Clinic select treatments that work to give you the very best of what cosmetics can offer you are available, and these include anti-wrinkle therapies and chemical therapies. The needs of both male and female clients are catered for at The Mulberry Clinic, and thanks to its location near Cardiff a broad population can make use of the clinic's many facilities. The practice comes under the care of Dr Clara Hurst, an individual with a great deal of experience in the field of skincare and aesthetics. Dr Clara Hunt's background was in dental surgery, and she earned her qualifications from the internationally recognised Guy's, King's, and St Thomas' Medical and Dental School.
Dermal Fillers: With so many different types of dermal filler available thanks to the popularity of the treatment, it can be tricky to find the right treatment for your skin and what you want to achieve. The Mulberry Clinic helps you make this choice by providing a selection of the best fillers out there, each of which can achieve particular aesthetic goals. Belotero and Juvederm are both leading hyaluronic acid based treatments that can increase volume as well, so are a great choice if you want to enhance how your lips look for example. Restylane and Perlane are also offered, and these are non-animal treatments that can be very effective in certain conditions. Restylane, for example, is a great solution for fine lines, while Perlane is the treatment of choice for particularly deep folds and wrinkles.
Types of dermal fillers: Juvederm, Perlane, Restylane, and Belotero.
Botox: The Botox injection is a great way to get your skin looking younger, and at Cardiff's Mulberry Clinic the treatment is performed to smoothen wrinkles that are a consequence of muscle movements and contractions over time.
Chemical Skin Peels: Facial peels are not only a superb method of restoring health and vigour to your skin, but they can also leave you feeling extremely refreshed as the many different debris materials that can clog up our skin over time are stripped away, leaving a uniquely clear feeling. The Mulberry Clinic offers facial peels as one of a range of aesthetic treatments designed to help you look and feel at your best.
Dermal Roller: The Mulberry Clinic offers derma roller treatments as a solution to a wide range of skincare problems like acne, scarring, and facial lining. The roller is quick and easy to use, making treatment sessions simple and convenient, with undeniably great results thanks to a unique micro-needling technology that works by getting your skin to repair itself.
List of All Treatments Offered at this Clinic: Dermal fillers, Dermaroller, chemical peels, line and wrinkle treatments, bridal services, whitening, mesotherapy.
MYA Cosmetic Surgery Cardiff
277 Cyncoed Road
Cyncoed
Cardiff
Wales
CF23 6PA
Tel: 0800 014 1014
Information About This Clinic: MYA, or Make Yourself Amazing, is a group of clinics and practices that aim to do just that, provide you with the means by which you can look and feel amazing. MYA offers all the services you need to rejuvenate your image, from surgical procedures for the face and body through to non-surgical treatments that can also achieve great results. Flexible financing is offered for treatments which are tailored for both men and women, and individualised for your personal needs. What MYA can offer is also a chance to speak to experienced consultants on a one on one basis, allowing you to get advice and make decisions about what treatments to pursue with the benefit of their knowledge, skill, and experience. MYA also believe in offering quality aftercare, ensuring that any support you need after your procedure is readily accessible. MYA clinics span the length and breadth of the UK, including a location in Cardiff, the capital of Wales.
Dermal Fillers: MYA Cardiff can provide you an opportunity to reverse the clock and take your skin back a few years to a younger, smoother, and fuller state. All this is achievable through the quick and easy injectable dermal filler treatment offered at the clinic, which gets rid of wrinkles by filling out your skin, replenishing volume lost over years of exposure to the elements. Dermal fillers can yield natural looking results, particularly in the hands of skilled practitioners like those at MYA, smoothing out frown and smile lines, and enhancing your cheeks and lips.
Types of dermal fillers offered at this clinic: (Not listed).
Botox: Muscle relaxant injections are such market leaders as Botox and Vistabel, anti-wrinkle treatments that MYA Cardiff supplies to treat dynamic wrinkles that are caused by muscular movement.
Microdermabrasion: MYA clinics can treat acne, scars, dry or oily skin, and sun damage through the deep exfoliation achieved by microdermabrasion, a procedure which gets rid of unwanted materials on the surface your skin and allows the deeper layers of healthier cells to shine through. Microdermabrasion results are achievable quickly and efficiently, with a spray of fine crystals used to painlessly achieve flawless skin.
Chemical Skin Peels: MYA Cardiff can bring out the healthier and more beautiful skin that lies just beneath the surface through the effects of skin peel treatments, also known as facial or chemical peels. These treatments are available within easy reach of the centre of Cardiff, and a selection of peels that vary in strength are on offer so that the right peel for you is used.
Dermal Roller: Micro-needling is provided at MYA Cardiff for the restoration and treatment of both your face and body with the Derma Roller. The Derma Roller is a remarkable tool that can treat acne, scars, sun damage, stretch marks, d'collet' lines, pigmentation, wrinkles and fine lines through completely natural means. The roller works by getting your skin to repair itself, generating a truly healthy and naturally pristine look without the need for chemicals or any such substance.
Treatment for Hyperhydrosis: The problem of excessive sweating is one that can now be solved through the use of the famous muscle relaxant Botox as an underarm injection. At MYA Cardiff these injection are applied in strategic locations around the target area, achieving long lasting dryness (usually for up to 6 months) within a couple of weeks of the treatment.
Treatments offered at this clinic: Dermal fillers, skin peels, hyperhidrosis, Dermaroller, medical microdermabrasion, advanced beauty creams, cosmetic surgeries.
---
COSMETIC TREATMENTS
UK HEALTH CENTRES
SELECT A LOCATION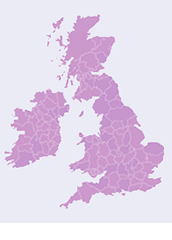 UK Health Centre