Dermal Fillers, Botox & Other Popular Skin Treatments in Leicester
If you have not had any skin treatments before and would like further information or if you would like to book an appointment/consultation in Leicester, please enter your contact details on the form on the right and we will be in touch.
Clinics in Leicester
The Dental Suite
3 Rutland Street
Leicester
LE1 1RB
Tel: 0116 255 4373
boast having won the Best Practice Award at the 2010 Dentistry Award, no small feat considering how much competition there is in the field. Moreover this achievement comes in the wake of other similar achievements. For example, Dr Kalpesh Bohara of The Dental Suite was previously awarded the Best Young Dentist Award in 2008. What these achievements demonstrate is an unwavering commitment to quality service which means great results for you, regardless of whether you choose one of the practice's cutting edge dental or facial aesthetics treatments. The Dental Suite is particularly experienced and adept in handling nervous patients suffering from dental phobia, and a number of solutions to this are offered to ensure that anyone can receive quality treatment.
Dermal Fillers: The Dental Suite complements a number of different cosmetic dentistry procedures with a full suite of facial rejuvenation procedures. The Suite can claim vast experience in this field, having successfully completed hundreds of treatments with great success. Dermal fillers are offered as injections that relieve wrinkles by 'filling' them out, restoring skin's lost volume through the application of hyaluronic acid, an essential component of human skin which is sometimes lost over time. Hyaluronic acid fillers provide great, natural looking results and are extremely well tolerated by the body, lasting for several months before being broken down by the body's natural processes.
Dermal Fillers offered at this clinic: Radiesse, Belotero.
Botox: Botox injections are amongst the world's most popular treatment options, and are utilised by men and women from all walks of life to combat the effects of age and time. These injections are a great way of treating what are called dynamic wrinkles, facial lines formed by the lifelong contraction of muscles in your face. The safety of Botox injections is evidenced by the fact that they are perhaps the most popular non-surgical cosmetic treatment in the world at present.
List of All Treatments Offered at this Clinic: Immediate Implants, Root Canal Treatment, Dentures, Facial Rejuvenation, Porcelain Veneers, Dental Implants, Teeth in a Day, Immediate Implants, Nervous Patients, General Dentistry, Crowns and Bridges, Healthy Gums, Denture Stabilisation.
Broughton Dental Practice
56 Station Road
Broughton Astley
Leicester
LE9 6PT
Tel: 01455 282 943
Information About This Clinic: The Broughton Dental Practice in Leicester's Broughton Astley prides itself on being a modern, family dental practice that provides the latest in cosmetic and general dentistry from comfortable and homely environs. Staff are pleasant and helpful in a convenient location which can offer treatments and care to both private patients and those on one of the Practice's accessible and affordable Dental Plans. The Broughton Dental Practice can also offer facial aesthetic treatments on top of a plethora of dental services, including world renowned injectable therapies like dermal fillers and Botox injections.
Dermal Fillers: Dermal fillers are a world class anti-wrinkle treatment used by Broughton Dental to painlessly and effectively reduce and remove wrinkles on the forehead, around the eyes, lips, nose, and mouth. These injectable treatments are known for their effectiveness as a solution for a number of different types of wrinkles, and are made popular by the natural finish they can achieve.
Dermal Fillers offered at this clinic: (Not listed).
Botox: The Broughton Dental Practice offers Botox injections as a solution to unwanted wrinkling. Botox is a substance derived from a substance called Botulinum toxin A, and works by relaxing the muscles responsible for wrinkles, leaving your skin smooth and youthful in practically no time at all.
List of All Treatments Offered at this Clinic: Dermal Fillers, Cosmetic Dentistry, Emergency Dentistry, General Dentistry, Crowns and Veneers, and Teeth Whitening.
Smile Essential
434a Narborough Road
Leicester
LE3 2FS
Tel: 0116 289 1317
Information About This Clinic: Your smile is one of your most important and valuable features. It's the first thing most people see, and can speak volumes about you, and therefore can impact your confidence and how you feel about yourself. The Smile Essential clinic aims to give you all the confidence and other benefits that a great smile can offer. Based in Leicester, the Smile Essential Clinic is a great port of call for anyone looking for a quality dental provider in the area. Whether you are looking for general treatment or a particular cosmetic service, Smile Essential can cater to your needs. You can expect great care in every respect, and all the information and advice you might want or need about treatments of interest. Smile Plan also offer a quality dental plan from as little as 40p a day.
Dermal Fillers: Juvederm injectable dermal fillers are widely recognised as quality anti-wrinkle treatments. At Smile Essential you will be provided a consultation with an experienced practitioner to determine how best this treatment can be applied to your face. Dermal fillers can provide great, natural looking results quickly, effectively, and affordably. Moreover they can be used to treat a wide range of facial lines by restoring a naturally occurring substance, hyaluronic acid, which is depleted in aging skin. By taking this approach to treating wrinkles, Juvederm ensures that the treatment you receive is extremely safe.
Dermal Fillers offered at this clinic: Juvederm.
Botox: Wrinkle reducing Botox injections have been used for years as the go to anti-wrinkle treatment of choice for celebrities and the like. Botox is a quality treatment ably applied by the professionals at Smile Essential, and is also a great complementary treatment to dermal filler anti-wrinkle injections and cosmetic dentistry options.
List of All Treatments Offered at this Clinic: Smile makeovers, porcelain veneers, metal free crowns, teeth whitening, cosmetic dentures, white fillings, restorative dentistry (dentures, crowns and bridges, broken teeth), oral surgery and root canal treatment, wrinkle reducing injections, and dermal fillers.
---
COSMETIC TREATMENTS
UK HEALTH CENTRES
SELECT A LOCATION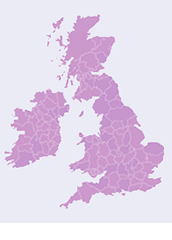 UK Health Centre