Dermal Fillers, Botox & Other Popular Skin Treatments in Southampton
If you have not had any skin treatments before and would like further information or if you would like to book an appointment/consultation in Southampton, please enter your contact details on the form on the right and we will be in touch.
Clinics in Southampton
Harmony Aesthetics
9A Oxford Street
Southampton
Hampshire
SO14 3DJ
Tel: 0800 634 2814
Information About This Clinic: Harmony Aesthetics are a doctor run practice specialising in the provision of the very best that non-surgical cosmetics has to offer. The field of non-surgical facial aesthetics has grown in leaps and bounds in recent years as people are becoming increasingly aware of what these simple but effective treatments can achieve, all without the hassle of surgery or the associated risks and costs. At Harmony Aesthetics you will be offered a free initial consultation that comes with no obligations, and during this meeting all your various options will be discussed with you. Harmony Aesthetics also offer you a free follow-up aftercare consultation to ensure that you have achieved what you want to, and are happy with the results of your treatment.
Dermal Fillers: Harmony Aesthetics offer Restylane fillers as the go to solution for wrinkles and for redefining certain facial features. These fillers are perfect for treating nasolabial lines (wrinkles running from the nose to the mouth), marionette lines (smile lines from the corner of the mouth), jaw contours, lip enhancement, and sunken cheeks.
Dermal fillers offered at this clinic: Restylane.
Botox: Botulinum treatments are an anti-wrinkle option available at Harmony Aesthetics that can very effectively be applied alongside dermal fillers.
Chemical Skin Peels: Both superficial and deeper skin peels are available at Harmony Aesthetics. These specially formulated skin treatment products are one of the best ways to cleanse skin and treat superficial surface blemishes like acne and fine lines.
List of All Treatments Offered at this Clinic: Dermal fillers, chemical peels, mesotherapy (fat/cellulite/anti-aging).
Court House Clinic (Southampton)
15 London Road
Southampton
Hampshire
SO15 2AE
Tel: 023 8022 1771
Information About This Clinic: Court House Clinics are recognised as one of the leading names in cosmetic treatment in the UK. With several clinics across the country catering to thousands of clients every year, Court House have firmly established themselves as one of the go to Clinics in the UK for cosmetic treatments of all shapes and sizes. The Southampton Clinic is no exception to this tradition of excellent service. Originally founded in 1998, the practice has since become one of the most popular treatment centres of its kind in the Hampshire area, offering treatments that aim to have you looking and feeling better than ever.
Dermal Fillers: At the Southampton Court House Clinic dermal fillers are offered at the hands of Dr Stephen Robertston, a cosmetic doctor trained in a wide range of different anti-wrinkle and skin rejuvenation therapies. Dr Robertson's experience as a medical doctor and as a provider of filler injections makes for high quality treatments that achieve the results you're after.
Dermal fillers offered at this clinic: Juvederm ULTRA, Restylane, Perlane.
Botox: As part of a comprehensive range of the latest and best in non-surgical cosmetics, Botox injections are available at the Southampton Court House Clinic.
Dermal Roller: Dermaroller has been shown to act as an effective solution to a number of skin problems and afflictions, and because of this it is offered by Court House Clinics as a scientifically proven method of keeping your skin healthy and looking good.
List of All Treatments Offered at this Clinic: Botox, Dermaroller, sclerotherapy, dermal fillers.
National Slimming and Cosmetic Clinic (Southampton)
43-44 Bedford Place
Southampton
Hampshire
SO15 2DG
Tel: 020 8022 2445
Information About This Clinic: The Southampton branch of the National Slimming and Cosmetic Centre is housed in modern and amenable premises a short walk away from Southampton Central Station and East Park. The clinic is one of many NSC branches across the country, and offers a selection of treatments designed to aid in both weight loss and in rejuvenating your appearance. NSC Southampton has already helped thousands of people make the lifestyle changes needed to effectively lose and manage their weight. This is a consequence of a professional approach that is rooted firmly in being supportive and providing you with the tools you need to reach your goals.
Dermal Fillers: The NSC offers dermal fillers on top of a range of weight loss options to help you achieve smooth and wrinkle free skin quickly, safely, and above all effectively. The effects of dermal filler injections, particularly those of high quality like Restylane fillers, are long lasting, and the effects are instantly visible once applied. Restylane fillers are used by the NSC in Southampton because they have earned a reputation as one of the best filler manufacturers in the business.
Dermal fillers offered at this clinic: Restylane.
Botox: If you are looking for Botox injections in Southampton then you need look no further than your local National Slimming and Cosmetics Centre, which offers the treatment at affordable rates.
Chemical Skin Peels: Facial peels are a sure fire way to give your skin the exfoliation it needs to stay healthy and look at its very best. These are provided by the NSC as part of their suite of non-surgical treatments.
Treatment for Hyperhydrosis: Hyperhidrosis treatments are offered by the NSC alongside a wealth of non-surgical treatments and weight loss support programmes and therapies.
List of All Treatments Offered at this Clinic: Semi-permanent make up, cryotherapy, facial peels, dermal fillers, botox anti-wrinkle therapies, hyperhidrosis.
---
COSMETIC TREATMENTS
UK HEALTH CENTRES
SELECT A LOCATION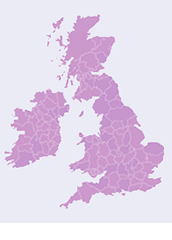 UK Health Centre