UK Health Centre News
Health experts suggest monkeypox is 'containable' as over 80 cases reported outside of Africa
The World Health Organization has described the monkeypox outbreak as 'containable' as more than 80 cases have been reported outside of Africa.
---
Bath hospital trials new ovarian cancer treatment
A hospital in Bath is trialling a new treatment for ovarian cancer. Doctors at the Royal United Hospital in Bath are utilising new equipment to treat patients with ovarian cancer. The PlasmaJet Ultra targets cancerous cells without damaging surrounding tissue. Jonathan Frost, consultant gynaecological consultant, explained that the technology uses ionised argon gas to "vaporise tumour from tissue more precisely."
---
Glastonbury fan with terminal cancer to get final wish as hundreds support fundraising drive
A Glastonbury fan who was diagnosed with cancer in May is to get his dying wish after hundreds of people donated money to enable him to get to this year's festival. 
Nigel Stonehouse, 58, was diagnosed with cancer in May. He was due to go to Glastonbury, which starts on June 23rd but was told that he was too ill to travel. The former bricklayer was devastated, as he has been going to Glastonbury for over 30 years and he was desperate to get there one more time. 
---
Cervical screening to change in the UK with HPV tests meaning fewer smears
Cervical screening is changing across the UK, with a new HPV test meaning that women will only need five-yearly smears. Previously, women were invited for a smear test every 3 years.
---
New ONS data shows record fall in Covid-19 infection rates
New figures from the Office for National Statistics (ONS) show a record fall in Covid-19 infection rates.  The latest data from the ONS suggests that approximately 2.87 million people in the UK would have tested postive for Covid in the week ending 23rd April. This represents a record decrease of 900,000 cases in one week. 
---
HRT shortage causes widespread anxiety among women
Women across the UK are experiencing anxiety about accessing drugs as a result of a shortage of HRT (hormone replacement therapy). Reports suggest that up to two-thirds of pharmacies are experiencing daily shortages of HRT medications due to a surge in the demand for treatment. The lack of drugs is causing concern among women who are having difficulty accessing supplies.
---
Tens of thousands of UK women could experience PTSD symptoms after miscarriage
A leading expert in miscarriage has warned that tens of thousands of women in the UK could experience symptoms of PTSD (post traumatic stress disorder) after a miscarriage.  Prof Tom Bourne, from Tommy's National Centre for Miscarriage Research at Imperial College London, believes that up to 45,000 women could be affected every year. Estimates suggest that around 250,000 women have miscarriages every year in the UK, but rates are not monitored, which means that numbers could be much higher. The majority of miscarriages occur during the first three months of pregnancy. 
---
New symptoms added to official Covid-19 list
A host of new symptoms have been added to the official Covid-19 list. 
Updated guidelines from the UK Health Security Agency contain nine additional symptoms, including a sore throat, diarrhoea and muscle aches. The original list of symptoms included fever, a new, persistent cough and loss of taste and smell. 
---
Study links teen social media use to low life satisfaction levels
A new study suggests that teenagers who use social media are likely to have lower levels of life satisfaction.   
---
BBC investigation shines spotlight on harmful tanning products promoted by influencers
A BBC investigation has revealed influencers are promoting harmful tanning products on social media. Researchers working for BBC News found that several social media influencers were advertising products that are illegal in the UK. The banned products contain Melanotan-2, an artificial hormone, which speeds up the tanning process. 
---
Ukrainian children have arrived in the UK to undergo cancer treatment
The health secretary, Sajid Javid, confirmed that 21 children had been flown to the UK to receive life-saving cancer treatment. The government arranged a special flight on Sunday 13th March following pleas from ministers in Poland. The children were accompanied by members of their families and NHS medical staff...
---
US study suggests no deaths linked to Covid vaccines
A major US study suggests that Covid vaccines are not linked to deaths after vaccination. 
---
Charity calls for urgent action to improve lung disease death rates
Asthma and Lung UK has called for urgent action to improve lung disease death rates after research revealed the number of people that die with lung conditions in the UK surpassed those of any country in Western Europe.
---
Eating a lot of vegetables is not sufficient to reduce heart disease risk, study confirms
A new study has confirmed that eating a lot of vegetables is not sufficient to reduce the risk of developing heart disease.
---
40 million dental appointments lost during the pandemic, new figures suggest
New figures suggest that around 40 million dental appointments have been lost due to the pandemic. 
---
Weight loss injection set to be approved by NICE
A weight loss injection could soon be available on the NHS following approval in draft NICE guidelines.
---
Ministers set to scrap mandatory Covid vaccines for NHS workers
Proposals to introduce compulsory vaccination for NHS workers are to be shelved following a review of the policy, the health secretary has confirmed. The planned deadline of April 1st will now not go ahead. The move will mean that NHS workers who are not double jabbed will not lose their jobs.
---
News 2016-2021 » News 2015 » News September 2010 » News May 2010 » News March 2010 » News June 2010 » News July 2010 » News January 2010 » News February 2010 » News August 2010 » News April 2010 » News September 2009 » News October 2009 » News November 2009 » News December 2009 »
Allergy News » Cosmetic Surgery News » Dentistry News » Diabetes News » Hair Loss News » Incontinence News » Laser Eye Surgery News » Laser Hair Removal News » Sleep Problems News » Sports Medicine News » Vasectomy News » Weight Loss Surgery News » Dieting News » Abortion News »
UK HEALTH CENTRES
SELECT A LOCATION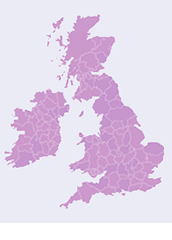 UK Health Centre