Sleep Apnoea Specialists, Clinics & Hospitals
If you suffer from Sleep Apnoea, and would like to seek professional advice and treatment, contact your GP or book an appointment at a sleep centre/sleep clinic to see a sleep specialist.  There are numerous centres/clinics/hospitals located throughout the UK and they often offer both private and NHS treatment for Sleep Apnoea.
Alternatively, complete the form on the right hand side with a brief message describing the problems that you are experiencing. If we represent a clinic or sleep apnoea specialist, an advisor will contact you in due course.
Sleep apnoea can cause sleep disruption for both you and your family and seeking professional advise and treatment, can dramatically improve your sleeping patterns and have a huge impact on your life. Following a thorough assessment, your specialist may suggest that you use a continuous positive airway pressure mask (CPAP) at night. CPAP is fast becoming a popular option for sleep apnoea sufferers.
Mr Mike Oko
Harley Street Clinic
ENT at 150 Harley Street
London
W1G 7LQ
Tel: 0203 0753 150
Sleeping Disorders Centre
Bostonian Private Wing
Pilgrim Hospital
Sibsey Road
Boston
PE21 9QS
Tel: 01205 360606
« ADD YOUR CLINIC »

Sleeping Disorders Centre - Tel: 0203 0753 150 / 01205 360606
Harley Street Clinic, ENT at 150 Harley Street, London, W1G 7LQ (Private)
Bostonian Private Wing, Pilgrim Hospital, Sibsey Road, Boston, PE21 9QS (NHS)
The London Bridge Hospital
27 Tooley Street
London
SE1 2PR
Tel: 0845 602 7906/0845 602 4255
The Private Clinic
98 Harley Street
London W1G 7HZ
Tel: 0800 599 9911
The Private Clinic
St.James's Building
79 Oxford Street
Manchester
M1 6EG
Tel: 0800 599 9911
The Private Clinic
173 Kinghtlow Road
Harbourne
Birmingham
B17 8PY
Tel: 0800 599 9911
The Private Clinic
Peeltree Ltd Consulting Rooms
81 Harborne Road
Birmingham
West Midlands
B15 3HG
Tel: 0800 599 9915
The Private Clinic
13 Heriot Row
Edinburgh
EH3 6HP
Tel: 0800 599 9915
The Private Clinic
13A Cathedral Road
Cardiff
South Glamorgan
CF11 9LJ
Tel: 0800 599 9915
The Private Clinic
St Nicholas Building
St Nicholas Street
Newcastle
NE1 1TH
Tel: 0800 599 9915
The Private Clinic
Avenue House
37-38 The Avenue
Southampton
SO17 1XN
Tel: 0800 599 9915
The Private Clinic
Leeds
Airedale House
77-85 Albion Street
LS1 5AP
Tel: 0800 599 9915
The Private Clinic
10 Elmdale Road
Tyndalls Park
Clifton
BS8 1SL
The Private Clinic
Brighton Forum
95 Ditchling Road
Brighton
BN1 4ST
The London Bridge Hospital
27 Tooley Street
London
SE1 2PR
Tel: 0845 602 7906/0845 602 4255
The London Bridge Hospital
31 Old Broad Street
London
EC2N 1HT
Tel: 0845 602 7906/0845 602 4255
Solutions 4 Snoring Ltd
Brunel House
Heather Lane
Hathersage
Hope Valley
Derbyshire
S32 1DP
Tel: 0870 720 2180
Harrow Healthcare Centre
84-88 Pinner Road
Harrow
Middlesex
HA4 4LF
Tel: 020 8861-5007
Sleep Apnoea Specialists & Hospitals
Prof G John Gibson
Freeman Hospital
Freeman Road
High Heaton
Newcastle upon Tyne
NE7 7DN
Tel: 0191 233 6161
Dr John E S White
York Hospital
Wigginton Road
York
YO31 8HE
Tel: 01904 610777/01904 725605
Dr Majid Mushtaq
Darent Valley Hospital
Darenth Wood Road
Dartford
DA2 8DA
Tel: 01322 428100
BMI Fawkham Manor Hospital
Manor Lane
Fawkham
Longfield
DA3 8ND
Tel: 01474 879900
BMI The Blackheath Hospital
40-42 Lee Terrace
Blackheath
London
SE3 9UD
Tel: 020 8318 7722
Dr Anita Simonds
Royal Brompton Hospital
Sydney Street
London
SW3 6NP
Tel: 020 7352 8121
Harefield Hospital
Hill End Road
Harefield
UB9 6JH
Tel: 01895 823737
Dr Catherine M Houghton
Fairfield General Hospital
Rochdale Old Road
Bury
BL9 7TD
Tel: 0161 764 6081/0161 778 2571
Dr Ian L Mortimore
Cheltenham General Hospital
Sandford Road
Cheltenham
GL53 7AN
Tel: 08454 222222
Cirencester Hospital
The Querns
Tetbury Road
Cirencester
GL7 1UY
Tel: 01285 655711
Tewkesbury Hospital
Barton Road
Tewkesbury
GL20 5QN
Tel: 01684 293303
Nuffield Health Cheltenham Hospital
Hatherley Lane
Cheltenham
GL51 6SY
Tel: 01242 246500
Dr Simon P Wharton
Nottingham University Hospitals NHS Trust
Queens Medical Centre Campus
Nottingham
NG7 2UH
Tel: 0115 924 9924
Nottingham Woodthorpe Hospital
748 Mansfield Road
Woodthorpe
Nottingham
NG5 3FZ
Tel: 0115 920 9209
Dr Robin P Smith
Ninewells Hospital
Dundee
DD1 9SY
Tel: 01382 660111
Dr Emrys N Evans
Morriston Hospital
Morriston
Swansea
SA6 6NL
Tel: 01792 702222
Mr Krishna T V Reddy
Warrington Hospital
Lovely Lane
Warrington
WA5 1QG
Tel: 01925 635911
Halton General Hospital
Hospital Way
Runcorn
WA7 2DA
Tel: 01928 714567
Spire Cheshire Hospital
Fir Tree Close
Stretton
Warrington
WA4 4LU
Tel: 01925 265000
Mr Andrew Dickenson
Royal Derby Hospital
Derby City General Hospital
Uttoxeter Road
Derby
DE22 3NE
Tel: 01332 340131
Nuffield Health Derby Hospital
Rykneld Road
Littleover
Derby
DE23 7SN
Tel: 01332 540100
Mr Stephen Powell
St George's Hospital
Blackshaw Road
Tooting
London
SW17 0QT
Tel: 020 8672 1255/020 8725 1251
King's College Hospital
Denmark Hill
London
SE5 9RS
Tel: 020 3299 9000
Consulting Rooms
2a Barham Road
Wimbledon
London
SW20 0EU
Tel: 020 8946 3064
Mr Mike Pringle
Queen Alexandra Hospital
Southwick Hill Road
Cosham
Portsmouth
PO6 3LY
Tel: 023 9228 6000/023 9228 6766
Southampton General Hospital
Tremona Road
Shirley
Southampton
SO16 6YD
Tel: 023 8077 7222

Spire Portsmouth Hospital
Bartons Road
Havant
PO9 5NP
Tel: 023 9245 6000
Mr Adrian C Thompson
Queen's Hospital Burton
Belvedere Road
Burton on Trent
DE13 0RB
Tel: 01283 566333
Nuffield Health Derby Hospital
Rykneld Road
Littleover
Derby
DE23 7SN
Tel: 01332 540100
Burton Clinic
Queen's Hospital Burton
Belvedere Road
Burton on Trent
DE13 0RB
Tel: 01283 566333
Mr Hugh R Cable
Warwick Hospital
Lakin Road
Warwick
CV34 5BW
Tel: 01926 495321
Nuffield Health Warwickshire Hospital
The Chase
Old Milverton Lane
Leamington Spa
CV32 6RW
Tel: 01926 427971
Mr Michael Oko
Pilgrim Hospital
Sibsey Road
Boston
PE21 9QS
Tel: 01205 364801
Skegness & District Hospital
Dorothy Avenue
Skegness
PE25 2BS
Tel: 01754 762401
Bostonian Wing Pilgrim Hospital
Pilgrim Hospital
Sibsey Road
Boston
PE21 9QS
Tel: 01205 360606
Mr Michael W J Armstrong
Royal Infirmary of Edinburgh
51 Little France Crescent
Old Dalkeith Road
Edinburgh
EH16 4SA
Tel: 0131 536 1000
Borders General Hospital
Melrose
TD6 9BS
Tel: 01896 826000
Spire Murrayfield Hospital
122 Corstophine Road
Edinburgh
EH12 6UD
Tel: 0131 334 0363
Mr Eslam Z E Osman
University Hospital Aintree
Lower Lane
Liverpool
L9 7AL
Tel: 0151 525 5980
Prof Peter Calverley
University Hospital Aintree
Lower Lane
Liverpool
L9 7AL
Tel: 0151 525 5980
Dr William J M Kinnear
Nottingham University Hospitals NHS Trust - Queens Med Centre Campus
Queens Medical Centre Campus
Nottingham
NG7 2UH
Tel: 0115 924 9924
Dr Irshaad Ebrahi
Adamson Centre
St Thomas' Hospital
South Wing
Block D
St Thomas' Hospital
London
SE1 7EH
Tel: 020 7188 3430

London Sleep Centre
137 Harley Street
London
W1G 6BF
Tel: 020 7725 0523
The Princess Grace Hospital
42-52 Nottingham Place
London
W1U 5NY
Tel: 020 7486 1234
Edinburgh Sleep Centre
13 Heriot Row
Edinburgh
EH3 6HP
Tel: 0131 524 9730
Prof Neil J Douglas
Royal Infirmary of Edinburgh
51 Little France Crescent
Old Dalkeith Road
Edinburgh
EH16 4SA
Tel: 0131 536 1000
Dr Adrian J Williams
St Thomas' Hospital
Westminster Bridge Road
London
SE1 7EH
Tel: 020 7188 7188
London Sleep Centre
137 Harley Street
London
W1G 6BF
Tel: 020 7725 0523
Westminster Bridge Consulting Rooms
Gassiot House
St Thomas' Hospital
Lambeth Palace Road
London
SE1 7EH
Tel: 020 7188 1610
Edinburgh Sleep Centre
13 Heriot Row
Edinburgh
EH3 6HP
Tel: 0131 524 9730
Dr Peter J H Venn
QVH Sleep Disorder Centre
Queen Victoria Hospital
London Road
East Grinstead
RH19 1QE
Tel: 01342 305420
Queen Victoria Hospital
Holtye Road
East Grinstead
RH19 3DZ
Tel: 01342 410210
Queen Victoria Hospital
London Road
East Grinstead
RH19 1QE
Tel: 01342 305420/01342 305422
McIndoe Surgical Centre
Holtye Road
East Grinstead
RH19 3EB
Tel: 01342 330300
Dr Simon Ash
Whipps Cross University Hospital
Whipps Cross Road
Leytonstone
London
E11 1NR
Tel: 020 8539 5522
Holly House Hospital
High Road
Buckhurst Hill
IG9 5HX
Tel: 020 8505 3311
Hospital of St John and St Elizabeth
60 Grove End Road
St Johns Wood
London
NW8 9NH
Tel: 020 7806 4000
Mr Victor P Crow
Hillingdon Hospital
Pield Heath Road
Uxbridge
UB8 3NN
Tel: 01895 238282
Northwick Park Hospital
Watford Road
Harrow
HA1 3UJ
Tel: 020 8864 3232
Royal London Hospital
Whitechapel
London
E1 1BB
Tel: 020 7377 7000
Hillingdon Hospital
Pield Heath Road
Uxbridge
UB8 3NN
Tel: 01895 238282
Harrow Healthcare Centre
84 - 88 Pinner Road
Harrow
HA1 4LF
Tel: 020 8861 1221
Dr Chris Hanning
Holmfield Consulting Rooms
1 Holmfield Court
3 Holmfield Road
Stoneygate
Leicester
LE2 1SD
Tel: 0116 270 6841 / 0116 270 6841
Mr Richard S Williams
Ysbyty Gwynedd
Penrhosgarnedd
Bangor - Gwynedd
LL57 2PW
Tel: 01248 384384
Llandudno General Hospital
Llandudno
LL30 1LB
Tel: 01492 860066
Prof John R Britton
Nottingham University Hospitals NHS Trust - City Campus
Hucknall Road
Nottingham
NG5 1PB
Tel: 0115 969 1169
Dr Olumuyiwa Bamgbade
Manchester Royal Infirmary
Oxford Road
Manchester
M13 9WL
Tel: 0161 276 1234
Dr A David G Dawson
Bradford Royal Infirmary
Duckworth Lane
Bradford
BD9 6RJ
Tel: 01274 542200
St Luke's Hospital
Little Horton Lane
Bradford
BD5 0NA
Tel: 01274 734744
Nuffield Health Leeds Hospital
2 Leighton Street
Leeds
LS1 3EB
Tel: 0113 388 2000
The Yorkshire Clinic
Bradford Road
Bingley
BD16 1TW
Tel: 01274 550600
Dr Brendan G Cooper
University Hospital Birmingham - Selly Oak
Raddlebarn Road
Birmingham
B29 6JD
Tel: 0121 627 1627
Res Med Centre for Healthy Sleep
Coleshill Business Park
Coleshill
B46 1DL
Tel: 01675 437751
Mr David W McPartlin
Queen Elizabeth Hospital
Gayton Road
King's Lynn
PE30 4ET
Tel: 01553 613613
BMI The Sandringham Hospital
Gayton Road
King's Lynn
PE30 4HJ
Tel: 01553 769770
Mr Bhik Kotecha
Royal National Throat
Nose & Ear Hospital
330 Gray's Inn Road
London
WC1X 8DA
Tel: 020 7915 1300
Royal Free Hospital
Pond Street
London
NW3 2QG
Tel: 020 7794 0500
Queen's Hospital
Rom Valley Way
Romford
RM7 0AG
Tel: 01708 435000
Spire Hartswood Hospital
Eagle Way
Brentwood
CM13 3LE
Tel: 01277 232525
Nuffield Health Brentwood Hospital
Shenfield Road
Brentwood
CM15 8EH
Tel: 01277 695695
Spire Roding Hospital
Roding Lane South
Redbridge
IG4 5PZ
Tel: 020 8551 1100
Harley Street ENT Clinic
109 Harley Street
London
W1G 6AN
Tel: 020 7486 7052
Dr Anthony G Davison
Southend University Hospital
Prittlewell Chase
Westcliff on Sea
SS0 0RY
Tel: 01702 435555
Spire Wellesley Hospital
Eastern Avenue
Southend on Sea
SS2 4XH
Tel: 01702 462944
Dr Jane Wilkinson
Southampton General Hospital
Tremona Road
Shirley
Southampton
SO16 6YD
Tel: 023 8077 7222
Mr Robert A Chate
Essex County Hospital
Lexden Road
Colchester
CO3 3NB
Tel: 01206 747474

Essex County Hospital
Lexden Road
Colchester
CO3 3NB
Tel: 01206 853535
Dr Lisa Currie
Edinburgh Dental Institute
Lauriston Building
Lauriston Place
Edinburgh
EH3 9YW
Tel: 0131 536 4920/0131 536 4972
Mr Amerjit Singh
Southend University Hospital
Prittlewell Chase
Westcliff on Sea
SS0 0RY
Tel: 01702 435555
Dr Irshaad Ebrahi
Adamson Centre
St Thomas' Hospital
South Wing
Block D
St Thomas' Hospital
London
SE1 7EH
Tel: 020 7188 3430
London Sleep Centre
137 Harley Street
London
W1G 6BF
Tel: 020 7725 0523/020 7725 0524
The Princess Grace Hospital
42-52 Nottingham Place
London
W1U 5NY
Tel: 020 7486 1234/020 7725 0523
Edinburgh Sleep Centre
13 Heriot Row
Edinburgh
EH3 6HP
Tel: 0131 524 9730/0131 524 9730
Dr Fawad M Zaman
Burnley General Hospital
Casterton Avenue
Burnley
BB10 2PQ
Tel: 01282 425071
Rossendale General Hospital
Haslingden Road
Rawtenstall
Rossendale
BB4 6NE
Tel: 01282 425071
Pendle Community Hospital
Leeds Road
Nelson
BB9 9SZ
Tel: 01282 474900
Dr Mark B Jackson
Royal Sussex County Hospital
Eastern Road
Brighton
BN2 5BE
Tel: 01273 696955/01273 696955
Brighton General Hospital
Elm Grove
Brighton
BN2 3EW
Tel: 01273 696011
Nuffield Health Hospital Brighton
Warren Road
Woodingdean
Brighton
BN2 6DX
Tel: 01273 624488/01273 382869
Dr Keir E Lewis
Prince Philip Hospital
Bryngwynmawr
Dafen
Llanelli
SA14 8QF
Tel: 01554 756567/01554 783133
Dr Muhammad Raashed
Airedale General Hospital
Skipton Road
Steeton
Keighley
BD20 6TD
Tel: 01535 652511
The Yorkshire Clinic
Bradford Road
Bingley
BD16 1TW
Tel: 01274 550600
Dr Michael A Greenstone
Castle Hill Hospital
Castle Hill Road
Cottingham
Hull
HU16 5JQ
Tel: 01482 875875/01482 623010
Dr Peter R Farrow
Kent and Canterbury Hospital
Ethelbert Road
Canterbury
CT1 3NG
Tel: 01227 766877
Royal Victoria Hospital
Radnor Park Avenue
Folkestone
CT19 5BN
Tel: 01303 850202
Buckland Hospital
Coombe Valley Road
Buckland
Dover
CT17 0HD
Tel: 01304 201624
Dr John M Shneerson
Papworth Hospital
Papworth Everard
Cambridge
CB23 3RE
Tel: 01480 830541
BMI St Edmunds Hospital
St Mary's Square
Bury St Edmunds
IP33 2AA
Tel: 01284 701371/01480 364165
Nuffield Health Cambridge Hospital
4 Trumpington Road
Cambridge
CB2 2AF
Tel: 01223 303336/01480 364165
Dr Martin Allen
University Hospital of North Staffs
City General Hospital
Newcastle Road
Stoke on Trent
ST4 6QG
Tel: 01782 715444/01782 552324
Nuffield Health North Staffordshire Hospital
Clayton Road
Newcastle under Lyme
ST5 4DB
Tel: 01782 625431/01782 382507
Prof Neil J Douglas
Royal Infirmary of Edinburgh
51 Little France Crescent
Old Dalkeith Road
Edinburgh
EH16 4SA
Tel: 0131 536 1000/0131 242 1836
Dr Adrian J Williams
St Thomas' Hospital
Westminster Bridge Road
London
SE1 7EH
Tel: 020 7188 7188
London Sleep Centre
137 Harley Street
London
W1G 6BF
Tel: 020 7725 0523
Westminster Bridge Consulting Rooms
Gassiot House
St Thomas' Hospital
Lambeth Palace Road
London
SE1 7EH
Tel: 020 7188 1610
Edinburgh Sleep Centre
13 Heriot Row
Edinburgh
EH3 6HP
Tel: 0131 524 9730
Dr Michael Polkey
Royal Brompton Hospital
Sydney Street
London
SW3 6NP
Tel: 020 7352 8121/020 7351 8058
Royal Brompton Hospital
Royal Brompton Hospital
Sydney Street
London
SW3 6NP
Tel: 020 7352 8121
Dr Mark Elliott
St James's University Hospital
Beckett Street
Leeds
LS9 7TF
Tel: 0113 243 3144
Leeds Chest Clinic
Martin Wing
Leeds General Infirmary
Great George Street
Leeds
LS1 3EX
Tel: 0113 392 3570
Spire Leeds Hospital
Roundhay Hall
Jackson Avenue
Leeds
LS8 1NT
Tel: 0113 269 3939
Dr Damien V McGivern
Castle Hill Hospital
Castle Hill Road
Cottingham
Hull
HU16 5JQ
Tel: 01482 875875
Spire Hull and East Riding Hospital
Lowfield Road
Anlaby
Hull
HU10 7AZ
Tel: 01482 659471
Mr Anil Banerjee
Leicester Royal Infirmary
Infirmary Square
Leicester
LE1 5WW
Tel: 0300 303 1573
Market Harborough & District Hospital
Coventry Road
Market Harborough
LE16 9DD
Tel: 01858 410500
Hinckley & District Hospital
Mount Road
Hinckley
LE10 1AG
Tel: 01455 441800
Spire Leicester Hospital
Gartree Road
Oadby
Leicester
LE2 2FF
Tel: 0116 272 0888
Nuffield Health Leicester Hospital
Scraptoft Lane
Leicester
LE5 1HY
Tel: 0116 276 9401
Dr Peter J H Venn
QVH Sleep Disorder Centre
Queen Victoria Hospital
London Road
East Grinstead
RH19 1QE
Tel: 01342 305420
Queen Victoria Hospital
Holtye Road
East Grinstead
RH19 3DZ
Tel: 01342 410210
QVH Sleep Disorder Centre
Queen Victoria Hospital
London Road
East Grinstead
RH19 1QE
Tel: 01342 305420
McIndoe Surgical Centre
Holtye Road
East Grinstead
RH19 3EB
Tel: 01342 330300
Dr David J Howells
Elizabeth Williams Clinic
Mill Lane
Llanelli
SA15 3SE
Tel: 01554 784710
Prince Philip Hospital
Bryngwynmawr
Dafen
Llanelli
SA14 8QF
Tel: 01554 756567
Consulting Rooms
Pencastell
1 Murray Street
Llanelli
SA14 8JS
Tel: 01554 777799/01554 776699
Dr Justin C Pepperell
Musgrove Park Hospital
Musgrove Park
Taunton TA1 5DA
Tel: 01823 333444
Nuffield Health Taunton Hospital
Staplegrove Elm
Taunton TA2 6AN
Tel: 01823 286991
Mr Jeremiah F Coakley
Wrexham Maelor Hospital
Croesnewydd Road
Wrexham
LL13 7TD
Tel: 01978 291100
Deeside Community Hospital
Plough Lane
Higher Shotton
Deeside
CH5 1XS
Tel: 01244 830461
Dolgellau & Barmouth District Hospital
Dolgellau
LL40 1NP
Tel: 01341 422479
Spire Yale Hospital
Wrexham Technology Park
Croesnewydd Road
Wrexham
LL13 7YP
Tel: 01978 291306
Prof Peter Calverley
University Hospital Aintree
Lower Lane
Liverpool
L9 7AL
Tel: 0151 525 5980/0151 529 3845
Dr C Michael Roberts
Whipps Cross University Hospital
Whipps Cross Road
Leytonstone
London
E11 1NR
Tel: 020 8539 5522/020 8535 6642
Dr Simon P Matusiewicz
Lincoln County Hospital
Greetwell Road
Lincoln
LN2 5QY
Tel: 01522 512512
Louth County Hospital
High Holme Road
Louth LN11 0EU
Tel: 01507 600100
Mr Jon E Osborne
Glan Clwyd Hospital
Bodelwyddan
Rhyl
LL18 5UJ
Tel: 01745 583910
Mr Ali M H Kalan
Northwick Park Hospital
Watford Road
Harrow HA1 3UJ
Tel: 020 8864 3232
BMI Bishops Wood Hospital
Rickmansworth Road
Northwood HA6 2JW
Tel: 01923 835814
Spire Bushey Hospital
Heathbourne Road
Bushey
Watford WD23 1RD
Tel: 020 8901 5555/01494 549906
Mr Peter M G Grimaldi
St Mary's Hospital
Parkhurst Road
Newport - Isle of Wight
PO30 5TG
Tel: 01983 524081
Tyne Hall
Bembridge PO35 5NH
Tel: 01983 872305
Mr John R M Moore
Queen Elizabeth Hospital
Edgbaston
Birmingham
B15 2TH
Tel: 0121 472 1311
Birmingham Children's Hospital
Steelhouse Lane
Birmingham
B4 6NH
Tel: 0121 333 9999
University Hospital Birmingham
Raddlebarn Road
Birmingham
B29 6JD
Tel: 0121 627 1627/0121 627 8492
BMI Priory Hospital
Priory Road
Edgbaston
Birmingham
B5 7UG
Tel: 0121 440 2323
BMI The Droitwich Spa Hospital
St Andrew's Road
Droitwich
WR9 8DN
Tel: 01905 793333
Mr A Christopher John
St Helier Hospital
Wrythe Lane
Carshalton
SM5 1AA
Tel: 020 8296 2000
Queen Mary's Hospital for Children
St Helier Hospital
Carshalton
SM5 1AA
Tel: 020 8296 2000
Nelson Hospital
Kingston Road
Merton
London
SW20 8DB
Tel: 020 8296 3795
Parkside Hospital
53 Parkside
Wimbledon
London
SW19 5NX
Tel: 020 8971 8000
St Anthony's Hospital
London Road
North Cheam
SM3 9DW
Tel: 020 8337 6691
Mr Amged El-Hawrani
Queen's Hospital Burton
Belvedere Road
Burton on Trent
DE13 0RB
Tel: 01283 566333
Samuel Johnson Community Hospital
Trent Valley Road
Lichfield
WS13 6EF
Tel: 01543 412900
Burton Clinic
Queen's Hospital Burton
Belvedere Road
Burton on Trent
DE13 0RB
Tel: 01283 56633
Spire Little Aston Hospital
Little Aston Hall Drive
Little Aston
Sutton Coldfield
B74 3UP
Tel: 0121 353 2444
Mr Khalid Ghufoor
St Bartholomew's Hospital
West Smithfield
London
EC1A 7BE
Tel: 020 7377 7000
The Princess Grace Hospital
42-52 Nottingham Place
London
W1U 5NY
Tel: 020 7486 1234
BMI The London Independent Hospital
1 Beaumont Square
Stepney Green
London
E1 4NL
Tel: 020 7780 2400
55 Harley Street
London
W1G 8QR
Tel: 020 7580 2426
Mr Douglas A Boyd
Calderdale Royal Hospital
Salterhebble
Halifax
HX3 0PW
Tel: 01422 357171
Westwood Park
Cooper Lane
Bradford
BD6 3NL
Tel: 01274 425990
Spire Elland Hospital
Elland Lane
Elland
HX5 9EB
Tel: 01422 324000
BMI Hospital Huddersfield
Birkby Hall Road
Huddersfield
HD2 2BL
Tel: 01484 533131
Mrs Helen Caulfield
Royal Free Hospital
Pond Street
London NW3 2QG
Tel: 020 7794 0500
Mr Michael C Frampton
Luton & Dunstable Hospital
Lewsey Road
Luton
LU4 0DZ
Tel: 0845 1270127
BMI The Manor Hospital
Church End
Biddenham
Bedford MK40 4AW
Tel: 01234 364252/01234 822181
Mr Anshul Sama
Nottingham University Hospitals NHS Trust - Queens Med Centre Campus
Queens Medical Centre Campus
Nottingham
NG7 2UH
Tel: 0115 924 9924
BMI The Park Hospital
Sherwood Lodge Drive
Burnt Stump Country Park
Arnold
Nottingham
NG5 8RX
Tel: 0115 966 2000
Nottingham Woodthorpe Hospital
748 Mansfield Road
Woodthorpe
Nottingham
NG5 3FZ
Tel: 0115 920 9209
Mr Andrew Meredith
Conquest Hospital
The Ridge
St Leonards on Sea
Hastings
TN37 7RD
Tel: 01424 755255
Spire Sussex Hospital
The Ridge
St Leonards on Sea TN37 7RE
Tel: 01424 757400
Flowers Green House
Church Road
Herstmonceux BN27 1RL
Tel: 01424 757400
Benenden Hospital
Goddards Green Road
Benenden TN17 4AX
Tel: 01580 240333/01580 240338
Mrs Lucy-Anne C Hicklin
Mayday University Hospital
Mayday Road
Croydon
CR7 7YE
Tel: 020 8401 3000
St George's Hospital
Blackshaw Road
Tooting
London
SW17 0QT
Tel: 020 8672 1255
BMI Shirley Oaks Hospital
Poppy Lane
Shirley Oaks Village
Croydon
CR9 8AB
Tel: 020 8655 2255
The Snoring Clinic
88a Thurleigh Road
London
SW12 8TT
Tel: 020 8675 4490
Mr Nimesh N Patel
Southampton General Hospital
Tremona Road
Shirley
Southampton
SO16 6YD
Tel: 023 8077 7222
Lymington Hospital
Wellworthy Road
Lymington
SO41 8QD
Tel: 01590 663000
BMI Sarum Road Hospital
Sarum Road
Winchester
SO22 5HA
Tel: 01962 844555
Nuffield Health Wessex Hospital
Winchester Road
Chandler's Ford
Eastleigh
Southampton
SO53 2DW
Tel: 023 8026 6377
Dr John Prior
Gloucestershire Royal Hospital
Great Western Road
Gloucester
GL1 3NN
Tel: 08454 222222
Stroud General Hospital
Trinity Road
Stroud
GL5 2HY
Tel: 01453 562200
Berkeley Hospital
Berkeley
GL13 9AB
Tel: 01453 562000
Tetbury Hospital
Malmesbury Road
Tetbury
GL8 8XB
Tel: 01666 502336
Winfield Hospital
Tewkesbury Road
Longford
Gloucester
GL2 9WH
Tel: 01452 331111
Dr Devikumar Acharya
East Surrey Hospital
Canada Avenue
Redhill
RH1 5RH
Tel: 01737 768511
Crawley Hospital
West Green Drive
Crawley
RH11 7DH
Tel: 01293 600300
Horsham Hospital
Hurst Road
Horsham
RH12 2DR
Tel: 01403 227000
Spire Gatwick Park Hospital
Povey Cross Road
Horley
RH6 0BB
Tel: 01293 785511
Dr William J M Kinnear
Nottingham University Hospitals NHS Trust
Queens Medical Centre Campus
Nottingham
NG7 2UH
Tel: 0115 924 9924
Prof P John Rees
Guy's Hospital
Great Maze Pond
London
SE1 9RT
Tel: 020 7188 7188
Consultant Suite
Floor 22
Guy's Hospital
St Thomas Street
London
SE1 9RT
Tel: 020 7188 3739
Dr David A Taylor
Wycombe Hospital
Queen Alexandra Road
High Wycombe
HP11 2TT
Tel: 01494 526161
Amersham Hospital
Whielden Street
Amersham
HP7 0JD
Tel: 01494 434411
BMI The Chiltern Hospital
London Road
Great Missenden
HP16 0EN
Tel: 01494 890890
BMI The Shelburne Hospital
Queen Alexandra Road
High Wycombe
HP11 2TR
Tel: 01494 888700
Dr V Pai Balagopal
Manor Hospital (Walsall)
Moat Road
Walsall
WS2 9PS
Tel: 01922 721172
Spire Little Aston Hospital
Little Aston Hall Drive
Little Aston
Sutton Coldfield
B74 3UP
Tel: 0121 353 2444
West Midlands Hospital
Coleman Hill
Halesowen
B63 2AH
Tel: 01384 560123
Dr Philip Ebden
Singleton Hospital
Sketty Lane
Swansea
SA2 8QA
Tel: 01792 205666
Dr Melissa A Hack
St Woolos Hospital
131 Stow Hill
Newport - Gwent
NP20 4SZ
Tel: 01633 234234
Royal Gwent Hospital
Cardiff Road
Newport - Gwent
NP20 2UB
Tel: 01633 234234
Spire Cardiff Hospital
Croescadarn Road
Pentwyn
Cardiff
CF23 8XL
Tel: 029 2073 5515
Longfield Medical Consulting Rooms
196 Stow Hill
Newport - Gwent
NP20 4HB
Tel: 01633 762020
St Joseph's Hospital
Harding Avenue
Malpas
Newport - Gwent
NP20 6ZE
Tel: 01633 820300
Dr Anthony R H Warley
Salisbury District Hospital
Odstock Road
Salisbury
SP2 8BJ
Tel: 01722 336262
New Hall Hospital
Bodenham
Salisbury
SP5 4EY
Tel: 01722 422333
Dr Chris R Swinburn
Musgrove Park Hospital
Musgrove Park
Taunton
TA1 5DA
Tel: 01823 333444
Nuffield Health Taunton Hospital
Staplegrove Elm
Taunton
TA2 6AN
Tel: 01823 286991
Dr Iain C Gleadhill
Belfast City Hospital
Lisburn Road
Belfast
BT9 7AB
Tel: 028 9032 9241
The Ulster Hospital
Upper Newtownards Road
Dundonald
Belfast
BT16 1RH
Tel: 028 9048 4511
Dr Ian I Coutts
Royal Cornwall Hospital
Treliske
Truro
TR1 3LJ
Tel: 01872 250000
Duchy Hospital
Penventinnie Lane
Treliske
Truro
TR1 3UP
Tel: 01872 226100
Mr Ian W Ormiston
Leicester Royal Infirmary
Infirmary Square
Leicester
LE1 5WW
Tel: 0300 303 1573
Spire Leicester Hospital
Gartree Road
Oadby
Leicester
LE2 2FF
Tel: 0116 272 0888
Nuffield Health Leicester Hospital
Scraptoft Lane
Leicester
LE5 1HY
Tel: 0116 276 9401
Miss Lindsay Winchester
Queen Victoria Hospital
Holtye Road
East Grinstead
RH19 3DZ
Tel: 01342 410210
Kent and Sussex Hospital
Mount Ephraim
Tunbridge Wells
TN4 8AT
Tel: 01892 526111
McIndoe Surgical Centre
Holtye Road
East Grinstead
RH19 3EB
Tel: 01342 330300
Mr Stephen N Robinson
Queen Alexandra Hospital
Southwick Hill Road
Cosham
Portsmouth
PO6 3LY
Tel: 023 9228 6000
St Mary's Hospital
Parkhurst Road
Newport - Isle of Wight
PO30 5TG
Tel: 01983 524081
Salisbury District Hospital
Odstock Road
Salisbury
SP2 8BJ
Tel: 01722 336262
4 Woodpecker Close
Havant
PO9 2SF
Tel: 023 9245 5013
Mr Robert P J Thompson
Highfield House
442 Buxton Road
Stockport
SK2 7JB
Tel: 0161 483 9512
Mrs Anne-Marie Smith
Royal Derby Hospital
Uttoxeter Road
Derby
DE22 3NE
Tel: 01332 340131
Staffordshire Clinic
Jervis House
Church Street
Uttoxeter
ST14 8AF
Tel: 01889 562109
Mr Christopher Gait
8 Church Street
Kidderminster
DY10 2AD
Tel: 01562 751911
Dr Lesley Bennett
Churchill Hospital
Old Road
Headington
Oxford
OX3 7LJ
Tel: 01865 741841/01865 741842
Nuffield Health The Manor Hospital Oxford
Beech Road
Headington
Oxford
OX3 7RP
Tel: 01865 307777
Dr Stuart Packha
Singleton Hospital
Sketty Lane
Swansea
SA2 8QA
Tel: 01792 205666
Sancta Maria Hospital
Ffynone Road
Swansea
SA1 6DF
Tel: 01792 479040
Dr Salah J Matti
Basingstoke and North Hampshire Hospital
Aldermaston Road
Basingstoke
RG24 9NA
Tel: 01256 473202/01256 313636
BMI The Hampshire Clinic
Basing Road
Old Basing
Basingstoke
RG24 7AL
Tel: 01256 357111/01256 314833
Dr Anthony G Arnold
Hull Royal Infirmary
Anlaby Road
Hull
HU3 2JZ
Tel: 01482 328541
Castle Hill Hospital
Castle Hill Road
Cottingham
Hull
HU16 5JQ
Tel: 01482 875875
Spire Hull and East Riding Hospital
Lowfield Road
Anlaby
Hull
HU10 7AZ
Tel: 01482 659471
Dr Simon Crowther
Poole Hospital NHS Foundation Trust
Longfleet Road
Poole
BH15 2JB
Tel: 01202 665511
Victoria Hospital
Victoria Road
Wimborne
BH21 1ER
Tel: 01202 858200
BMI The Harbour Hospital
St Mary's Road
Poole
BH15 2BH
Tel: 01202 244200
Nuffield Health Bournemouth
67 Lansdowne Road
Bournemouth
BH1 1RW
Tel: 01202 291866
Dr Orion P Twentyman
Norfolk and Norwich University Hospital
Colney Lane
Norwich
NR4 7UY
Tel: 01603 286286
Dr Ruth Aldridge
Royal Derby Hospital
Uttoxeter Road
Derby
DE22 3NE
Tel: 01332 340131
Nuffield Health Derby Hospital
Rykneld Road
Littleover
Derby
DE23 7SN
Tel: 01332 540100
Dr Harmesh Moudgil
Princess Royal Hospital
Apley Castle
Telford
TF1 6TF
Tel: 01952 641222
Bridgnorth Hospital
Northgate
Bridgnorth
WV16 4EU
Tel: 01746 762641
Dr Suveer Singh
Chelsea & Westminster Hospital
369 Fulham Road
Chelsea
London
SW10 9NH
Tel: 020 8746 8000
BUPA Cromwell Hospital
Cromwell Road
London
SW5 0TU
Tel: 020 7460 2000
Lister Hospital
Chelsea Bridge Road
London
SW1W 8RH
Tel: 020 7730 7733
Westminster Wing
369 Fulham Road
London
SW10 9NH
Tel: 020 8746 8599
BMI Shirley Oaks Hospital
Poppy Lane
Shirley Oaks Village
Croydon
CR9 8AB
Tel: 020 8655 2255
BMI Chelsfield Park Hospital
Bucks Cross Road
Chelsfield
Orpington
BR6 7RG
Tel: 01689 877855
BMI The Sloane Hospital
125 Albemarle Road
Beckenham
BR3 5HS
Tel: 020 8466 4000
Dr A David Mackay
Good Hope Hospital
Rectory Road
Sutton Coldfield
B75 7RR
Tel: 0121 424 2000
Spire Little Aston Hospital
Little Aston Hall Drive
Little Aston
Sutton Coldfield
B74 3UP
Tel: 0121 353 2444
Dr Johnson T Samuel
Basildon University Hospital
Nethermayne
Basildon
SS16 5NL
Tel: 0845 155 3111
Spire Hartswood Hospital
Eagle Way
Brentwood
CM13 3LE
Tel: 01277 232525
Nuffield Health Brentwood Hospital
Shenfield Road
Brentwood
CM15 8EH
Tel: 01277 695695
Dr Adam S Malin
Royal United Hospital
Bath
Combe Park
Bath
BA1 3NG
Tel: 01225 428331
BMI Bath Clinic
Claverton Down Road
Combe Down
Bath
BA2 7BR
Tel: 01225 835555/01225 838843
Dr David R Baldwin
Nottingham University Hospitals NHS Trust - City Campus
Hucknall Road
Nottingham
NG5 1PB
Tel: 0115 969 1169
BMI The Park Hospital
Sherwood Lodge Drive
Burnt Stump Country Park
Arnold
Nottingham
NG5 8RX
Tel: 0115 966 2000
Dr Himender Makker
North Middlesex University Hospital
Sterling Way
London
N18 1QX
Tel: 020 8887 2000
University College London Hospitals
235 Euston Road
235 Euston Road
London
NW1 2BU
Tel: 0845 155 5000
BMI The Cavell Hospital
Cavell Drive
Uplands Park Road
Enfield
EN2 7PR
Tel: 020 8366 2122
Dr Dan Ornadel
Northwick Park Hospital
Watford Road
Harrow
HA1 3UJ
Tel: 020 8864 3232
BMI The Clementine Churchill Hospital
Sudbury Hill
Harrow
HA1 3RX
Tel: 020 8872 3872
Hospital of St John and St Elizabeth
60 Grove End Road
St Johns Wood
London
NW8 9NH
Tel: 020 7806 4000
Dr Stephen R Thomas
Raigmore Hospital
Old Perth Road
Inverness
IV2 3UJ
Tel: 01463 704000
Dr Phillipe Grunstein
Norfolk and Norwich University Hospital
Colney Lane
Norwich
NR4 7UY
Tel: 01603 286286
Dr Mark Jackson
Princess Royal Hospital
Lewes Road
Haywards Heath
RH16 4EX
Tel: 01444 441881
Nuffield Health Haywards Heath Hospital
Burrell Road
Haywards Heath
RH16 1UD
Tel: 01444 456999
Dr Adrian J R Morris
William Harvey Hospital
Kennington Road
Willesborough
Ashford
Kent
TN24 0LZ
Tel: 01233 633331
Royal Victoria Hospital
Radnor Park Avenue
Folkestone
CT19 5BN
Tel: 01303 850202
Spire St Saviour's Hospital
73 Seabrook Road
Hythe
CT21 5QW
Tel: 01303 265581
Dr John F O'Reilly
University Hospital Aintree
Lower Lane
Liverpool
L9 7AL
Tel: 0151 525 5980
Abbey Sefton Hospital
1 Kenilworth Road
Crosby
Liverpool
L23 3AD
Tel: 0151 257 6700
Spire Fylde Coast Hospital
St Walburgas Road
Blackpool
FY3 8BP
Tel: 01253 394188
Dr Simon Wharton
Nottingham NHS Treatment Centre
Lister Road
Nottingham
NG7 2FT
Tel: 0115 9705800
Dr William Kinnear
Nottingham NHS Treatment Centre
Lister Road
Nottingham
NG7 2FT
Tel: 0115 9705800
Dr Milind Sovani
Nottingham NHS Treatment Centre
Lister Road
Nottingham
NG7 2FT
Tel: 0115 9705800
ResMed Centre for Healthy Sleep
8 Wimpole Street
London
W1G 9SP
Tel: 02071 510 220
ResMed Centre for Healthy Sleep
96 Milton Park
Abingdon
Oxfordshire
OX14 4RY
Tel: 01235 862997
---
SLEEP PROBLEMS INFORMATION
UK HEALTH CENTRES
SELECT A LOCATION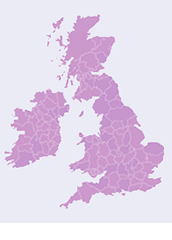 UK Health Centre