Snoring Specialists, Clinics & Hospitals
If you snore and would like to seek professional advice and treatment, contact your GP or book an appointment at a sleep centre/sleep clinic to see a sleep specialist.  There are numerous centres/clinics/hospitals located throughout the UK and they often offer both private and NHS treatment for problem snoring.
Alternatively, complete the form on the right hand side with a brief message describing the problems that you are experiencing. If we represent a clinic or specialist, an advisor will contact you in due course.
Snoring can cause sleep disruption for both you and your family and seeking professional advise and treatment, can dramatically improve your sleeping patterns and have a huge impact on your life. Following a thorough assessment, your specialist may suggest that you make lifestyle changes such as loosing weight or quitting smoking. In more severe cases you may require surgery to treat your snoring problem.
Mr Mike Oko
Harley Street Clinic
ENT at 150 Harley Street
London
W1G 7LQ
Tel: 0203 0753 150
Sleeping Disorders Centre
Bostonian Private Wing
Pilgrim Hospital
Sibsey Road
Boston
PE21 9QS
Tel: 01205 360606
« ADD YOUR CLINIC »

Sleeping Disorders Centre - Tel: 0203 0753 150 / 01205 360606
Harley Street Clinic, ENT at 150 Harley Street, London, W1G 7LQ (Private)
Bostonian Private Wing, Pilgrim Hospital, Sibsey Road, Boston, PE21 9QS (NHS)
The London Bridge Hospital
27 Tooley Street
London
SE1 2PR
Tel: 0845 602 7906/0845 602 4255
The London Bridge Hospital
31 Old Broad Street
London
EC2N 1HT
Tel: 0845 602 7906/0845 602 4255
Solutions 4 Snoring Ltd
Brunel House
Heather Lane
Hathersage
Hope Valley
Derbyshire
S32 1DP
Tel: 0870 720 2180
The Private Clinic
98 Harley Street
London
W1G 7HZ
Tel: 0800 599 9911
The Private Clinic
St.James's Building
79 Oxford Street
Manchester
M1 6EG
Tel: 0800 599 9911
The Private Clinic
173 Kinghtlow Road
Harbourne
Birmingham
B17 8PY
Tel: 0800 599 9911
The Private Clinic
Peeltree Ltd Consulting Rooms
81 Harborne Road
Birmingham
West Midlands
B15 3HG
Tel: 0800 599 9915
The Private Clinic
13 Heriot Row
Edinburgh
EH3 6HP
Tel: 0800 599 9915
The Private Clinic
13A Cathedral Road
Cardiff
South Glamorgan
CF11 9LJ
Tel: 0800 599 9915
The Private Clinic
St Nicholas Building
St Nicholas Street
Newcastle
NE1 1TH
Tel: 0800 599 9915
The Private Clinic
Avenue House
37-38 The Avenue
Southampton
SO17 1XN
Tel: 0800 599 9915
The Private Clinic
Leeds
Airedale House
77-85 Albion Street
LS1 5AP
Tel: 0800 599 9915
The Private Clinic
10 Elmdale Road
Tyndalls Park
Clifton
BS8 1SL
The Private Clinic
Brighton Forum
95 Ditchling Road
Brighton
BN1 4ST
Harrow Healthcare Centre
84-88 Pinner Road
Harrow
Middlesex
HA4 4LF
Tel: 020 8861-5007
Snoring Specialists & Hospitals
Mr J Mike O'Connell
Royal Sussex County Hospital
Eastern Road
Brighton
BN2 5BE
Tel: 01273 696955
Princess Royal Hospital
Lewes Road
Haywards Heath
RH16 4EX
Tel: 01444 441881
Nuffield Health Hospital Brighton
Warren Road
Woodingdean
Brighton
BN2 6DX
Tel: 01273 624488
Nuffield Health Haywards Heath Hospital
Burrell Road
Haywards Heath
RH16 1UD
Tel: 01444 456999
McIndoe Surgical Centre
Holtye Road
East Grinstead
RH19 3EB
Tel: 01342 330300
Spire Gatwick Park Hospital
Povey Cross Road
Horley
RH6 0BB
Tel: 01293 785511
Mr T Narayana Reddy
Stafford Hospital
Weston Road
Stafford
ST16 3SA
Tel: 01785 257731
Cannock Chase Hospital
Brunswick Road
Cannock
WS11 5XY
Tel: 01543 572757
Rowley Hall Hospital
Rowley Park
Stafford
ST17 9AQ
Tel: 01785 223203
Mr Stephen J Wood
Wexham Park Hospital
Wexham Street
Slough
SL2 4HL
Tel: 01753 633000
St Mark's Hospital
St Mark's Road
Maidenhead
SL6 6DU
Tel: 01628 632012
King Edward VII Hospital
Windsor
SL4 3DP
Tel: 01753 860441
BMI The Princess Margaret Hospital
Osborne Road
Windsor
SL4 3SJ
Tel: 01753 743434
Spire Thames Valley Hospital
Wexham Street
Wexham
Slough
SL3 6NH
Tel: 01753 662241
The Bridge Clinic
Oldfield Lodge
Bridge Road
Maidenhead
SL6 8DG
Tel: 01628 760900
Mr Grant Bates
John Radcliffe Hospital
Headley Way
Headington
Oxford
OX3 9DU
Tel: 01865 741166
Nuffield Health The Manor Hospital Oxford
Beech Road
Headington
Oxford
OX3 7RP
Tel: 01865 307777
Mr Jarrod J Homer
Manchester Royal Infirmary
Oxford Road
Manchester
M13 9WL
Tel: 0161 276 1234
The Christie Hospital
Wilmslow Road
Withington
Manchester
M20 4BX
Tel: 0161 446 3000
BMI The Alexandra Hospital
Mill Lane
Cheadle
SK8 2PX
Tel: 0161 428 3656
Consulting Rooms
Elm House
2 Mauldeth Road
Withington
Manchester
M20 4ND
Tel: 0161 434 9715
Mr John C Shotton
Ear Eye and Mouth Unit Maidstone Hospital
Hermitage Lane
Maidstone
ME16 9QQ
Tel: 01622 729000
Kent and Sussex Hospital
Mount Ephraim
Tunbridge Wells
TN4 8AT
Tel: 01892 526111
Crowborough War Memorial Hospital
South View Road
Crowborough
TN6 1HB
Tel: 01892 652284
Spire Tunbridge Wells Hospital
Fordcombe Road
Fordcombe
Tunbridge Wells
TN3 0RD
Tel: 01892 740047
Nuffield Health Tunbridge Wells Hospital
Kingswood Road
Tunbridge Wells
TN2 4UL
Tel: 01892 531111
Mr John Pickles
Luton & Dunstable Hospital
Lewsey Road
Luton
LU4 0DZ
Tel: 0845 1270127
The Elms Medical Practice
5 Stewart Road
Harpenden
AL5 4QA
Tel: 01582 712444
Spire Harpenden Hospital
Ambrose Lane
Harpenden
AL5 4BP
Tel: 01582 763191
Mr Joseph Carlin
BMI Woodlands Hospital
Morton Park Way
Darlington
DL1 4PL
Tel: 01325 341700
Mr Andrew J Parker
Royal Hallamshire Hospital
Glossop Road
Sheffield
S10 2JF
Tel: 0114 271 1900
BMI Thornbury Hospital
312 Fulwood Road
Sheffield
S10 3BR
Tel: 0114 266 1133
Claremont Hospital
401 Sandygate Road
Sheffield
S10 5UB
Tel: 0114 263 0330
Mr Andrew Coatesworth
York Hospital
Wigginton Road
York
YO31 8HE
Tel: 01904 610777/01904 726598
Selby War Memorial Hospital
Doncaster Road
Selby
YO8 9BX
Tel: 01757 702664
Nuffield Health York Hospital
Haxby Road
York
YO31 8TA
Tel: 01904 715000
Mr Philip H J Reece
Torbay Hospital
Lawes Bridge
Torquay
TQ2 7AA
Tel: 01803 614567
Mount Stuart Hospital
St Vincents Road
Torquay
TQ1 4UP
Tel: 01803 313881
Mr Maged Abdelkader
Basildon University Hospital
Nethermayne
Basildon
SS16 5NL
Tel: 0845 155 3111
Southend University Hospital
Prittlewell Chase
Westcliff on Sea
SS0 0RY
Tel: 01702 435555
Basildon Hospital
Nether Mayne
Basildon
SS16 5NL
Tel: 01268-533911
Spire Hartswood Hospital
Eagle Way
Brentwood
CM13 3LE
Tel: 01277 232525
Nuffield Health Brentwood Hospital
Shenfield Road
Brentwood
CM15 8EH
Tel: 01277 695695
Consulting Rooms
117a Harley Street
London
W1G 6AT
Tel: 07803 936747
Prof Nicholas D Stafford
Hull Royal Infirmary
Anlaby Road
Hull
HU3 2JZ
Tel: 01482 328541
Castle Hill Hospital
Castle Hill Road
Cottingham
Hull
HU16 5JQ
Tel: 01482 875875
Spire Hull and East Riding Hospital
Lowfield Road
Anlaby
Hull
HU10 7AZ
Tel: 01482 659471
Mrs Helen Cruickshank
Pinderfields General Hospital
Aberford Road
Wakefield
WF1 4DG
Tel: 0844 811 8110/01924 212138
Clayton Hospital
Northgate
Wakefield
WF1 3JS
Tel: 0844 811 8110
Dewsbury and District Hospital
Halifax Road
Dewsbury
WF13 4HS
Tel: 0844 811 8110
Mr Nicholas J Morgan
West Wales General Hospital
Glangwili
Carmarthen
SA31 2AF
Tel: 01267 235151
Bronglais General Hospital
Caradog Road
Aberystwyth
SY23 1ER
Tel: 01970 623131
BMI Werndale Private Hospital
Bancyfelin
SA33 5NE
Tel: 01267 211500
Mr Salil Nair
Royal Hampshire County Hospital
Romsey Road
Winchester
SO22 5DG
Tel: 01962 863535
Royal South Hants Hospital
Graham Road
Southampton
SO14 OYG
Tel: 023 8063 4288
Andover War Memorial Community Hospital
Charlton Road
Andover
SP10 3LB
Tel: 01264 358811
Nuffield Health Wessex Hospital
Winchester Road
Chandler's Ford
Eastleigh
Southampton
SO53 2DW
Tel: 023 8026 6377
Spire Southampton Hospital
Chalybeate Close
Tremona Road
Southampton
SO16 6UY
Tel: 023 8077 5544
BMI Sarum Road Hospital
Sarum Road
Winchester
SO22 5HA
Tel: 01962 844555
Mr Michael Dilkes
St Bartholomew's Hospital
West Smithfield
London
EC1A 7BE
Tel: 020 7377 7000
Whipps Cross University Hospital
Whipps Cross Road
Leytonstone
London
E11 1NR
Tel: 020 8539 5522
Spire Roding Hospital
Roding Lane South
Redbridge
IG4 5PZ
Tel: 020 8551 1100
Holly House Hospital
High Road
Buckhurst Hill
IG9 5HX
Tel: 020 8505 3311
Hospital of St John and St Elizabeth
60 Grove End Road
St Johns Wood
London
NW8 9NH
Tel: 020 7806 4000
Consulting Rooms
27 Harley Street
London
W1G 9QP
Tel: 020 7806 4034
Mr Amir Hosny
BMI Fawkham Manor Hospital
Manor Lane
Fawkham
Longfield
DA3 8ND
Tel: 01474 879900
BMI Chelsfield Park Hospital
Bucks Cross Road
Chelsfield
Orpington
BR6 7RG
Tel: 01689 877855
BMI The Sloane Hospital
125 Albemarle Road
Beckenham
BR3 5HS
Tel: 020 8466 4000
Mr Virendar L Sharma
The Royal Oldham Hospital
Rochdale Road
Oldham
OL1 2JH
Tel: 0161 624 0420
Lancaster House Consulting Rooms
174 Chamber Road
Oldham
OL8 4BU
Tel: 0161 652 1227
BMI The Highfield Hospital
Manchester Road
Rochdale
OL11 4LZ
Tel: 01706 655121
Mr Andrew M Lale
Yeovil District Hospital
Higher Kingston
Yeovil
BA21 4AT
Tel: 01935 475122
Dorset County Hospital
Williams Avenue
Dorchester
DT1 2JY
Tel: 01305 251150
Yeatman Hospital
Hospital Lane
Sherborne
DT9 3JU
Tel: 01935 813991
Bridport Community Hospital
Hospital Lane
Bridport
DT6 5DR
Tel: 01308 422345
Lyme Community Care Centre
Uplyme Road
Lyme Regis
DT7 3LS
Tel: 01297 445777
BMI Winterbourne Hospital
Herringston Road
Dorchester
DT1 2DR
Tel: 01305 263252
Miss Katherine I Midwinter
Chesterfield Royal Hospital
Calow
Chesterfield S44 5BL
Tel: 01246 277271
Mr B Nirmal Kumar
Royal Albert Edward Infirmary
Wigan Lane
Wigan
WN1 2NN
Tel: 01942 244000
Leigh Infirmary
The Avenue
Leigh
WN7 1HS
Tel: 01942 672333
Thomas Linacre Centre
Parson's Walk
Wigan
WN1 1RU
BMI The Beaumont Hospital
Old Hall Clough
Chorley New Road
Lostock
Bolton
BL6 4LA
Tel: 01204 404404
Euxton Hall Hospital
Wigan Road
Euxton
Chorley
PR7 6DY
Tel: 01257 276261
Kenyon Rooms
7 Kenyon Road
Wigan
WN1 2DN
Tel: 01942 826580
Mr Sherif Habashi
Chase Farm Hospital
The Ridgeway
Enfield
EN2 8JL
Tel: 0845 111 4000/020 8375 2460
North Middlesex University Hospital
Sterling Way
London
N18 1QX
Tel: 020 8887 2000
BMI The Kings Oak Hospital
Chase Farm (North Side)
The Ridgeway
Enfield
EN2 8SD
Tel: 020 8364 5520
BMI The Cavell Hospital
Cavell Drive
Uplands Park Road
Enfield
EN2 7PR
Tel: 020 8366 2122
Mr S James Quinn
Lister Hospital
Coreys Mill Lane
Stevenage
SG1 4AB
Tel: 01438 314333
Queen Elizabeth II Hospital
Howlands
Welwyn Garden City
AL7 4HQ
Tel: 01707 328111
Hertford County Hospital
North Road
Hertford
SG14 1LP
Tel: 01707 328111
Spire Harpenden Hospital
Ambrose Lane
Harpenden
AL5 4BP
Tel: 01582 763191
Pinehill Hospital
Benslow Lane
Hitchin
SG4 9QZ
Tel: 01462 422822
Mr Pradeep Morar
Royal Blackburn Hospital
Haslingden Road
Blackburn
BB2 3HH
Tel: 01254 263555
Burnley General Hospital
Casterton Avenue
Burnley
BB10 2PQ
Tel: 01282 425071
BMI The Beardwood Hospital
Preston New Road
Blackburn
BB2 7AE
Tel: 01254 507607
Abbey Gisburne Park Hospital
Gisburn
BB7 4HX
Tel: 01200 445693
Mr Praveshkumar D Kapoor
Scunthorpe General Hospital
Cliff Gardens
Scunthorpe
DN15 7BH
Tel: 01724 282282
Goole & District Hospital
Woodland Avenue
Goole
DN14 6RX
Tel: 01405 720720
St Hugh's Hospital
Peaks Lane
Grimsby
DN32 9RP
Tel: 01472 251100
Mr Paul Leong
Edith Cavell Hospital
Bretton Gate
Peterborough
PE3 9GZ
Tel: 01733 874000
Fitzwilliam Hospital
Milton Way
South Bretton
Peterborough
PE3 9AQ
Tel: 01733 261717
Linia Cromwell Hospital
82 High Street
Huntingdon
PE29 3DP
Tel: 01480 411411
Mr Mark P J Yardley
Royal Hallamshire Hospital
Glossop Road
Sheffield
S10 2JF
Tel: 0114 271 1900
Sheffield Children's Hospital
Western Bank
Sheffield
S10 2TH
Tel: 0114 271 7000/0114 271 7423
BMI Thornbury Hospital
312 Fulwood Road
Sheffield
S10 3BR
Tel: 0114 266 1133
Claremont Hospital
401 Sandygate Road
Sheffield
S10 5UB
Tel: 0114 263 0330
Mr Matthew Oluwole
City Hospital
Dudley Road
Birmingham
B18 7QH
Tel: 0121 554 3801
Sandwell General Hospital
Lyndon
West Bromwich
B71 4HJ
Tel: 0121 553 1831
BMI Priory Hospital
Priory Road
Edgbaston
Birmingham
B5 7UG
Tel: 0121 440 2323
BMI The Edgbaston Hospital
22 Somerset Road
Edgbaston
Birmingham
B15 2QQ
Tel: 0121 456 2000
West Midlands Hospital
Coleman Hill
Halesowen
B63 2AH
Tel: 01384 560123
Spire Little Aston Hospital
Little Aston Hall Drive
Little Aston
Sutton Coldfield
B74 3UP
Tel: 0121 353 2444
Mr R Stephen A Thomas
Spire Leicester Hospital
Gartree Road
Oadby
Leicester
LE2 2FF
Tel: 0116 272 0888
Nuffield Health Leicester Hospital
Scraptoft Lane
Leicester
LE5 1HY
Tel: 0116 276 9401
Mr Asaad A Hosni
Frimley Park Hospital
Portsmouth Road
Frimley
Camberley
GU16 5UJ
Tel: 01276 604604/01276 604628
Parkside Suite
Frimley Park Hospital
Portsmouth Road
Frimley
Camberley
GU16 5UJ
Tel: 01276 604604
Spire Clare Park Hospital
Crondall Lane
Crondall
Farnham
GU10 5XX
Tel: 01252 850216
Mr Colin Wallace
BUPA Cromwell Hospital
Cromwell Road
London
SW5 0TU
Tel: 020 7460 2000
Mr Art Connolly
Lincoln County Hospital
Greetwell Road
Lincoln
LN2 5QY
Tel: 01522 512512
Grantham and District Hospital
101 Manthorpe Road
Grantham
NG31 8DG
Tel: 01476 565232
BMI Hospital Lincoln
Nettleham Road
Lincoln
LN2 1QU
Tel: 01522 578000
Mrs Maren Gaukroger
Barnet Hospital
Wellhouse Lane
Barnet
EN5 3DJ
Tel: 0845 111 4000
Edgware Community Hospital
Edgware
HA8 0AD
Tel: 020 8952 2381
Mr Samuel J Hall
Craigavon Area Hospital
68 Lurgan Road
Portadown
Craigavon
BT63 5QQ
Tel: 028 3833 4444
South Tyrone Hospital
Dungannon
BT71 4AU
Tel: 028 8772 2821/028 877 13502
Armagh Community Hospital
Tower Hill
Armagh
BT61 9DP
Tel: 028 3752 2281
Consulting Rooms
19 Lisburn Road
Moira
Craigavon
BT67 0JR
Hillsborough Private Clinic
2 Main Street
Hillsborough
BT28 6EA
Tel: 028 9268 8899
Mr Mehdi Motamed
Fairfield General Hospital
Rochdale Old Road
Bury
BL9 7TD
Tel: 0161 764 6081
The Royal Oldham Hospital
Rochdale Road
Oldham
OL1 2JH
Tel: 0161 624 0420
BMI The Alexandra Hospital
Mill Lane
Cheadle
SK8 2PX
Tel: 0161 428 3656
BMI The Highfield Hospital
Manchester Road
Rochdale
OL11 4LZ
Tel: 01706 655121
Spire Manchester Hospital
Russell Road
Whalley Range
Manchester
M16 8AJ
Tel: 0161 226 0112
Mr Hesham Kaddour
Queen's Hospital
Rom Valley Way
Romford
RM7 0AG
Tel: 01708 435000
Spire Hartswood Hospital
Eagle Way
Brentwood
CM13 3LE
Tel: 01277 232525
Spire Roding Hospital
Roding Lane South
Redbridge
IG4 5PZ
Tel: 020 8551 1100
Nuffield Health Brentwood Hospital
Shenfield Road
Brentwood
CM15 8EH
Tel: 01277 695695
Mr Venkat R Srinivasan
Arrowe Park Hospital
Arrowe Park Road
Upton
Wirral
CH49 5PE
Tel: 0151 678 5111
Spire Murrayfield Hospita
Holmwood Drive
Thingwall
Wirral
CH61 1AU
Tel: 0845 600 2110
Mr Deepak Gupta
Great Western Hospital
Marlborough Road
Swindon
SN3 6BB
Tel: 01793 604020
BMI Ridgeway Hospital
Moormead Road
Wroughton
Swindon
SN4 9DD
Tel: 01793 814848
Prof Ramindar S Dhillon
Northwick Park Hospital
Watford Road
Harrow
HA1 3UJ
Tel: 020 8864 3232
The Princess Grace Hospital
42-52 Nottingham Place
London
W1U 5NY
Tel: 020 7486 1234
BMI The Clementine Churchill Hospital
Sudbury Hill
Harrow
HA1 3RX
Tel: 020 8872 3872
Mr Douglas G Keay
Stirling Royal Infirmary
Livilands
Stirling
FK8 2AU
Tel: 01786 434000
Falkirk and District Royal Infirmary
Major's Loan
Falkirk
FK1 5QE
Tel: 01324 624000
Abbey Kings Park Hospital
Polmaise Road
Stirling
FK7 9JH
Tel: 01786 451669
Mr Junaid Hanif
Norfolk and Norwich University Hospital
Colney Lane
Norwich
NR4 7UY
Tel: 01603 286286
James Paget University Hospital
Lowestoft Road
Gorleston
Great Yarmouth
NR31 6LA
Tel: 01493 452452
Spire Norwich Hospital
Old Watton Road
Colney
Norwich
NR4 7TD
Tel: 01603 456181
Mr Gary J McKee
Royal Victoria Hospital
Grosvenor Road
Belfast
BT12 6BA
Tel: 028 9024 0503
Lagan Valley Hospital
39 Hillsborough Road
Lisburn
BT28 1JP
Tel: 028 9266 5141
Hillsborough Private Clinic
2 Main Street
Hillsborough
BT28 6EA
Tel: 028 9268 8899
Ulster Independent Clinic
Stranmillis Road
Belfast
BT9 5JH
Tel: 028 9066 1212
Mr Dennis I Choa
Royal National Throat
Nose & Ear Hospital
330 Gray's Inn Road
London
WC1X 8DA
Tel: 020 7915 1300
Whittington Hospital
Magdala Avenue
London
N19 5NF
Tel: 020 7272 3070
London Otological Centre
66 New Cavendish Street
London
W1G 8TD
Tel: 020 7637 5111
Prof G John Gibson
Freeman Hospital
Freeman Road
High Heaton
Newcastle upon Tyne
NE7 7DN
Tel: 0191 233 6161
Dr John E S White
York Hospital
Wigginton Road
York
YO31 8HE
Tel: 01904 610777/01904 725605
Prof Janet Wilson
Freeman Hospital
Freeman Road
High Heaton
Newcastle upon Tyne
NE7 7DN
Tel: 0191 233 6161
Nuffield Health Newcastle upon Tyne Hospital
Clayton Road
Jesmond
Newcastle upon Tyne
NE2 1JP
Tel: 0191 281 6131
Mr John C Chadwick
Royal Shrewsbury Hospital
Mytton Oak Road
Shrewsbury
SY3 8XQ
Tel: 01743 261000
Mr Yousuf Salee
Whiston Hospital
Whiston
Prescot
L35 5DR
Tel: 0151 426 1600
Spire Manchester Hospital
Russell Road
Whalley Range
Manchester
M16 8AJ
Tel: 0161 226 0112
BMI The Alexandra Hospital
Mill Lane
Cheadle
SK8 2PX
Tel: 0161 428 3656
Fairfield Independent Hospital
Crank
St Helens
WA11 7RS
Tel: 01744 739311
Mr Abdul H H Al-Jassi
University Hospital Aintree
Lower Lane
Liverpool
L9 7AL
Tel: 0151 525 5980
Mr David Morgan
Birmingham Heartlands Hospital
Bordesley Green East
Birmingham
B9 5SS
Tel: 0121 424 2000
Solihull Hospital
Lode Lane
Solihull
B91 2JL
Tel: 0121 424 2000/0121 424 4536
Good Hope Hospital
Rectory Road
Sutton Coldfield
B75 7RR
Tel: 0121 424 9379
BMI The Edgbaston Hospital
22 Somerset Road
Edgbaston
Birmingham
B15 2QQ
Tel: 0121 456 2000
Spire Little Aston Hospital
Little Aston Hall Drive
Little Aston
Sutton Coldfield
B74 3UP
Tel: 0121 353 2444
Spire Parkway Hospital
1 Damson Parkway
Solihull
B91 2PP
Tel: 0121 704 1451
Mrs Ratnamala Kayarkar
Clayton Hospital
Northgate
Wakefield
WF1 3JS
Tel: 0844 811 8110/ 01924 214141
Pinderfields General Hospital
Aberford Road
Wakefield
WF1 4DG
Tel: 0844 811 8110
Spire Methley Park Hospital
Methley Lane
Methley
Leeds
LS26 9 HG
Tel: 01977 518518
Spire Longlands Consulting Rooms
Longlands
Cullingworth Street
Dewsbury
WF13 4AN
Tel: 01924 410610
Mr Daniel G O'Sullivan
Arrowe Park Hospital
Arrowe Park Road
Upton
Wirral
CH49 5PE
Tel: 0151 678 5111
Clatterbridge Hospital
Bebington
Wirral
CH63 4JY
Tel: 0151 334 4000
Ellesmere Port Hospital
114 Chester Road
Ellesmere Port
Wirral
CH65 6FG
Tel: 01244 362986
Spire Murrayfield Hospital
Holmwood Drive
Thingwall
Wirral
CH61 1AU
Tel: 0845 600 2110
Mr Krishna T V Reddy
Warrington Hospital
Lovely Lane
Warrington
WA5 1QG
Tel: 01925 635911
Halton General Hospital
Hospital Way
Runcorn
WA7 2DA
Tel: 01928 714567
Spire Cheshire Hospital
Fir Tree Close
Stretton
Warrington
WA4 4LU
Tel: 01925 265000
Mr Brian J O'Reilly
Basildon University Hospital
Nethermayne
Basildon
SS16 5NL
Tel: 0845 155 3111
Mr Andrew Dickenson
Royal Derby Hospital
Uttoxeter Road
Derby
DE22 3NE
Tel: 01332 340131
Nuffield Health Derby Hospital
Rykneld Road
Littleover
Derby
DE23 7SN
Tel: 01332 540100
Mr Christopher Pearson
Gosport War Memorial Hospital
Bury Road
Gosport
PO12 3PW
Tel: 023 9252 4611
Queen Alexandra Hospital
Southwick Hill Road
Cosham
Portsmouth
PO6 3LY
Tel: 023 9228 6000/023 9228 6766
Whiteley Surgery
Yew Tree Clinic
Yew Tree Drive
Fareham
PO15 7LB
Tel: 01489 881982
Spire Portsmouth Hospital
Bartons Road
Havant
PO9 5NP
Tel: 023 9245 6000
Mr Andrew C Swift
University Hospital Aintree
Lower Lane
Liverpool
L9 7AL
Tel: 0151 525 5980
Alder Hey Children's Hospital
Eaton Road
West Derby
Liverpool
L2 2AP
Tel: 0151 228 4811
Spire Liverpool Hospital
57 Greenbank Road
Liverpool
L18 1HQ
Tel: 0151 733 7123
Abbey Sefton Hospital
1 Kenilworth Road
Crosby
Liverpool
L23 3AD
Tel: 0151 257 6700
Mr Stephen Powell
St George's Hospital
Blackshaw Road
Tooting
London
SW17 0QT
Tel: 020 8672 1255/020 8725 1251
King's College Hospital
Denmark Hill
London
SE5 9RS
Tel: 020 3299 9000
Consulting Rooms
2a Barham Road
Wimbledon
London
SW20 0EU
Tel: 020 8946 3064
Mr Mike Pringle
Queen Alexandra Hospital
Southwick Hill Road
Cosham
Portsmouth
PO6 3LY
Tel: 023 9228 6000/023 9228 6766
Southampton General Hospital
Tremona Road
Shirley
Southampton
SO16 6YD
Tel: 023 8077 7222
Spire Portsmouth Hospital
Bartons Road
Havant
PO9 5NP
Tel: 023 9245 6000
Mr Adrian C Thompson
Queen's Hospital Burton
Belvedere Road
Burton on Trent
DE13 0RB
Tel: 01283 566333
Nuffield Health Derby Hospital
Rykneld Road
Littleover
Derby
DE23 7SN
Tel: 01332 540100
Burton Clinic
Queen's Hospital Burton
Belvedere Road
Burton on Trent
DE13 0RB
Tel: 01283 566333
Mr Hugh R Cable
Warwick Hospital
Lakin Road
Warwick
CV34 5BW
Tel: 01926 495321
Nuffield Health Warwickshire Hospital
The Chase
Old Milverton Lane
Leamington Spa
CV32 6RW
Tel: 01926 427971
Mr Michael Oko
Pilgrim Hospital
Sibsey Road
Boston
PE21 9QS
Tel: 01205 364801
Skegness & District Hospital
Dorothy Avenue
Skegness
PE25 2BS
Tel: 01754 762401
Bostonian Wing Pilgrim Hospital
Pilgrim Hospital
Sibsey Road
Boston
PE21 9QS
Tel: 01205 360606
Mr Michael W J Armstrong
Royal Infirmary of Edinburgh
51 Little France Crescent
Old Dalkeith Road
Edinburgh
EH16 4SA
Tel: 0131 536 1000
Borders General Hospital
Melrose
TD6 9BS
Tel: 01896 826000
Spire Murrayfield Hospital
122 Corstophine Road
Edinburgh
EH12 6UD
Tel: 0131 334 0363
Mr Eslam Z E Osman
University Hospital Aintree
Lower Lane
Liverpool
L9 7AL
Tel: 0151 525 5980
Mr Robert A Evans
Princess of Wales Hospital
Coity Road
Bridgend
CF31 1RQ
Tel: 01656 752752
Bridgend Clinic
Princess of Wales Hospital
Coity Road
Bridgend
CF31 1RQ
Tel: 01656 752100
Mr Kemal Bevan
Crawley Hospital
West Green Drive
Crawley
RH11 7DH
Tel: 01293 600300
Horsham Hospital
Hurst Road
Horsham
RH12 2DR
Tel: 01403 227000
East Surrey Hospital
Canada Avenue
Redhill
RH1 5RH
Tel: 01737 768511
Spire Gatwick Park Hospital
Povey Cross Road
Horley
RH6 0BB
Tel: 01293 785511
Dr Simon Ash
Whipps Cross University Hospital
Whipps Cross Road
Leytonstone
London
E11 1NR
Tel: 020 8539 5522
Holly House Hospital
High Road
Buckhurst Hill
IG9 5HX
Tel: 020 8505 3311
Hospital of St John and St Elizabeth
60 Grove End Road
St Johns Wood
London
NW8 9NH
Tel: 020 7806 4000
Mr Victor P Crow
Hillingdon Hospital
Pield Heath Road
Uxbridge
UB8 3NN
Tel: 01895 238282
Northwick Park Hospital
Watford Road
Harrow
HA1 3UJ
Tel: 020 8864 3232
Royal London Hospital
Whitechapel
London
E1 1BB
Tel: 020 7377 7000
Hillingdon Hospital
Pield Heath Road
Uxbridge
UB8 3NN
Tel: 01895 238282
Harrow Healthcare Centre
84 - 88 Pinner Road
Harrow
HA1 4LF
Tel: 020 8861 1221
Mr Nicholas G Flower
Princess Alexandra Hospital
Hamstel Road
Harlow
CM20 1QX
Tel: 01279 444455
Herts & Essex General Hospital
Haymeads Lane
Bishop's Stortford
CM23 5JH
Tel: 01279 655191
Rivers Hospital
Thomas Rivers Medical Centre
High Wych Road
Sawbridgeworth
CM21 0HH
Tel: 01279 600282
Holly House Hospital
High Road
Buckhurst Hill
IG9 5HX
Tel: 020 8505 3311
Spire Roding Hospital
Roding Lane South
Redbridge
IG4 5PZ
Tel: 020 8551 1100
Mr David M Thomas
Cheltenham General Hospital
Sandford Road
Cheltenham
GL53 7AN
Tel: 08454 222222
Gloucestershire Royal Hospital
Great Western Road
Gloucester
GL1 3NN
Tel: 08454 222222
Moreton District Hospital
Moreton in Marsh
GL56 0BS
Tel: 01608 650456
Moore Cottage Hospital
Bourton on the Water
GL54 2AZ
Tel: 01451 820228
Nuffield Health Cheltenham Hospital
Hatherley Lane
Cheltenham
GL51 6SY
Tel: 01242 246500
Winfield Hospital
Tewkesbury Road
Longford
Gloucester
GL2 9WH
Tel: 01452 331111
Mr Samuel Ajulo
Pontefract General Infirmary
Friarwood Lane
Pontefract
WF8 1PL
Tel: 0844 811 8110
Clayton Hospital
Northgate
Wakefield
WF1 3JS
Tel: 0844 811 8110
Pinderfields General Hospital
Aberford Road
Wakefield
WF1 4DG
Tel: 0844 811 8110/01924 212138
South Elmsall Outpatients Clinic
Little Lane
Wakefield
WF9 2NJ
Tel: 01977 465300
Spire Methley Park Hospital
Methley Lane
Methley
Leeds
LS26 9 HG
Tel: 01977 518518
Mr Joe Marais
Northwick Park Hospital
Watford Road
Harrow
HA1 3UJ
Tel: 020 8864 3232
Hillingdon Hospital
Pield Heath Road
Uxbridge
UB8 3NN
Tel: 01895 238282
BMI The Clementine Churchill Hospital
Sudbury Hill
Harrow
HA1 3RX
Tel: 020 8872 3872
BMI Bishops Wood Hospital
Rickmansworth Road
Northwood
HA6 2JW
Tel: 01923 835814
Mr Richard S Williams
Ysbyty Gwynedd
Penrhosgarnedd
Bangor - Gwynedd
LL57 2PW
Tel: 01248 384384
Mr Bhik Kotecha
Royal National Throat
Nose & Ear Hospital
330 Gray's Inn Road
London
WC1X 8DA
Tel: 020 7915 1300
Royal Free Hospital
Pond Street
London
NW3 2QG
Tel: 020 7794 0500
Queen's Hospital
Rom Valley Way
Romford
RM7 0AG
Tel: 01708 435000
Spire Hartswood Hospital
Eagle Way
Brentwood
CM13 3LE
Tel: 01277 232525
Nuffield Health Brentwood Hospital
Shenfield Road
Brentwood
CM15 8EH
Tel: 01277 695695
Spire Roding Hospital
Roding Lane South
Redbridge
IG4 5PZ
Tel: 020 8551 1100
Harley Street ENT Clinic
109 Harley Street
London
W1G 6AN
Tel: 020 7486 7052
Mr Amerjit Singh
Southend University Hospital
Prittlewell Chase
Westcliff on Sea
SS0 0RY
Tel: 01702 435555
Dr Michael Polkey
Royal Brompton Hospital
Sydney Street
London
SW3 6NP
Tel: 020 7352 8121/020 7351 8058
Royal Brompton Hospital
Royal Brompton Hospital
Sydney Street
London
SW3 6NP
Tel: 020 7352 8121
Mr Anil Banerjee
Leicester Royal Infirmary
Infirmary Square
Leicester
LE1 5WW
Tel: 0300 303 1573
Market Harborough & District Hospital
Coventry Road
Market Harborough
LE16 9DD
Tel: 01858 410500
Hinckley & District Hospital
Mount Road
Hinckley
LE10 1AG
Tel: 01455 441800
Spire Leicester Hospital
Gartree Road
Oadby
Leicester
LE2 2FF
Tel: 0116 272 0888
Nuffield Health Leicester Hospital
Scraptoft Lane
Leicester
LE5 1HY
Tel: 0116 276 9401
Mr Michael Saunders
Bristol Royal Hospital for Children
Upper Maudlin Street
Bristol
BS2 8BJ
Tel: 0117 927 6998
St Michael's Hospital
Southwell Street
Bristol
BS2 8EG
Tel: 0117 921 5411
Spire Bristol Hospital
The Glen
Redland Hill
Durdham Down
Bristol
BS6 6UT
Tel: 0117 973 2562
Nuffield Health Bristol Hospital
Upper Byron Place
Clifton
Bristol
BS8 1JU
Tel: 0117 987 2727
Mr Jon E Osborne
Glan Clwyd Hospital
Bodelwyddan
Rhyl
LL18 5UJ
Tel: 01745 583910
Mr Peter M G Grimaldi
St Mary's Hospital
Parkhurst Road
Newport - Isle of Wight
PO30 5TG
Tel: 01983 524081
Tyne Hall
Bembridge PO35 5NH
Tel: 01983 872305
Mr John R M Moore
Queen Elizabeth Hospital (Birmingham)
Edgbaston
Birmingham
B15 2TH
Tel: 0121 472 1311
Birmingham Children's Hospital
Steelhouse Lane
Birmingham
B4 6NH
Tel: 0121 333 9999
University Hospital Birmingham - Selly Oak
Raddlebarn Road
Birmingham
B29 6JD
Tel: 0121 627 1627/0121 627 8492
BMI Priory Hospital
Priory Road
Edgbaston
Birmingham
B5 7UG
Tel: 0121 440 2323
BMI The Droitwich Spa Hospital
St Andrew's Road
Droitwich
WR9 8DN
Tel: 01905 793333
Mr A Christopher John
St Helier Hospital
Wrythe Lane
Carshalton
SM5 1AA
Tel: 020 8296 2000
Queen Mary's Hospital for Children
St Helier Hospital
Carshalton
SM5 1AA
Tel: 020 8296 2000

Nelson Hospital
Kingston Road
Merton
London
SW20 8DB
Tel: 020 8296 3795
Parkside Hospital
53 Parkside
Wimbledon
London
SW19 5NX
Tel: 020 8971 8000
St Anthony's Hospital
London Road
North Cheam
SM3 9DW
Tel: 020 8337 6691
Mr Amged El-Hawrani
Queen's Hospital Burton
Belvedere Road
Burton on Trent
DE13 0RB
Tel: 01283 566333
Samuel Johnson Community Hospital
Trent Valley Road
Lichfield
WS13 6EF
Tel: 01543 412900
Burton Clinic
Queen's Hospital Burton
Belvedere Road
Burton on Trent
DE13 0RB
Tel: 01283 56633
Spire Little Aston Hospital
Little Aston Hall Drive
Little Aston
Sutton Coldfield
B74 3UP
Tel: 0121 353 2444
Mr Khalid Ghufoor
St Bartholomew's Hospital
West Smithfield
London
EC1A 7BE
Tel: 020 7377 7000
The Princess Grace Hospital
42-52 Nottingham Place
London
W1U 5NY
Tel: 020 7486 1234
BMI The London Independent Hospital
1 Beaumont Square
Stepney Green
London
E1 4NL
Tel: 020 7780 2400
55 Harley Street
London
W1G 8QR
Tel: 020 7580 2426
Mr Douglas A Boyd
Calderdale Royal Hospital
Salterhebble
Halifax
HX3 0PW
Tel: 01422 357171
Huddersfield Royal Infirmary
Lindley
Huddersfield
HD3 3EA
Tel: 01484 342000
Westwood Park
Cooper Lane
Bradford
BD6 3NL
Tel: 01274 425990
Spire Elland Hospital
Elland Lane
Elland
HX5 9EB
Tel: 01422 324000
BMI Hospital Huddersfield
Birkby Hall Road
Huddersfield
HD2 2BL
Tel: 01484 533131
Mr Michael C Frampton
Luton & Dunstable Hospital
Lewsey Road
Luton
LU4 0DZ
Tel: 0845 1270127
BMI The Manor Hospital
Church End
Biddenham
Bedford MK40 4AW
Tel: 01234 364252/01234 822181
Mr Anshul Sama
Nottingham University Hospitals NHS Trust
Queens Medical Centre Campus
Nottingham
NG7 2UH
Tel: 0115 924 9924
BMI The Park Hospital
Sherwood Lodge Drive
Burnt Stump Country Park
Arnold
Nottingham
NG5 8RX
Tel: 0115 966 2000
Nottingham Woodthorpe Hospital
748 Mansfield Road
Woodthorpe
Nottingham
NG5 3FZ
Tel: 0115 920 9209
Mr Andrew Meredith
Conquest Hospital
The Ridge
St Leonards on Sea
Hastings
TN37 7RD
Tel: 01424 755255
Spire Sussex Hospital
The Ridge
St Leonards on Sea TN37 7RE
Tel: 01424 757400
Flowers Green House
Church Road
Herstmonceux BN27 1RL
Tel: 01424 757400
Benenden Hospital
Goddards Green Road
Benenden TN17 4AX
Tel: 01580 240333/01580 240338
Mrs Lucy-Anne C Hicklin
Mayday University Hospital
Mayday Road
Croydon
CR7 7YE
Tel: 020 8401 3000
St George's Hospital
Blackshaw Road
Tooting
London
SW17 0QT
Tel: 020 8672 1255
BMI Shirley Oaks Hospital
Poppy Lane
Shirley Oaks Village
Croydon
CR9 8AB
Tel: 020 8655 2255
The Snoring Clinic
88a Thurleigh Road
London
SW12 8TT
Tel: 020 8675 4490
Mr Nimesh N Patel
Southampton General Hospital
Tremona Road
Shirley
Southampton
SO16 6YD
Tel: 023 8077 7222
Lymington Hospital
Wellworthy Road
Lymington
SO41 8QD
Tel: 01590 663000
BMI Sarum Road Hospital
Sarum Road
Winchester
SO22 5HA
Tel: 01962 844555
Nuffield Health Wessex Hospital
Winchester Road
Chandler's Ford
Eastleigh
Southampton
SO53 2DW
Tel: 023 8026 6377
Dr Simon Wharton
Nottingham NHS Treatment Centre
Lister Road
Nottingham
NG7 2FT
Tel: 0115 9705800
Dr William Kinnear
Nottingham NHS Treatment Centre
Lister Road
Nottingham
NG7 2FT
Tel: 0115 9705800
Dr Milind Sovani
Nottingham NHS Treatment Centre
Lister Road
Nottingham
NG7 2FT
Tel: 0115 9705800
---
SLEEP PROBLEMS INFORMATION
UK HEALTH CENTRES
SELECT A LOCATION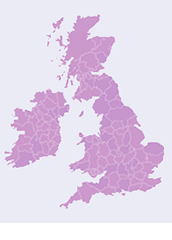 UK Health Centre