Fertility Clinics in Bath
If you are considering fertility treatment because you have struggled to conceive or you or your partner are infertile, or if you are a same sex couple wanting to have a baby, there are a number of options available through the NHS and/or through private funding at fertility clinics in Bath.
If you would like to book a consultation (many clinics offer free initial consultations) to discuss your ferility treatment options at a clinic in Bath, contact the clinic direct. Treatment options include:
Gamete Intra-Fallopian Transfer (GIFT)
In vitro maturation (IVM)
Surrogacy
Surgery
Please also contact us if you would like further information about egg donation/edd donors or sperm donation/sperm donors.
Fertility Clinics Bath
Roman Way
Bath Business Park
Peasedown St John
Bath
BA2 8SG
Tel: 01761 43446
Bath is a city of great cultural and historical significance, picturesquely situated amongst beautiful green countryside and with its characteristic architecture and aesthetic, it provides a relaxing and idyllic location for treatment. The city is also conveniently located between a number of other nearby locations like Bristol, and is easily accessed by rail, bus, or car. The Bath Fertility Centre at the Royal United Hospital offers an opportunity to receive treatment in this wonderful location. Fertility investigations and treatments are always stressful and emotionally trying to say the least, but receiving your care in amiable surroundings and in expert hands goes a long way towards easing some of that anxiety. The centre offers the latest diagnostic and treatment facilities, including techniques like IVF, ICSI, and insemination using your genetic material or that of donors. Intrauterine and donor insemination can be performed with fertility drug stimulation and without, depending on your individual condition and whether or not you might benefit from such an approach.
---
FERTILITY INFORMATION
UK HEALTH CENTRES
SELECT A LOCATION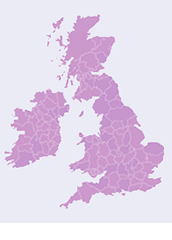 UK Health Centre