Fertility Clinics in Birmingham
If you are considering fertility treatment because you have struggled to conceive or you or your partner are infertile, or if you are a same sex couple wanting to have a baby, there are a number of options available through the NHS and/or through private funding at fertility clinics in Birmingham.
If you would like to book a consultation (many clinics offer free initial consultations) to discuss your ferility treatment options at a clinic in Birmingham, contact the clinic direct. Treatment options include:
Gamete Intra-Fallopian Transfer (GIFT)
In vitro maturation (IVM)
Surrogacy
Surgery
Please also contact us if you would like further information about egg donation/edd donors or sperm donation/sperm donors.
Fertility Clinics Birmingham
(Heart of England NHS Foundation Trust)
Birmingham Laboratory
Bordesley Green East
Birmingham
UK
B9 5ST
Tel:

Assisted Conception Unit
Birmingham Women's Hospital
Edgbaston
Birmingham
UK
B15 2TG
Tel: 0121 627 2700
Birmingham is the UK's second largest city and boasts a large and thriving population made up of all manner of people from all over the world. The Birmingham Women's Hospital was originally founded to provide women of such diverse cultural and ethnic backgrounds with access to a specialist service that meets all their needs, of which fertility treatments are extremely important. The hospital offers ICSI and IVF treatments as well as insemination options for couples struggling to get pregnant. Each treatment will be offered as and when needed, so you can expect only the best tailor made procedures that address your fertility issues effectively and conveniently. Sperm, egg, and embryo donors are all recruited at the centre particularly for the treatment of couples who need such donations to be able to go ahead with further fertility treatments and the like. You are also offered a chance to have embryos generated from fertility treatments assessed for hereditary diseases and/or genetic defects, meaning that you have an unprecedented ability to ensure the health of your future child in his regard. The two methods by which this remarkable end is achieved are preimplantation genetic diagnosis and preimplantation genetic screening, both ideal for people with a family history of, for example, susceptibility to breast cancer.
The Fertility Centre
Priory Road
Edgbaston
Birmingham
West Midlands
UK
B5 7UG
Tel: 0121 446 1501
Birmingham's Edgbaston is a picturesque area y the city's prestigious University and its neighbouring institutions. The Priory Hospital provides such effective and convenient treatments as IVF and ICSI. IVF, also known as in vitro fertilisation, is an ever evolving method that grants couples facing difficulty in conceiving with the opportunity to get pregnant despite fertility troubles. ICSI is an adjusted form of IVF that is often used, particularly where standard IVF hasn't been able to result in conception. Where sperm are defective in terms of their motility, morphology, or number, ICSI can vastly improve your chances of fertilising an egg , and can be successful where conventional IVF and other fertility treatments have not. Both ICSI and IVF offered by the Priory Hospital are also available with donor eggs, sperm, and embryos, meaning that in instances where your or your partners sex cells aren't enough for a successful conception, the donor process is readily available for use at your discretion. Storage services are available, including those for cancer patients about to undergo radio- or chemotherapy and want to have a reserve of semen or eggs in case they are rendered infertile by the treatment.
---
FERTILITY INFORMATION
UK HEALTH CENTRES
SELECT A LOCATION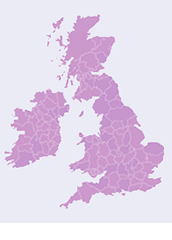 UK Health Centre