Fertility Clinics in Brentwood
If you are considering fertility treatment because you have struggled to conceive or you or your partner are infertile, or if you are a same sex couple wanting to have a baby, there are a number of options available through the NHS and/or through private funding at fertility clinics in Brentwood.
If you would like to book a consultation (many clinics offer free initial consultations) to discuss your ferility treatment options at a clinic in Brentwood, contact the clinic direct. Treatment options include:
Gamete Intra-Fallopian Transfer (GIFT)
In vitro maturation (IVM)
Surrogacy
Surgery
Please also contact us if you would like further information about egg donation/edd donors or sperm donation/sperm donors.
Fertility Clinics Brentwood
The Essex Nuffield Hospital
Shenfield Road
Brentwood
Essex
UK
CM15 8EH
Tel: 01277 695 680
Essex is home to the Brentwood Fertility Centre within The Essex Nuffield Hospital. Such a position renders the service easily accessible to anyone in the South East by car or train, and with the quality for which the Nuffield service is known so accessible, it's not surprising that the centre sees many patients come and go on a regular basis. Private treatments as offered by the Brentwood have many advantages over traditional NHS treatments, particularly in the lack of lengthy waiting lists and the limitations that local trusts can have on how many treatment cycles and what treatments are available. At the Brentwood the most highly sought after treatments are offered, including in vitro fertilisation and intra-cytoplasmic sperm injection, known as IVF and ICSI respectively. These treatments are a great opportunity to many couples who have suffered due to their inability to conceive, and haven't had much success with other forms of treatments like artificial insemination (also on offer at the Brentwood). IVF treatments conducted by the Brentwood in women under the age of 35 are in line with the HFEA's national live birth average, indicating a nationally recognised standard of success for the treatment. Storage facilities are provided by the Brentwood as well, which can be invaluable for patients undergoing treatments like chemotherapy and radiotherapy for cancer as a common side effect of these is infertility.
---
FERTILITY INFORMATION
UK HEALTH CENTRES
SELECT A LOCATION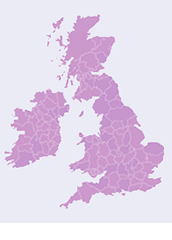 UK Health Centre