Fertility Clinics in Brighton
If you are considering fertility treatment because you have struggled to conceive or you or your partner are infertile, or if you are a same sex couple wanting to have a baby, there are a number of options available through the NHS and/or through private funding at fertility clinics in Brighton.
If you would like to book a consultation (many clinics offer free initial consultations) to discuss your ferility treatment options at a clinic in Brighton, contact the clinic direct. Treatment options include:
Gamete Intra-Fallopian Transfer (GIFT)
In vitro maturation (IVM)
Surrogacy
Surgery
Please also contact us if you would like further information about egg donation/edd donors or sperm donation/sperm donors.
Fertility Clinics Brighton
The Agora
Ellen Street
Brighton
Brighton & Hove
UK
BN3 3LN
Tel: 01273 720 362
Looking for fertility treatments in Brighton & Hove? Then The Agora Gynaecology and Fertility Centre is a superb one stop shop for a whole host of infertility treatments that are in line with national averages and fully approved and accredited by the HFEA. Treatments include the famous IVF technique (in vitro fertilisation), which involves the fertilisation of an egg by sperm in a lab environment to form an embryo that will be implanted in your uterus and hopefully carried through to term. The ICSI procedure (intra-cytoplasmic sperm injection) is a refinement of IVF that increases its chances of success, and is also offered at The Agora Centre. ICSI involves directly introducing a sperm cell to an egg, which is a great way to bypass male infertility and improve your chances of conception. Alternative techniques are of course also provided by The Agora, including the increasingly successful intra-uterine insemination technique of artificial insemination, which improves the chances of a successful fertilisation by introducing semen into the uterus while eggs are present. Donor insemination is also an invaluable offering at the centre.
Brighton Fertility Associates
Olivier House
18 Marine Parade
Brighton
BN2 1TL
Tel: 01273 620165
BFA is a donor sperm ban , sperm storage facility for medical or personal use, and can provide semen analysis for fertility assessment. We are recruiting donors from all walks of life and aim to provide the best quality information about UK donors. This is essential for children to make sense of their heritage and for the parents-to-be.
---
FERTILITY INFORMATION
UK HEALTH CENTRES
SELECT A LOCATION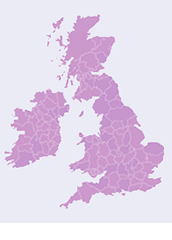 UK Health Centre