Bourn Hall Clinic
There are various types of fertility treatments and the contact telephone number and address for Bourn Hall Clinic, can be found below.
If you would like to find out if you are suitable for fertility treatment or information about a particular procedure or treatment, contact a local clinic.
Bourn Hall Clinic
Bourn Hall Clinic
Bourn
Cambridge
UK
CB23 2TN
Tel: 01206 844 454
Clinic details: Bourn Hall's Cambridge location means that the clinic can provide its services along a significant portion of Cambridgeshire from an amenable, accessible, and picturesque site ideal for treatment and recovery in a relaxed environment. At Bourn Hall insemination treatments are on offer, with and without donor materials if necessary, and with or without stimulation through fertility drugs if their use is suitable. Both IVF and its sister procedure ICSI are available from the Bourn Hall Clinic with success rates consistent with the HFEA's national averages for both under 35s and women between the ages of 35 and 37. Both treatments are only improving in terms of their success and effectiveness. In 2009 the clinic performed a staggering 941 IVF and 951 ICSI cycles, and the fact that they were able to maintain national success rates with such a huge volume of treatments indicates the quality of care and professionalism you can expect from Bourn Hall Clinic. Multiple pregnancies and births (the bearing and birth of twins, triplets etc.) is considered to be the biggest health risk for IVF and ICSI mothers and children, and so the HFEA has established a target proportion of single births that each of its clinics must strive to achieve. Bourn Hall has managed to exceed this target, delivering about 80% of its live births as single pregnancies. The clinic also offers a facility for the storage of embryos, eggs, and sperm, as well as for the storage of testicular tissue and the like for cancer patients about to undergo treatments that can render them infertile.
Fertility treatment at this clinic: The Bourn Hall Clinic approaches treatment as a journey which you undertake, and believes in honesty and a truly individualised approach as the cornerstones of great service and excellent patient care. The clinic tends to both privately and NHS funded patients, offering self-funded patients to attend any one of a number of open evenings and days to find out more about both the facility and what exactly is on offer. These open sessions are completely free and come with no strings attached, so whether you want to go after a surgery or not is completely up to you. NHS funded patients tend to come from referrals, so if you wish to seek NHS funding for fertility treatment the first step is always to go through your GP who will refer you on to a specialist for testing. If it is deemed that specialist fertility treatment is needed, then you can, should you choose to, be passed on to Bourn Hall Clinic for that treatment, beginning with a private consultation to discuss your options and where you will be going from there. The first phase of your treatment with Bourn Hall will be a consultation with a fertility specialist whose experience will allow him or her to make an expert decision on what you will need, which often begins with a complete physical exam. The many treatment options available will be discussed with you in depth, and before your treatment begins you will be screened for communicable illnesses and the like to secure the health and safety of you and your future child. At Bourn Hall Clinic the ball is purely in your court in terms of whether you want to go ahead with a treatment and when you wish to do so. With a wealth of different treatments available on-site, all of which are expertly delivered to impeccable standards, Bourn Hall offers a fantastic choice for anyone looking for great fertility treatments.
Services offered at this clinic: Natural IVF, stimulated and unstimulated IUI (intrauterine insemination) and DI (donor insemination), ICSI (intra-cytoplasmic sperm injection), IVF (intra vitro fertilisation), NHS patients treated, blastocyst transfer, donor embryo, egg, and sperm recruitment for treatment with IVF and ICSI and for the treatment of others, surgical sperm retrieval (TESA, MESA, PESA), full surrogacy, sperm assessment, translator services, counselling service, open evenings, induction of ovulation, post-coital testing, sperm storage, ovulation monitoring, embryo storage, egg storage
---
FERTILITY INFORMATION
UK HEALTH CENTRES
SELECT A LOCATION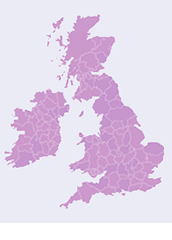 UK Health Centre