Gateshead Fertility Unit
There are various types of fertility treatments and the contact telephone number and address for Gateshead Fertility Unit, can be found below.
If you would like to find out if you are suitable for fertility treatment or information about a particular procedure or treatment, contact a local clinic.
Gateshead Fertility Unit
Gateshead Fertility Unit
Gateshead Health NHS trust
Queen Elizabeth Hospital
Sheriff Hill
Gateshead
Tyne & Wear
UK
NE9 6SX
Tel: 0191 445 3425
Clinic details: Gateshead is a north eastern town which forms the area of Tyneside in conjunction with Newcastle Upon Tyne. The centres of the two are actually linked by way of a number of bridges, of which the Gateshead Millennium Bridge is a particularly well known one. The town has a number od historical sites because of a number of landmarks like the Angel of the North as well as its proximity to the historic Hadrian's Wall. The Gateshead Fertility Unit can offer such treatments as in vitro fertilisation (IVF), ICSI, and artificial insemination to very high standards. These treatments amongst many others offered at the centre, including investigative procedures, are all licensed and hence under regular observation by the HFEA (Human Fertilisation and Embryology Authority). Both self-funded and NHS-funded patients can receive treatment at the centre, which treats patients up to the age of 44 provided they have a BMI of under 35.
Fertility treatment at this clinic: The Gateshead Fertility Unit offers fertility treatments and services on behalf of the Gateshead Health NHS Trust based at the Queen Elizabeth Hospital on Sherriff Hill. The Trust employs over 3,000 professionals, a large proportion of which are clinical staff, reflecting the Trust's focus on clinical care over administrative roles. The Gateshead Primary Care Trust PCT drives the hospital and the unit in terms of funding, and are responsible for allocating funds for fertility treatments, determining how many cycles NHS funded patients can receive depending on their particular circumstances.
---
FERTILITY INFORMATION
UK HEALTH CENTRES
SELECT A LOCATION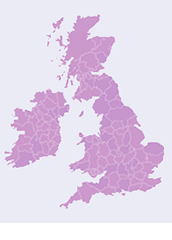 UK Health Centre