Midland Fertility Services
There are various types of fertility treatments and the contact telephone number and address for Midland Fertility Services, can be found below.
If you would like to find out if you are suitable for fertility treatment or information about a particular procedure or treatment, contact a local clinic.
Midland Fertility Services
Midland Fertility Services
Third Floor - Centre House
Court Parade
Aldridge
West Midlands
UK
WS9 8LT
Tel: 01922 455 911
Clinic details: The Midland Fertility Service is based in Walsall, a fairly large town with a significant presence in the Black Country and easy transport links to Birmingham and Wolverhampton, as well as much of South Staffordshire. Most of Walsall's growth happened during the industrial revolution, which explains excellent road and rail networks supplying a town that remains largely industrial. From this location the Midland Fertility Service can provide an easy to access service to communities across the midlands and much of south Staffordshire. The service is remarkably accessible and comprehensive, covering treatments to best take care of the fertility needs of the local community. Treatments available include freezing and storage facilities for eggs and sperm, which means that surplus eggs and sperm from treatments are kept on ice for future use sparing you the need for another cycle of preparation and extraction. Intrauterine insemination is offered as the artificial insemination method of choice because of its effectiveness and reputation, making it an ideal choice where erectile issues are afflicting a male partner or where donor sperm are involved. Surgical sperm extraction is provided where a male partner suffers from a condition called azoospermia, an affliction where sperm are not produced within a semen sample. This is usually because of a blockage in one of the structures responsible for transporting sperm, and as such can be surgically addressed. The two methods of sperm extraction practiced at the centre are PESA (percutaneous epididymal sperm aspiration) and TESA (testicular sperm aspiration), two effective methods which are performed by a consultant urologist under general anaesthetic. The use of fertility drugs is practiced to prepare women for IVF and insemination, thereby giving the best chance of a pregnancy by preparing the body for the process. IVF and ICSI are of course extremely popular offerings at the centre, with couples of virtually any background coming to the centre to benefit from these treatments. IVF (in vitro fertilisation) is offered with ICSI (intra-cytoplasmic sperm injection) to give couples a high chance of conception by way of the latest and most advanced fertility treatments available.
Fertility treatment at this clinic: The Midland Fertility Service is the region's longest standing fertility centre offering its services to both NHS and private patients. The centre has been open since 1987 and has since then delivered an unbelievable 4,500 live births from the same clinic in Walsall, a facility specifically built to provide the best technologies and services available for patients from all over the midlands. The Midlands Fertility Service is open every day of the week every week of the year to provide complete round the clock coverage for all its patients, and a complete list of fertility treatments and investigations are provided at superb standards from a facility responsible for many firsts in the midlands in terms of fertility treatments. This pioneering attitude is what has fuelled the centre's remarkable successes in the field, and recent results reported by the HFEA show that IVF and ICSI performed at the centre 539 and 439 cycles respectively in 2009 achieved live births at rates consistent with the national average. Furthermore single birth figures from the hospital exceed the HFEA's target of 76%, which is a significant claim in light of the serious health risks posed by multiple births through IVF and ICSI. Within 22 years of the centre's foundation it has seen over 17,000 patients pass through its doors and 12,000 IVF and ICSI cycles. While once Midlands Fertility Services was composed of a team of four professionals, it has grown to include 55 members of staff at the moment including scientists, nurses, counsellors, admin staff, and doctors. The centre still retains the same focus it did when it began, and it is that ethos which has driven such remarkable achievements in the field of infertility and its treatment. The service is registered with the care quality commission and as such is required to have a statement of purpose by which it abides. The service's statement is based on delivering patient-centric advice and treatment, all delivered at your convenience and with the emotional support you need to get through a difficult time.
Services offered at this clinic: Partial surrogacy, ovulation monitoring and induction, sperm assessment, private and NHS patients treated, surgical sperm retrieval by PESA and TESA, donor recruitment (sperm, eggs, and embryos), IVF (in vitro fertilisation) and ICSI (intra-cytoplasmic sperm injection) with donor material (sperm, eggs, and embryos), blastocyst transfer, unstimulated donor insemination, mild in vitro fertilisation, stimulated donor insemination, stimulated intrauterine insemination, stimulated intrauterine insemination
---
FERTILITY INFORMATION
UK HEALTH CENTRES
SELECT A LOCATION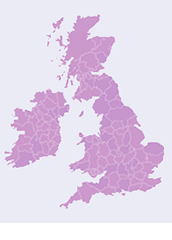 UK Health Centre